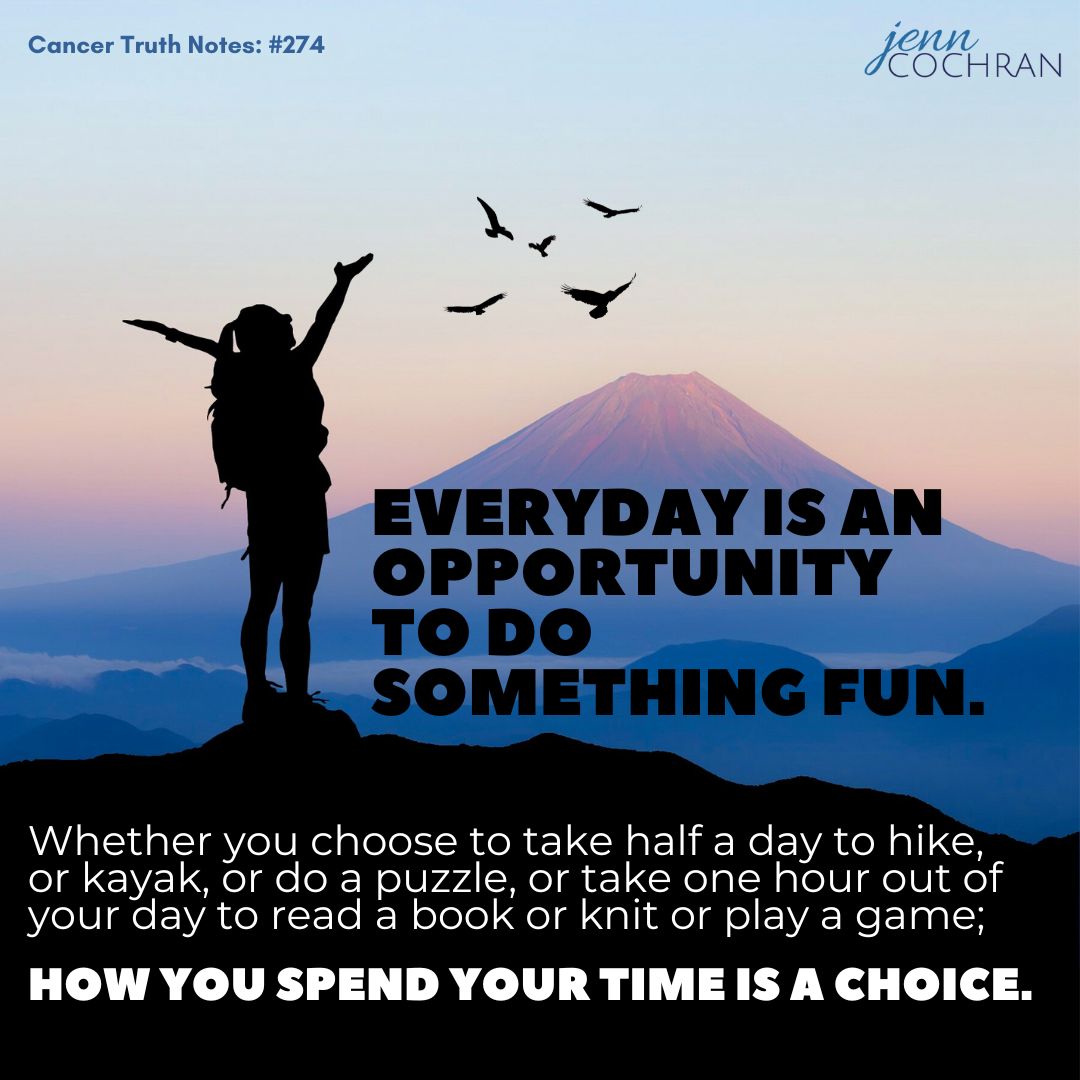 Everyday is an opportunity to do something fun. Whether you choose to take half a day to hike, or kayak, or do a puzzle, or take one hour out of your day to read a book or knit or play a game; how you spend your time is a choice. 
Our ability to make choices is one of my favorite topics. No, no one chooses cancer. We do get to choose how we respond and whether we choose to live from a place of fun or fear. Even in the middle of treatment there were good days where I could go to a movie or enjoy a book that was not about work.
What types of activities do you enjoy that might be on a back burner? Can you do one today?
Continue the conversation in the facebook group Surviving is JUST the Beginning or follow me on Instagram.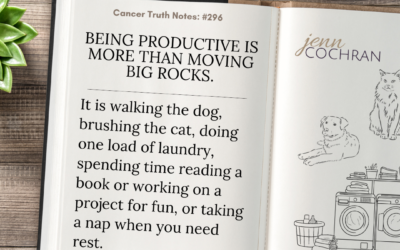 Cancer Truth Note: #296 Being productive is more than moving the big rocks. It is walking the dog, brushing the cat, doing one load of laundry, spending time reading a book or working on a project for fun, or taking a nap when you need rest. A cancer diagnosis often...
read more