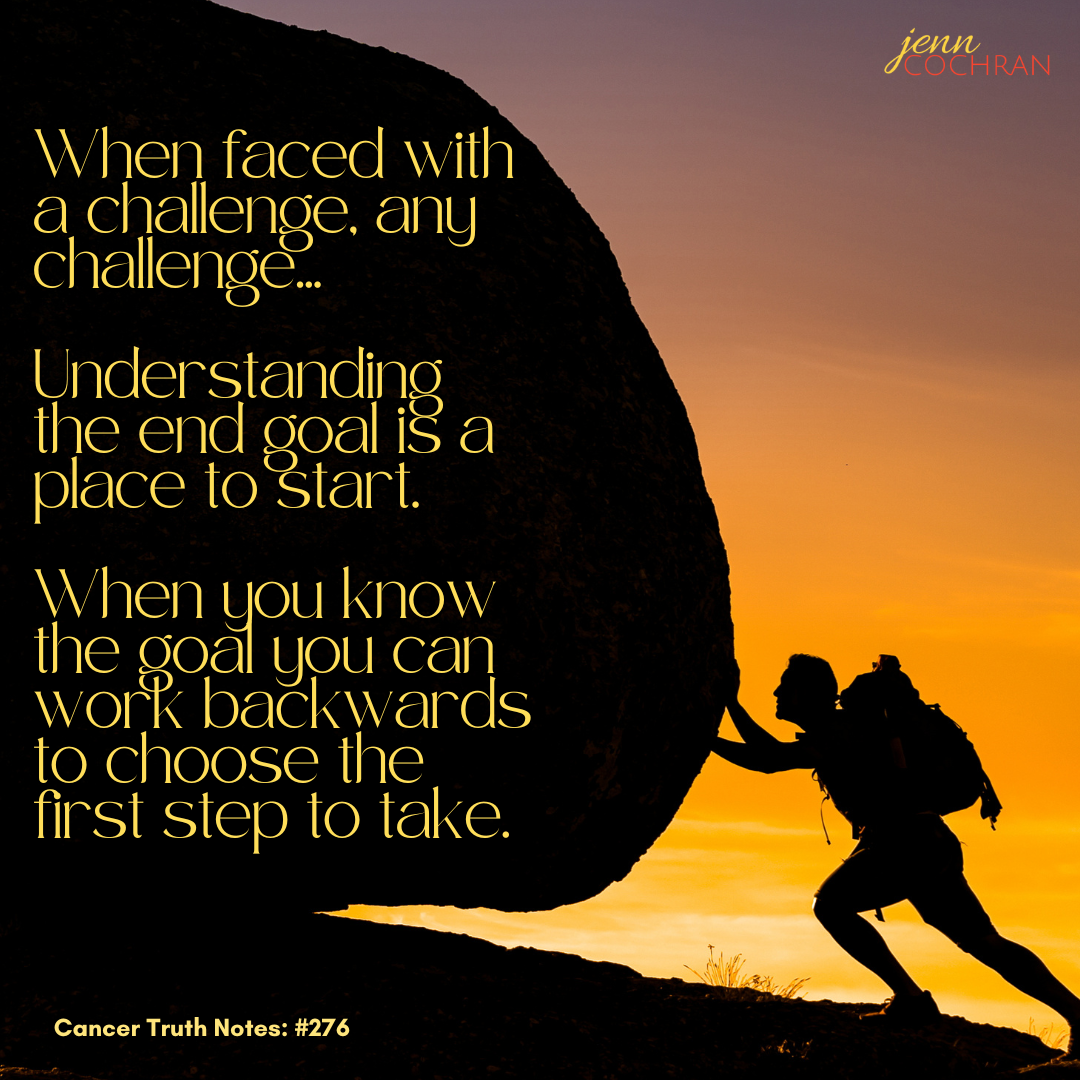 When faced with a challenge, any challenge… Understanding the end goal is the place to start. When you know the goal you can work backwards to choose the first step to take. 
One of the best physical therapy stories I have ever heard had to do with two older ladies with VERY different goals.
Both were 80 something. One was a retired women's golf champion who wanted to play golf pain free 3 or 4 days per week. The other was having trouble raising her arm over head.
Very different challenges. Both were in the same studio, one for pilates to maintain mobility the other for PT. 
The golf pro happily came into the studio 3 days a week and got down to her work out. No complaints!
The lady who was sent for PT did not want to be there. She did not want to do the exercises, did not want to do her homework, as you may imagine there were also some complaints about what she needed to do.
After a couple of weeks, the PT asked the second lady why she was there. She said because she has trouble getting the coffee cup off the second shelf. He asked her, can you move it to the first shelf?
She never came back. Her problem was solved. Her goal wasn't to move her arm better or be stronger. It was to get her coffee in the morning without discomfort or added challenges. Moving where the mugs lived solved her problem.
Set goals that meet your needs and work to those goals. Not someone else's goal or some idea of what the right way looks like.
Do you have a goal you can rethink or get creative with?
Continue the conversation in the facebook group Surviving is JUST the Beginning or follow me on Instagram.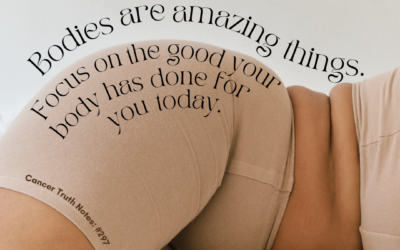 Cancer Truth Note: #297 Using negative words to describe your body brings you down. Bodies are amazing things. Focus on the good your body has done for you today. See how your mood and perspective shift. I often hear people use really harsh language when they talk...
read more