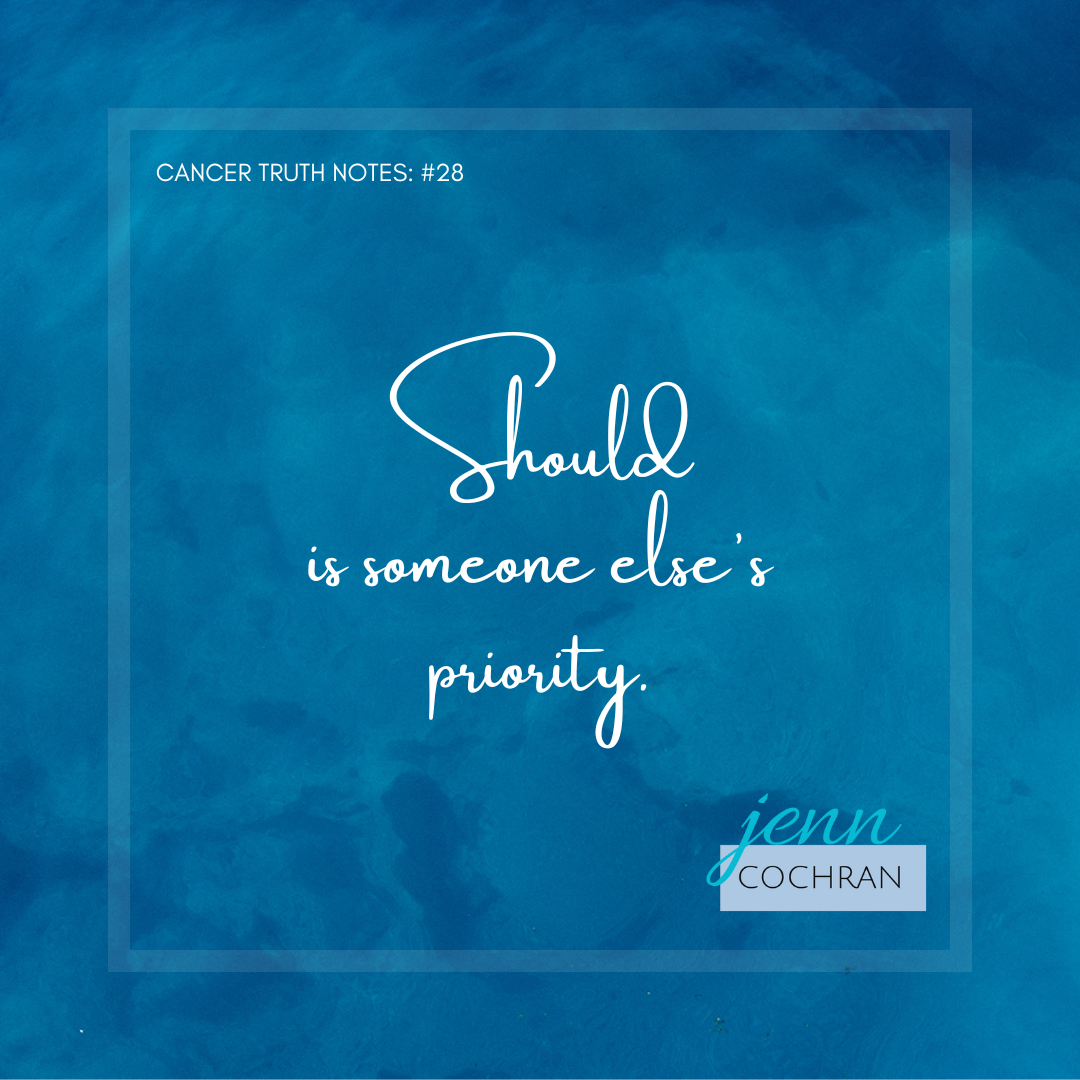 Should is someone else's priority.
I heard them all when I was diagnosed with cancer. You should eat more kale, switch to a raw diet, exercise more…. Really, I needed to exercise more?
There are things we WANT to do and things we NEED to do. Let's face it, we may not love doing the laundry, it needs to get done. Things we should do are someone else's priority. If you find yourself saying "I should…" ask yourself "Do I want to do that? Do I need to do that? Is this someone else's opinion of what I need or want?" Then tell me, what "should" can you release yourself from today?
Continue the conversation in the facebook group Surviving is JUST the Beginning or follow me on Instagram.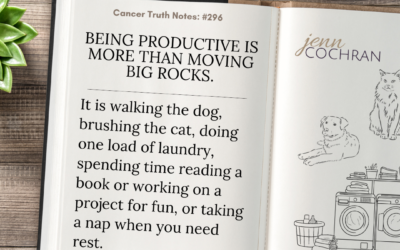 Cancer Truth Note: #296 Being productive is more than moving the big rocks. It is walking the dog, brushing the cat, doing one load of laundry, spending time reading a book or working on a project for fun, or taking a nap when you need rest. A cancer diagnosis often...
read more