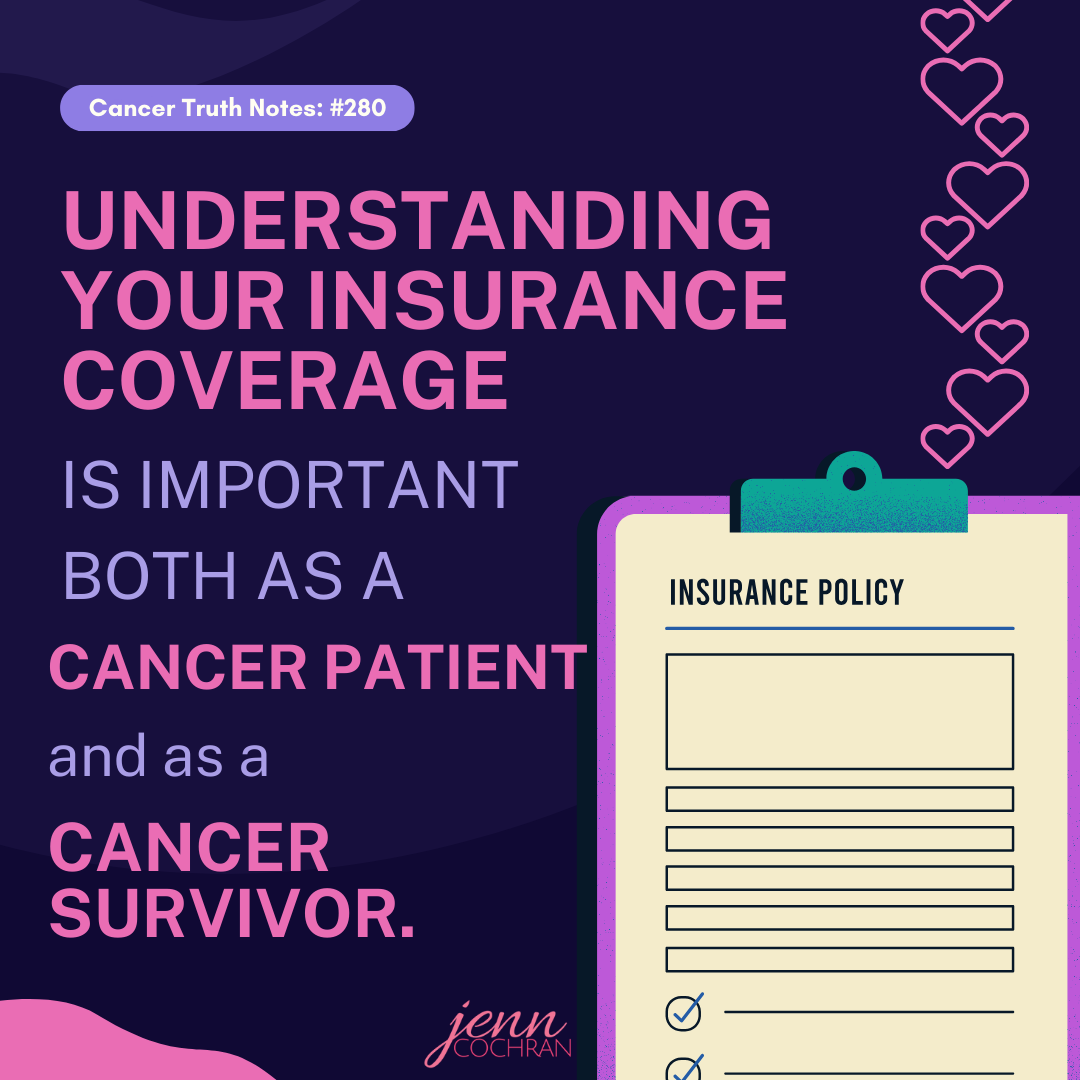 Understanding your insurance coverage is important both as a cancer patient and as a cancer survivor. 
It could be something as simple as you go for a sick visit and you pay your sick visit copay. Your doctor's office bills insurance as your annual physical by mistake. Then you go back for your annual physical and get a big bill because insurance says you already had that appointment this year.
Not paying that bill until your doctor's office corrects their mistake is valid.
As cancer survivors we have A LOT of appointments. That is A LOT of opportunity for mistakes to happen.
If you understand your coverage, it is easier to catch those mistakes.
Especially these days when everything is costing more and we just need more of our money in our pocket.
Medicare and the Part A to D supplement options are a whole separate level of understanding when it comes to knowing your coverage and how that may impact your choices and your wallet.
Do you have questions about your coverage? Has understanding your coverage saved you money?
Continue the conversation in the facebook group Surviving is JUST the Beginning or follow me on Instagram.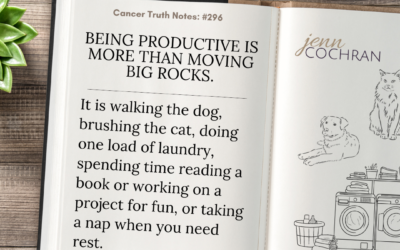 Cancer Truth Note: #296 Being productive is more than moving the big rocks. It is walking the dog, brushing the cat, doing one load of laundry, spending time reading a book or working on a project for fun, or taking a nap when you need rest. A cancer diagnosis often...
read more