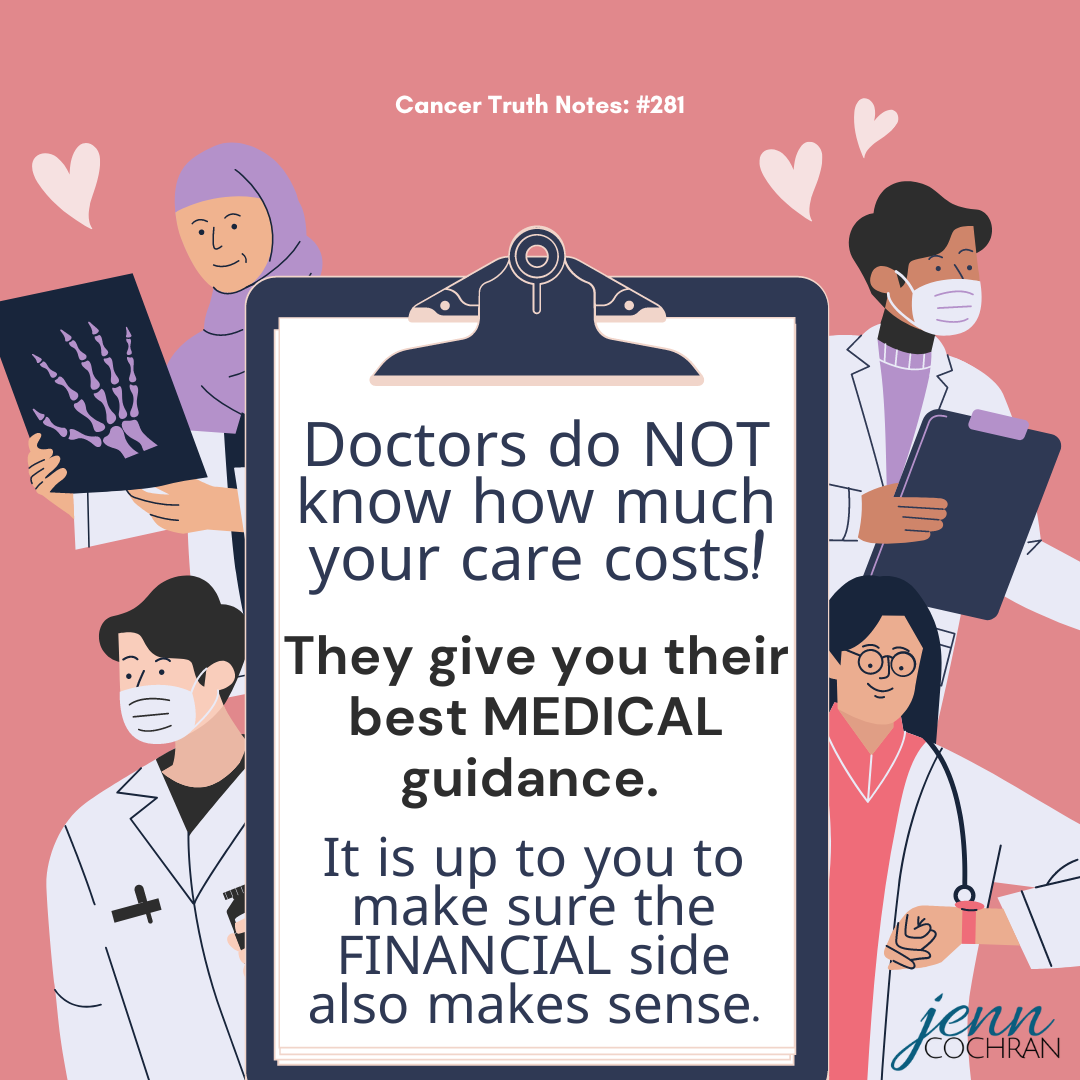 Doctors do NOT know how much your care costs! They give you their best MEDICAL guidance. It is up to you to make sure the FINANCIAL side also makes sense.
My sister hates when I say this…. but it just is what it is.
We put way too much pressure on our doctors to know all the medical things. It is way over the line to think they also know how their recommendations or referrals may impact us financially.
I was fortunate, my breast surgeon asked me which insurance I had and knew the plastic surgeon she was referring me to was in my network. Trust yet verify.
I have heard other stories where doctors referred surgeons required for a procedure who were not in the person's network. In those cases we NEED to ask, "why this person?". 
Is this doctor the only one in the area who can do the procedure?
Is this doctor the most skilled at this procedure? Do they do it all day, every day and as a result have better outcomes than the in-network person?
Is there an in-network doctor who is just as skilled with this procedure?
If they are the only one, you may be able to work with your insurance to pay in-network rates for the services. If there is another option in-network I would speak with that doctor before moving forward with the referred doctor. Sometimes docs recommend the doctor they work the most with or are the most familiar with, that does not mean it is the best option for you.
Your savings is not there to pay huge out-of-network medical bills because your insurance was not a consideration of a referral.
This is another area where patient advocates can also help to set your mind at ease when choosing your providers.
Have you experienced referrals to out-of-network providers? Or a crazy high bill for something you expected to be tiny?
Continue the conversation in the facebook group Surviving is JUST the Beginning or follow me on Instagram.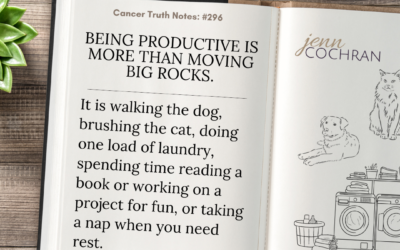 Cancer Truth Note: #296 Being productive is more than moving the big rocks. It is walking the dog, brushing the cat, doing one load of laundry, spending time reading a book or working on a project for fun, or taking a nap when you need rest. A cancer diagnosis often...
read more