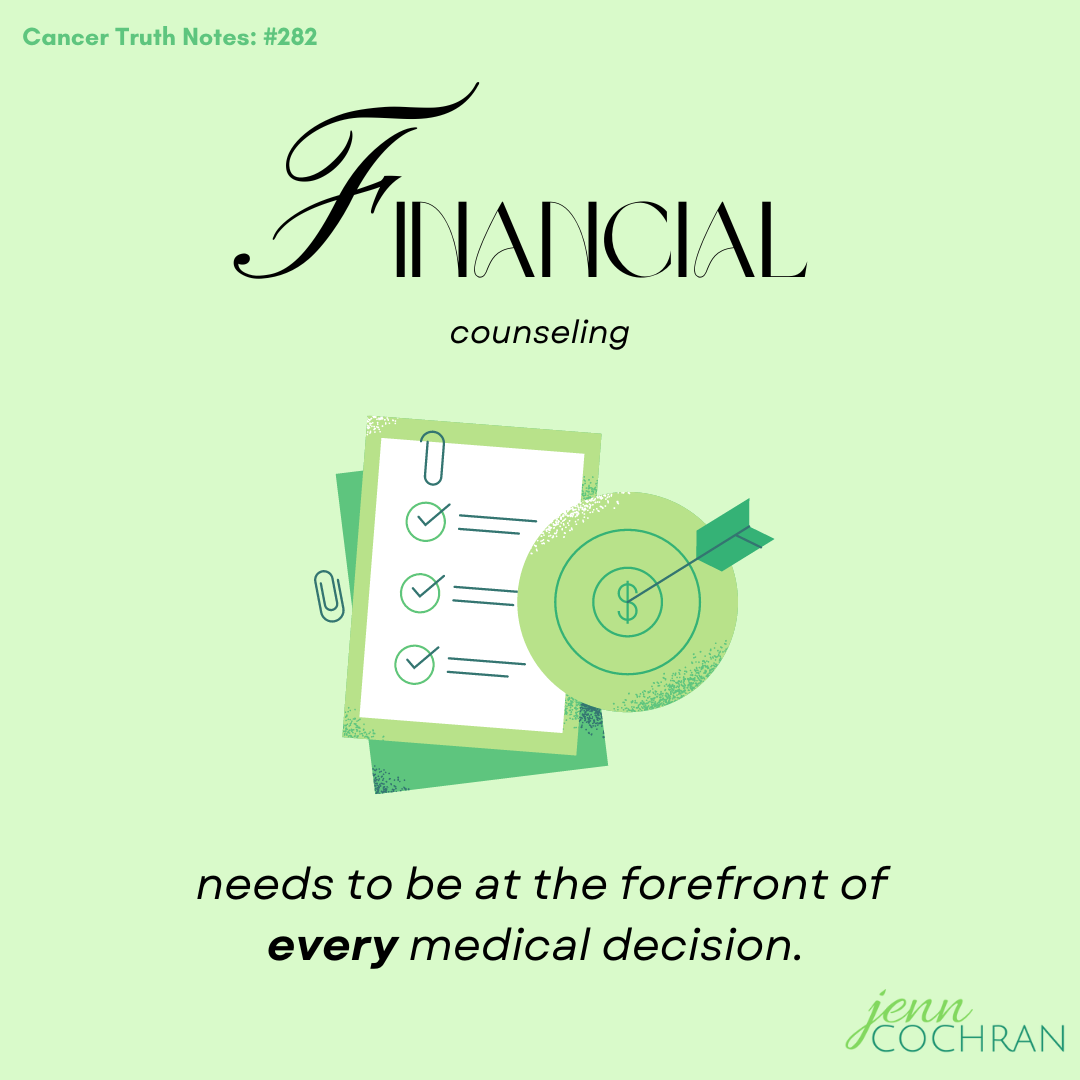 Financial counseling needs to be at the forefront of every medical decision. 
Our medical system, rehab, and long term care options in the United States are nothing if not expensive.
Financial counseling should be a standard for all treatment. We should know before surgery how much it is going to cost. Insurance approves the procedures in advance and the basic costs to the patient should also be known.
Financial counseling should also come with alternatives to get treatments covered. When I was receiving chemo treatment it wasn't until a bill was not promptly paid that anyone said and by the way if you can't pay there are alternatives. People will forgo their basic needs to pay these unexpected expenses, the medical system can do a better job of helping patients to manage the financial side of treatment. Before they have nothing left to pay their bills with.
Did you have any upfront financial counseling?
Continue the conversation in the facebook group Surviving is JUST the Beginning or follow me on Instagram.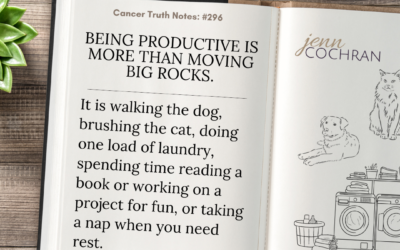 Cancer Truth Note: #296 Being productive is more than moving the big rocks. It is walking the dog, brushing the cat, doing one load of laundry, spending time reading a book or working on a project for fun, or taking a nap when you need rest. A cancer diagnosis often...
read more