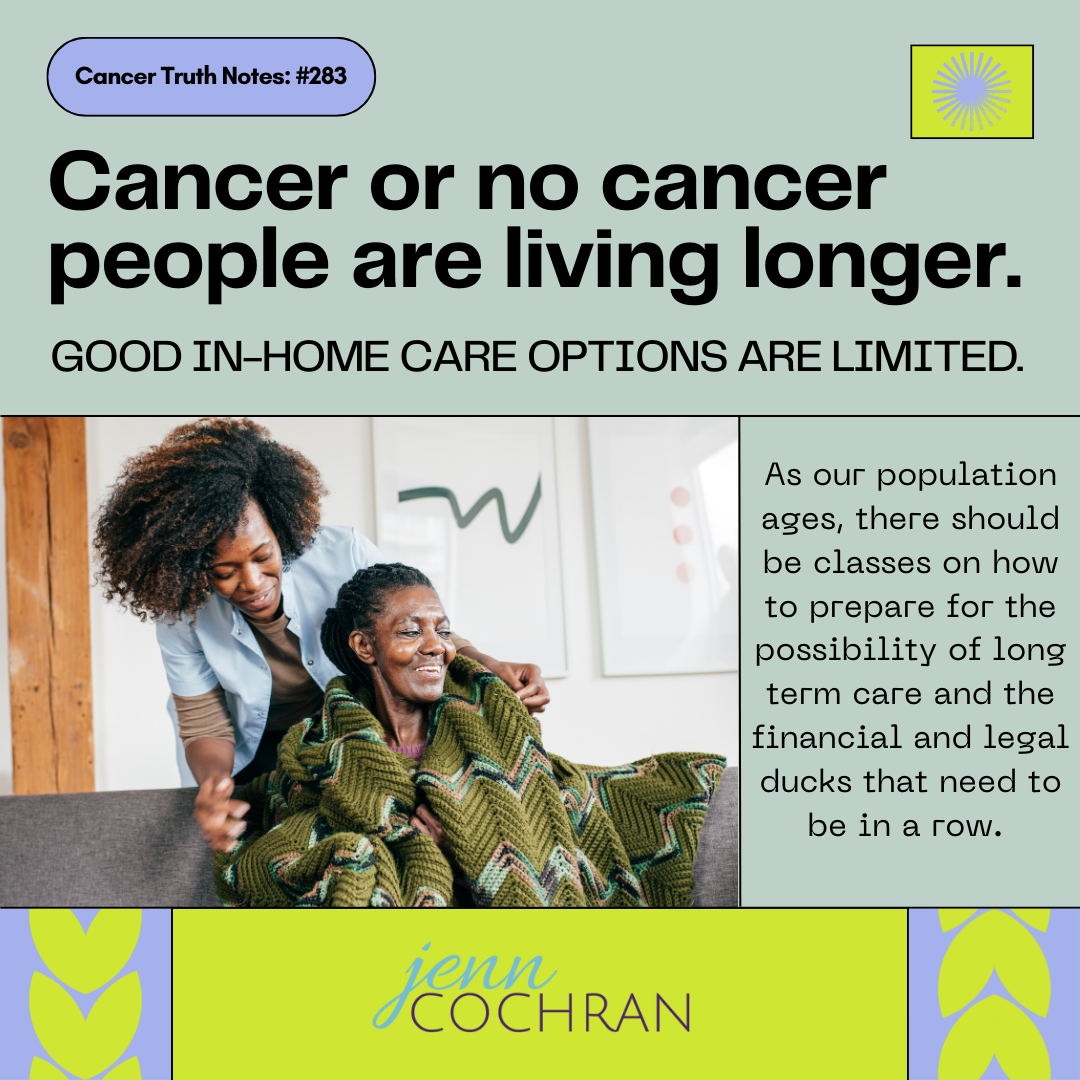 Cancer or no cancer people are living longer. Good in-home care options are limited. As our population ages, there should be classes on how to prepare for the possibility of long term care and the financial and legal ducks that need to be in a row.
Currently 26.3% of the U.S. population are 57 or older, basically baby boomers or above. That is approximately 87 million people. Now imagine a quarter of them need rehab or long term care services. Remember this is not including those who are younger facing the challenges of a catastrophic illness.
Are you in that group? Are there enough quality facilities and home health workers to meet the need?
There are not. 
Do you have medical directives, power of attorney, long term care insurance? If you are fortunate enough to have financial means, do you know how much you can gift per year to family members and how far in advance of needing care that has to happen? Did you know that all financial assets in your name are used for your care if you need it before medicaid in your state will take over? Did you know that there is often a Medicaid Estate Recovery Program after the fact to recoup costs if assets are disposed of incorrectly to meet qualifying criteria?
It is a lot to wrap your brain around when you are not in the middle of finding your loved one the services that they need.
Did reading this list raise more questions for you? 
Continue the conversation in the facebook group Surviving is JUST the Beginning or follow me on Instagram.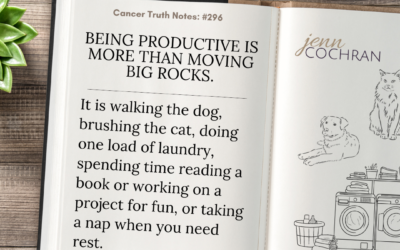 Cancer Truth Note: #296 Being productive is more than moving the big rocks. It is walking the dog, brushing the cat, doing one load of laundry, spending time reading a book or working on a project for fun, or taking a nap when you need rest. A cancer diagnosis often...
read more