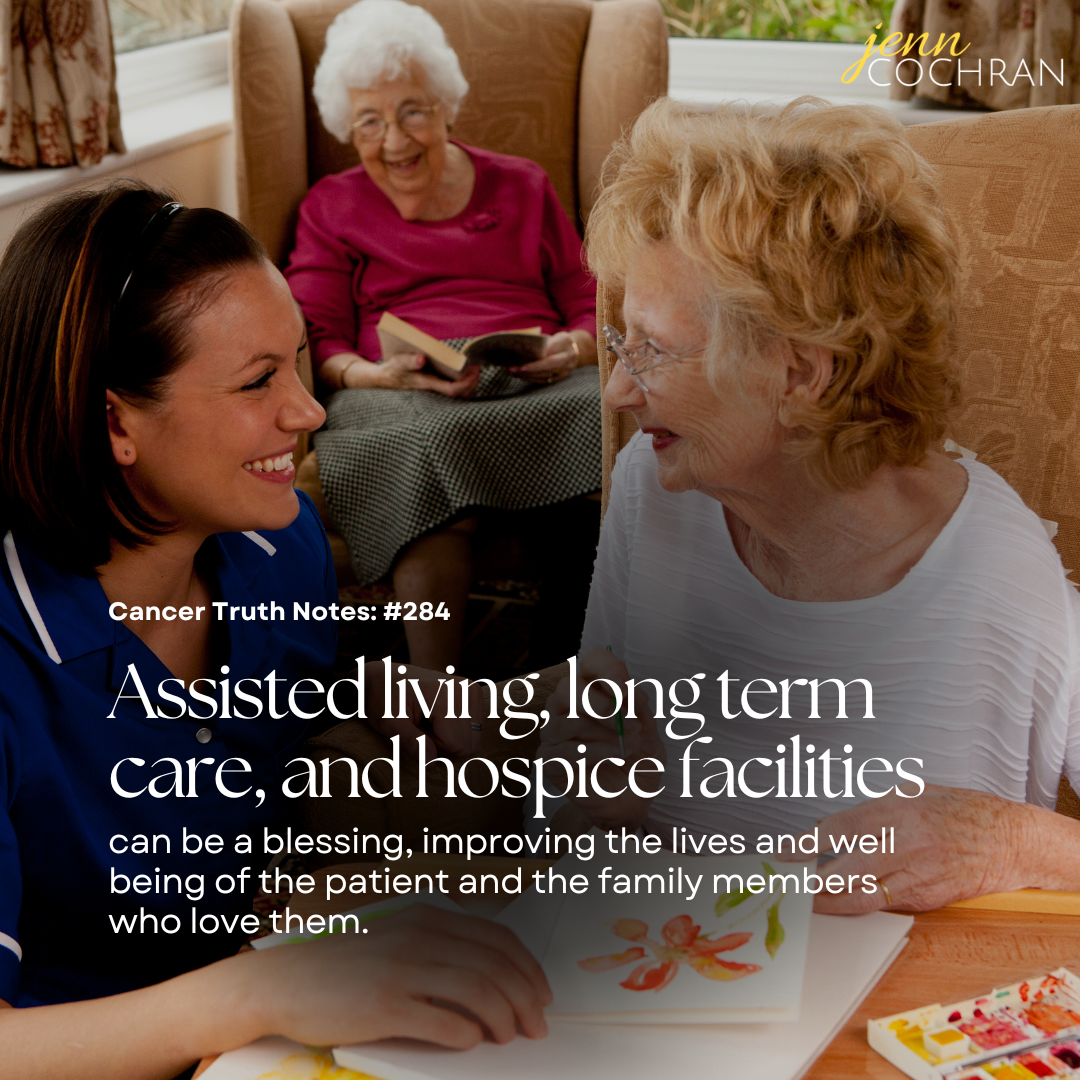 Assisted living, long term care, and hospice facilities can be a blessing, improving the lives and well being of the patient and the family members who love them. 
This is a big one. Taking care of a loved one is hard. When I had surgery this past spring and I was restricted my husband had a tremendous amount of tasks on his plate. That was with me largely taking care of myself. 
Now imagine a situation where full time care is necessary. You need help.
Splitting up the care among family members, provided you have the people to do that, is a short term fix. In the long term it takes a toll on everyone's well being.  If you don't have that option the toll on the caregiver is worse.
You need help.
When the situation becomes long term, let's call that more than 12 weeks, you need to consider the options.
While cost is definitely a consideration, there are many great facilities with wonderful caregivers and aids. There are meals, activities, opportunities for social interaction, and a safety net of medical services to keep the resident safe. That all happens while family members who have been providing care can also get their well being needs met. That can improve the life of everyone involved.
It may be a change for sure. It can be a positive one.
Does the idea of these types of living arrangements freak you out or sound like a valid option?
Continue the conversation in the facebook group Surviving is JUST the Beginning or follow me on Instagram.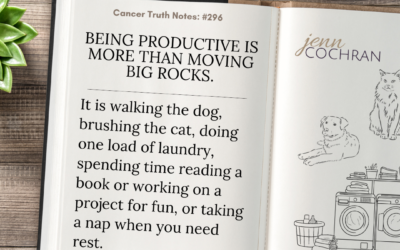 Cancer Truth Note: #296 Being productive is more than moving the big rocks. It is walking the dog, brushing the cat, doing one load of laundry, spending time reading a book or working on a project for fun, or taking a nap when you need rest. A cancer diagnosis often...
read more