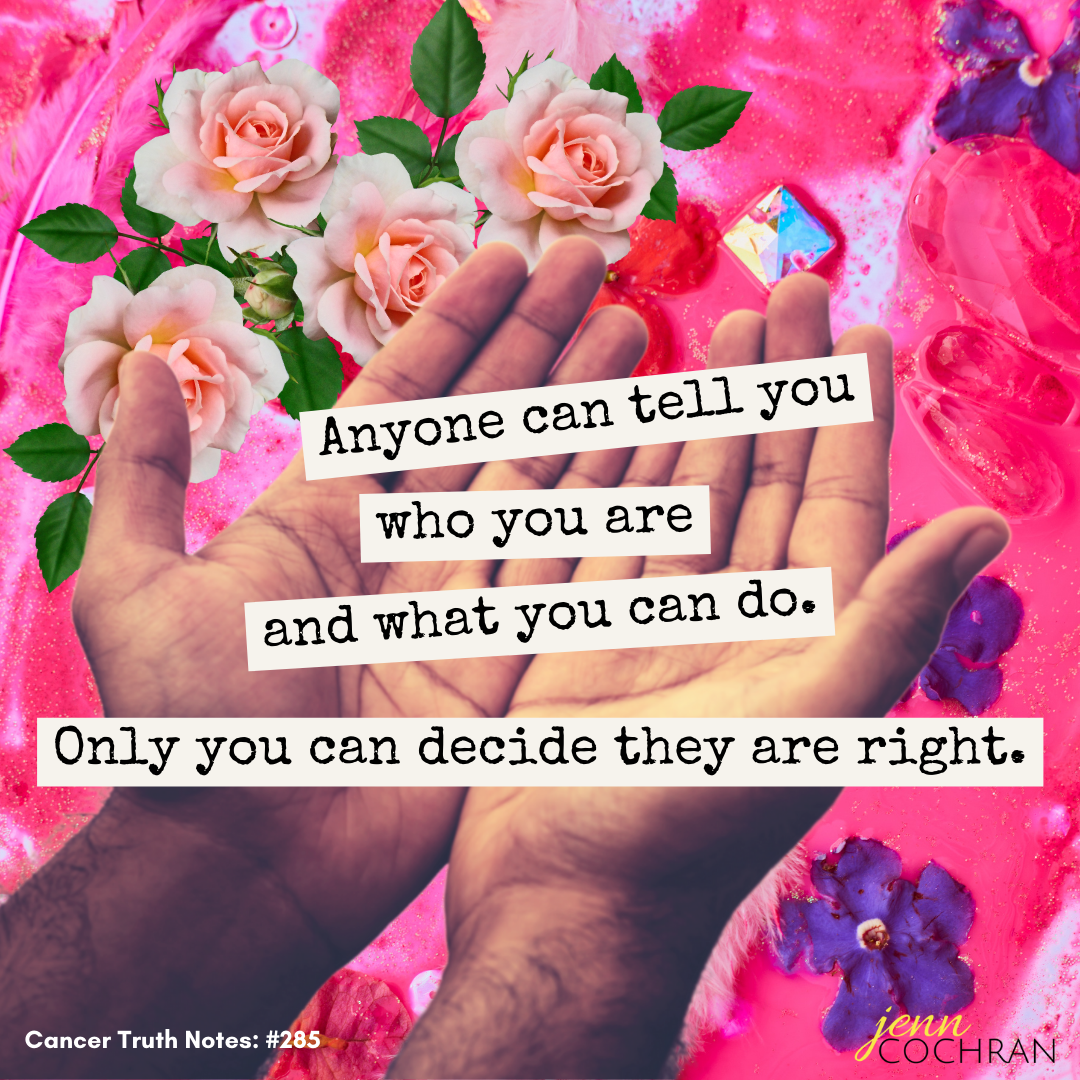 Anyone can tell you who you are and what you can do. Only you can decide they are right.
As a cancer patient I found a lot of people had opinions about what we should or shouldn't be able to do. They may even be stated very boldly as facts. I hear people's stories every day. 
I recently shared the story of my first day in the chemo chair when the burned out nurse told me I was wrong to not close my business because in 2 days I would no longer be able to work for the duration of my chemo treatment. I was very clear in my response to her. My doctor, her boss, did not share her view. I would work until I couldn't work and no one else could decide when that would be. 
As I left that day, I walked out with my husband smiling while we planned to go to a movie that evening. She called after me "oh look she is smiling, I hope that lasts."
It did last. I did take off days when I needed to and my clients were very understanding.
I did not let the misguided beliefs of others decide how I felt or how I was or was not able to show up on any given day.
This next part does not apply to the specific exercise guidelines your doctor provided after a procedure or a restriction for your safety. Those should be followed or discussed with your doctor if you need to understand why you need to follow directions.
People put limitations on us for all kinds of reasons. You get to decide what fits and what doesn't.
Did someone give you advice that didn't fit?
Continue the conversation in the facebook group Surviving is JUST the Beginning or follow me on Instagram.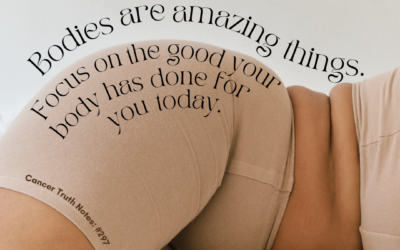 Cancer Truth Note: #297 Using negative words to describe your body brings you down. Bodies are amazing things. Focus on the good your body has done for you today. See how your mood and perspective shift. I often hear people use really harsh language when they talk...
read more