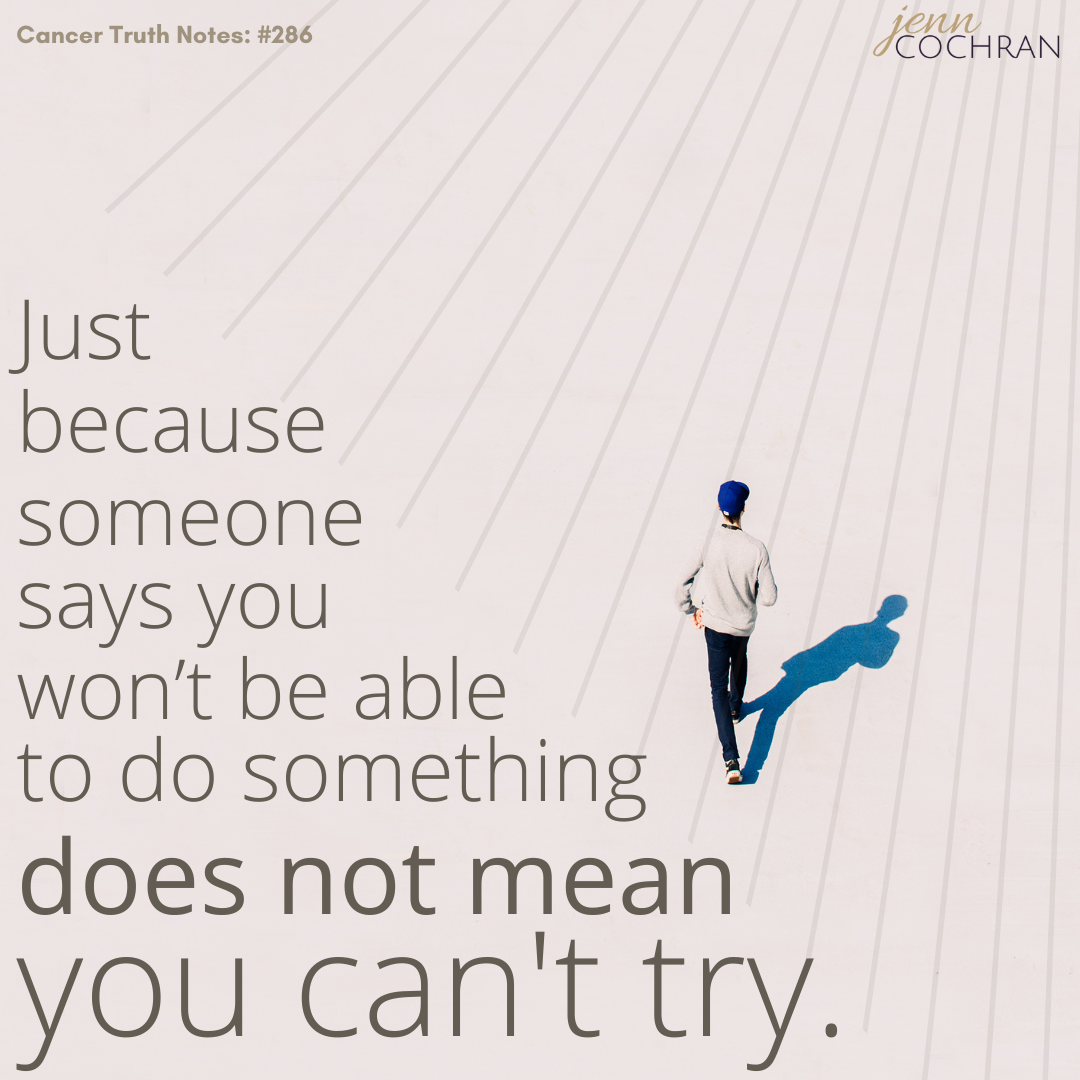 Just because someone says you won't be able to do something, does not mean you can't try.
Same disclaimer as Cancer Truth #285…This does not apply to the law or specific exercise guidelines your doctor provided after a procedure or a restriction for your safety. Those should be followed or discussed with your doctor if you need to understand why you need to follow directions.
When you have any kind of physical challenge people have opinions. I heard an interesting one this week. A new client had a knee replacement and a partial knee replacement. Their doctor told them they would never be able to kneel again.
I found this curious. I have worked with clients after knee surgeries and replacements and this was not something they were told or a limitation that they had.
It makes perfect sense that if you are told that something will never be possible, you avoid the thing.
The question is when and how do we question our own abilities?
Reality is we all need to be able to get up off the floor or the ground if we fall down. If I go through the challenge of replacing my knees, I would hope that my rehab would get me to a place where this is doable.
Has someone put restrictions on you? Did you accept them or push the boundaries a bit?
Continue the conversation in the facebook group Surviving is JUST the Beginning or follow me on Instagram.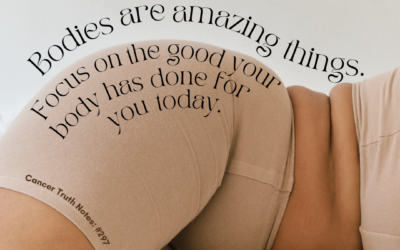 Cancer Truth Note: #297 Using negative words to describe your body brings you down. Bodies are amazing things. Focus on the good your body has done for you today. See how your mood and perspective shift. I often hear people use really harsh language when they talk...
read more