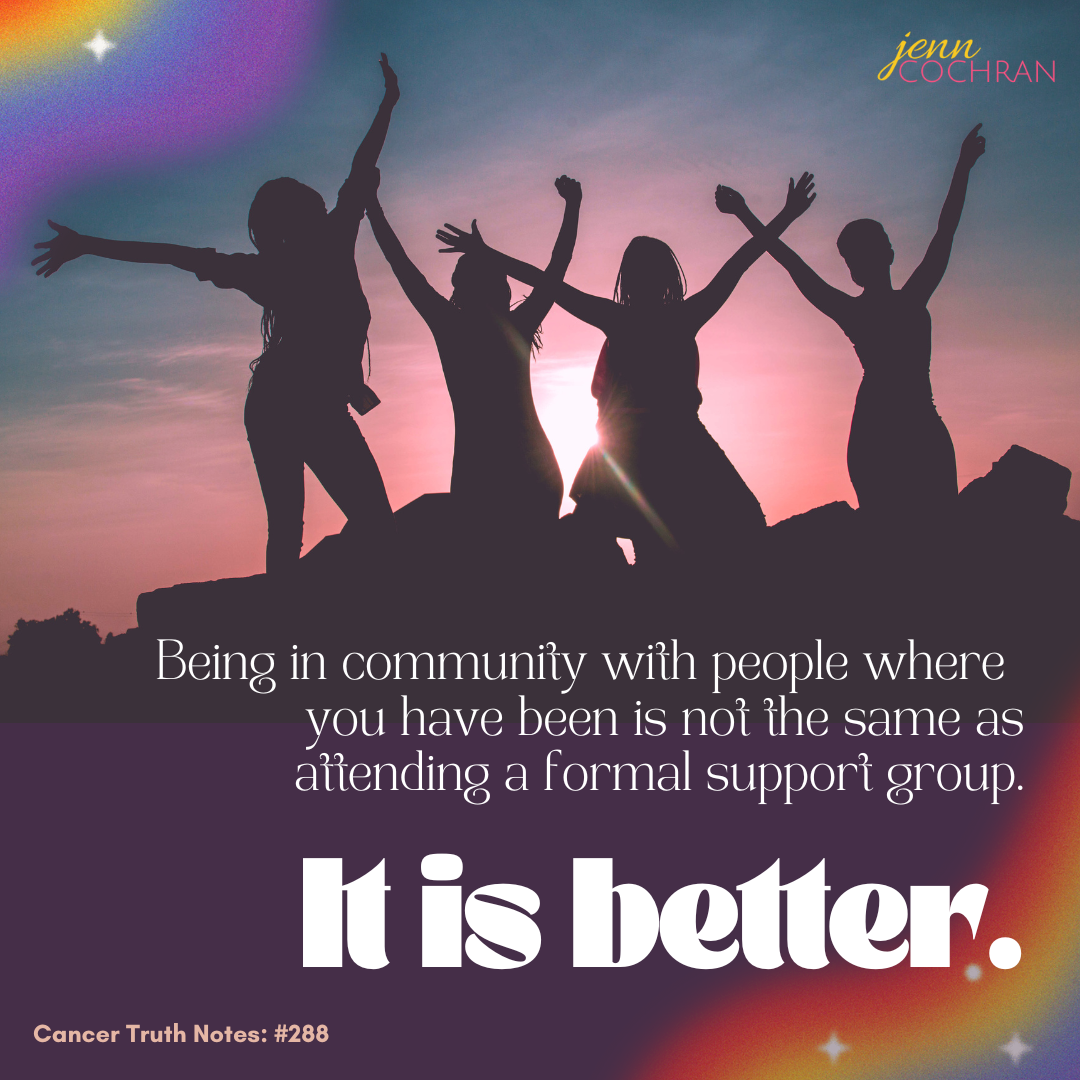 Being in community with people who have been where you have been is not the same as attending a formal support group. It is better.
Support groups were not for me. It could be I went to one that just wasn't great. Or it could be that it just wasn't a good fit for me.
Overall I was ok. It wasn't until I attended my first Casting for Recovery retreat as a participant that I felt like I was in a curious community of breast cancer survivors seeking creative solutions to the challenges many of us were facing. The memory challenges, managing the side effects of treatments, learning about resources that helped others.
Have you found a curious community you can lean on? Was it a support group or some other type of community?
Continue the conversation in the facebook group Surviving is JUST the Beginning or follow me on Instagram.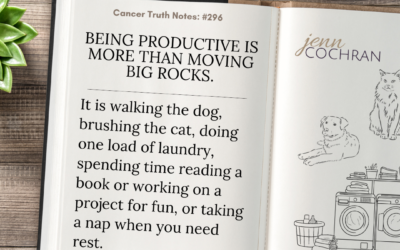 Cancer Truth Note: #296 Being productive is more than moving the big rocks. It is walking the dog, brushing the cat, doing one load of laundry, spending time reading a book or working on a project for fun, or taking a nap when you need rest. A cancer diagnosis often...
read more