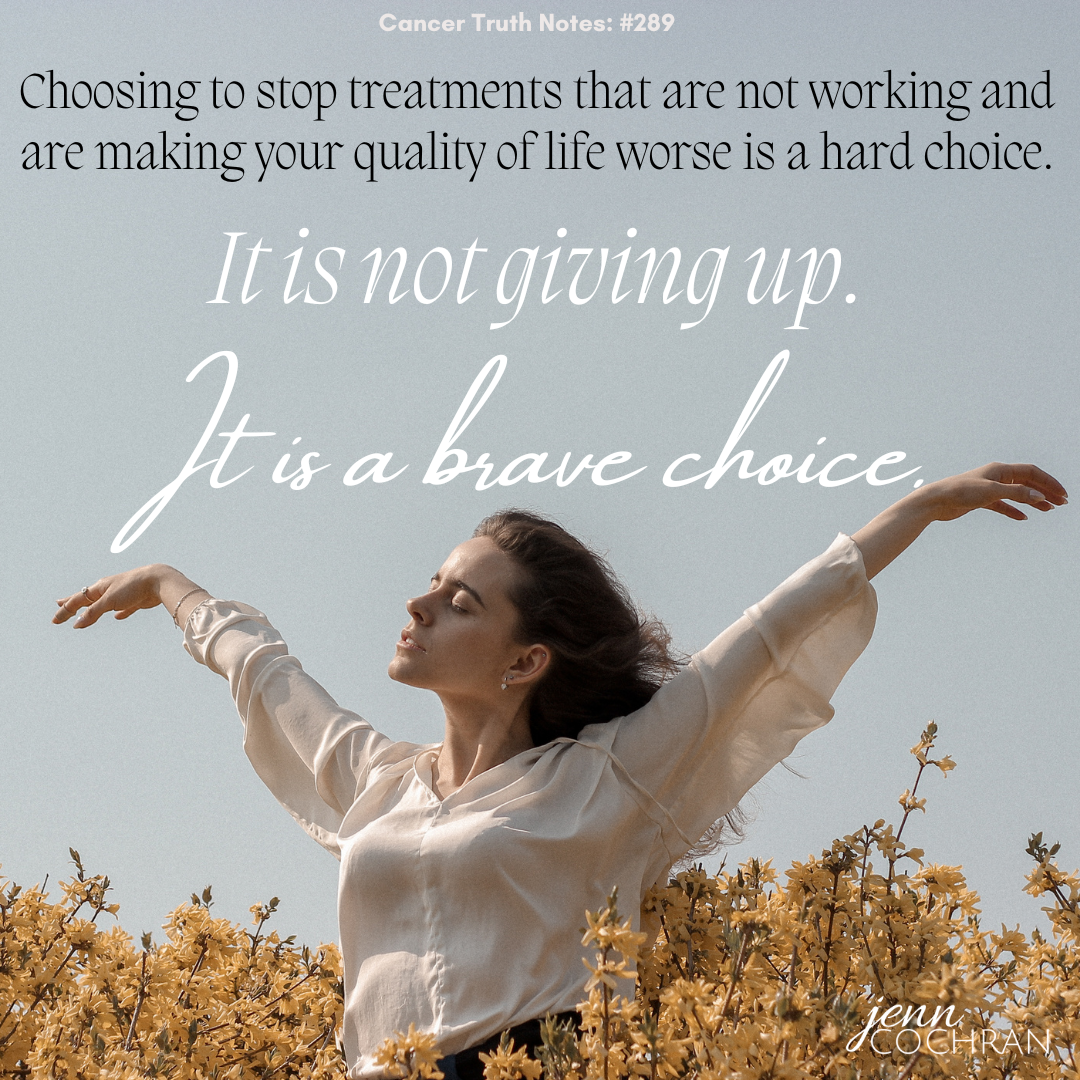 Choosing to stop treatments that are not working and make your quality of life worse is a hard choice. It is not giving up. It is a brave choice. 
Deciding to stop treatment is never an easy choice. I am going to say it again, It is not giving up. It is making a brave choice to live with the best quality you can for the time you have left. Whether you are 40 or 75 it is a brave choice.
Accept the choices people make. They rarely make them rashly. When it is your turn you can choose differently.
Have you felt judgment from other people about a choice you made regarding your treatment options?
Continue the conversation in the facebook group Surviving is JUST the Beginning or follow me on Instagram.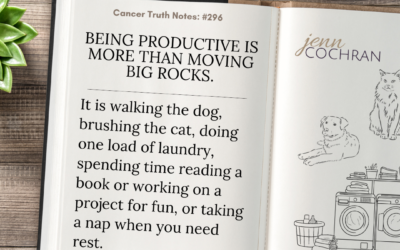 Cancer Truth Note: #296 Being productive is more than moving the big rocks. It is walking the dog, brushing the cat, doing one load of laundry, spending time reading a book or working on a project for fun, or taking a nap when you need rest. A cancer diagnosis often...
read more