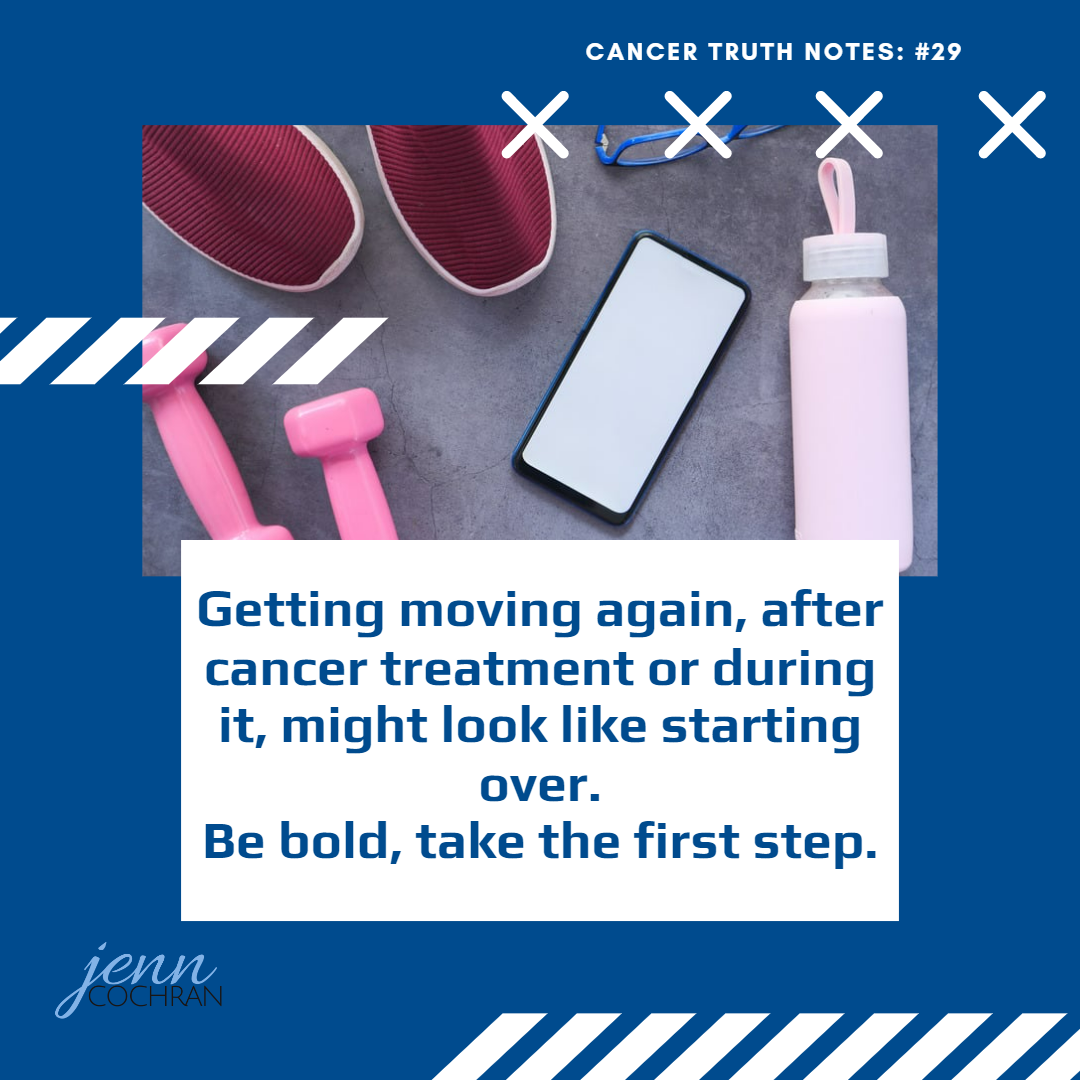 Getting moving again, after cancer treatment or during it, might look like starting over.
Be bold, take the first step. Getting moving again is HARD. Treatment is challenging, getting moving, maybe again or for the first time can be tricky. For me it was accepting that where I was before treatment was not where I was after treatment. I was truly starting over. So I chose a huge goal to keep me motivated and moving forward. Sometimes the mental side of starting over is harder than the physical. Which is it for you? Is getting moving more mentally hard, more physically hard or a little bit of both?
Continue the conversation in the facebook group Surviving is JUST the Beginning or follow me on Instagram.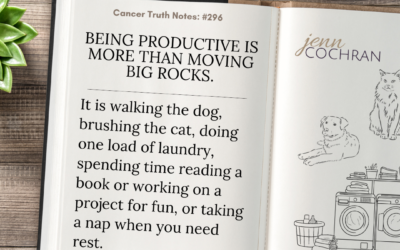 Cancer Truth Note: #296 Being productive is more than moving the big rocks. It is walking the dog, brushing the cat, doing one load of laundry, spending time reading a book or working on a project for fun, or taking a nap when you need rest. A cancer diagnosis often...
read more