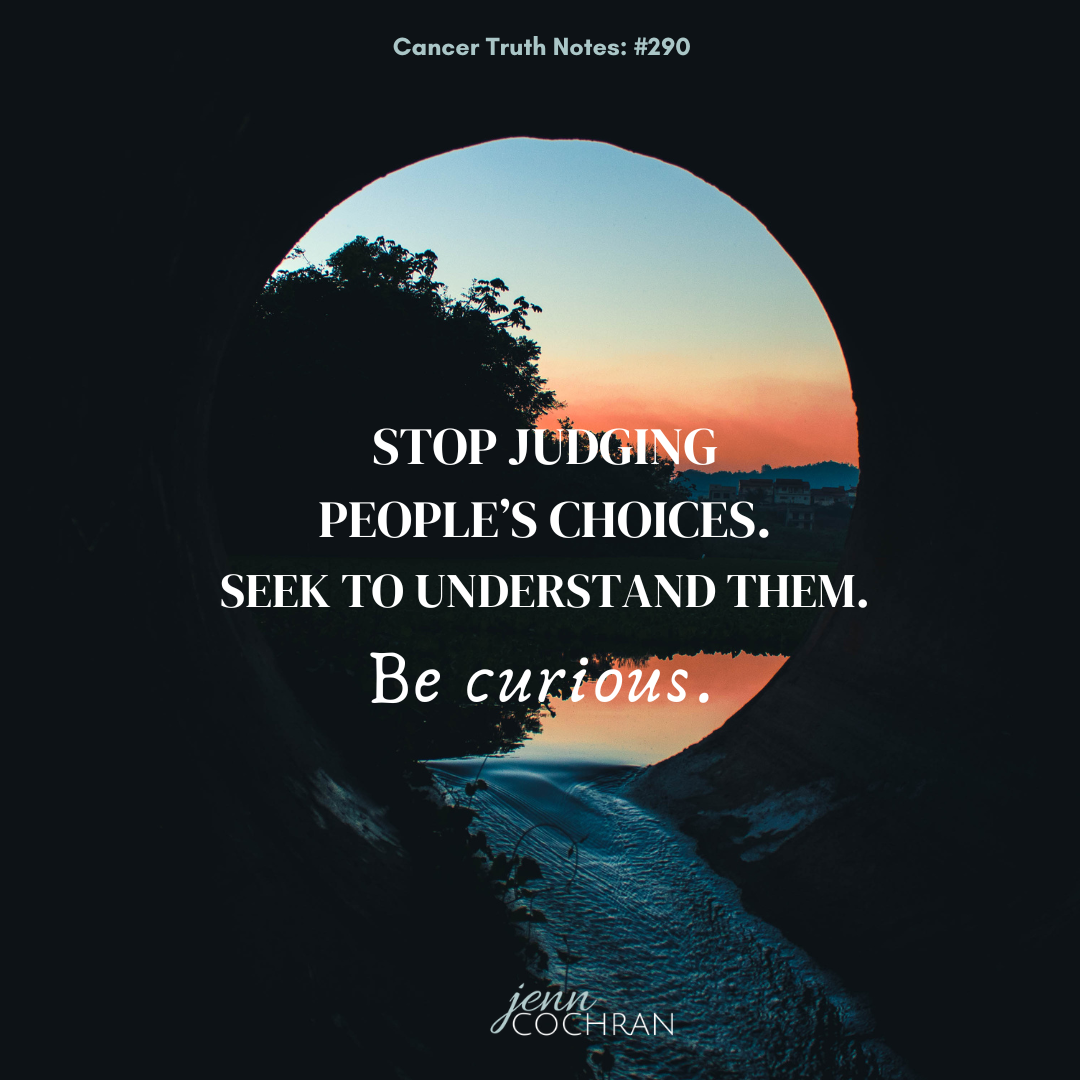 Stop judging people's choices. Seek to understand them. Be curious. 
People are weird and say insane things. Yup it is true. When this topic comes up I often get asked, "How can I do better? How can I be a better responder?" I normally say that is not the point. The point is for survivors to know that people are weird and say crazy things. Then the person the crazy things are directed at can thank them and leave the unneeded comments right where they found them. Like water off a duck's back.
Today's truth is how you can respond better. Be curious. Be prepared. Take five minutes and think about what is a question I can ask that is curious and not projecting judgment. Hint it isn't are you going to start exercising more or change your diet? Those are judgemental.
It might be offering future help, if that feels right. Something like, "This sounds like it could be overwhelming, can I call you next week and check in to see how I can support you, after you have had some time to process it." Then call next week. Everyone offers general help. People are not apt to take you up on it if they have to call to ask for it. When you respond with kindness and curiosity, rather than judgment, as unintended as it might be, people may feel safer to accept help.
How are you practicing curiosity today?
Continue the conversation in the facebook group Surviving is JUST the Beginning or follow me on Instagram.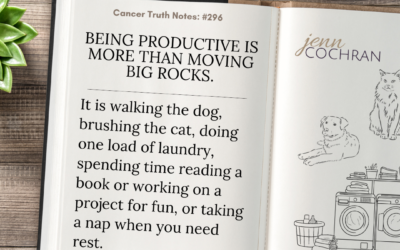 Cancer Truth Note: #296 Being productive is more than moving the big rocks. It is walking the dog, brushing the cat, doing one load of laundry, spending time reading a book or working on a project for fun, or taking a nap when you need rest. A cancer diagnosis often...
read more