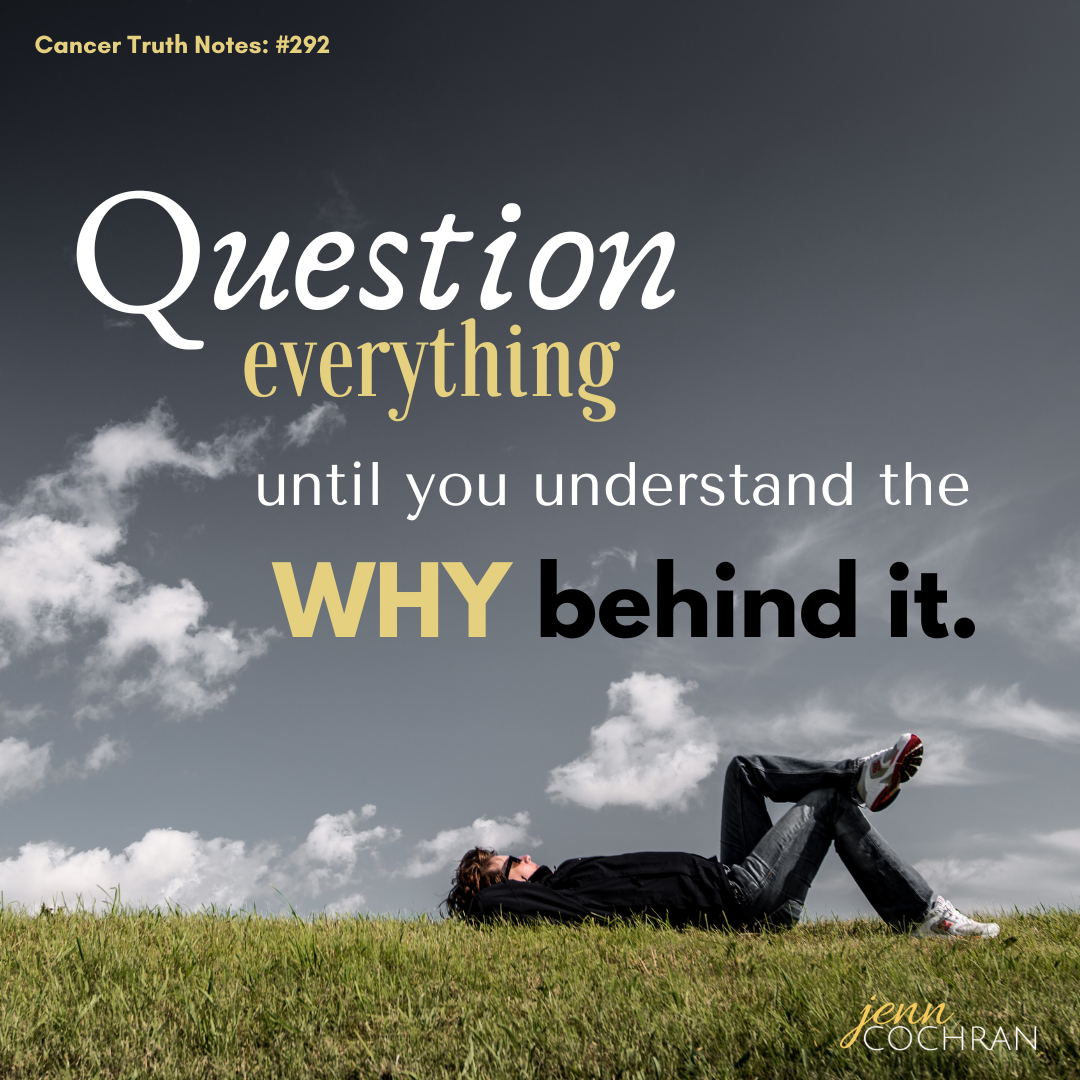 Question everything until you understand the WHY behind it.
 If you have been reading regularly you may recall, I am a fan of the 5 WHYs. Basically, when you are working through something or trying to figure out the deep why behind a behavior or a habit, answer the question, "Why?" 5 times. By the fifth answer you will have the real "why" driving whatever it is that you are trying to solve.
This does not just apply to questions like why am I not losing weight, or why do I avoid exercise. It also works when talking to doctors. Sometimes we have to ask why a few times to get a sound answer that makes sense to us.
I often tell clients, "If I use a cue that doesn't make any sense to you, it is ok to tell me. We all hear and interpret data differently. I can use different words or images until it connects with your brain." Doctors do not always have a lot of time and they are used to explaining things in a certain way or just telling you what to do and expecting that to be enough. It is ok if it isn't.
Knowing why we do a thing is important to making sure we are doing it. Understanding why a new prescription is necessary, or why drinking more water will cause you to have less swelling not more, or why wearing compression socks can improve your neuropathy. When you know why something you don't want to do is important and beneficial to your health you can feel better about that thing. 
Ask questions.
Have you questioned anything lately? How did it go?
Continue the conversation in the facebook group Surviving is JUST the Beginning or follow me on Instagram.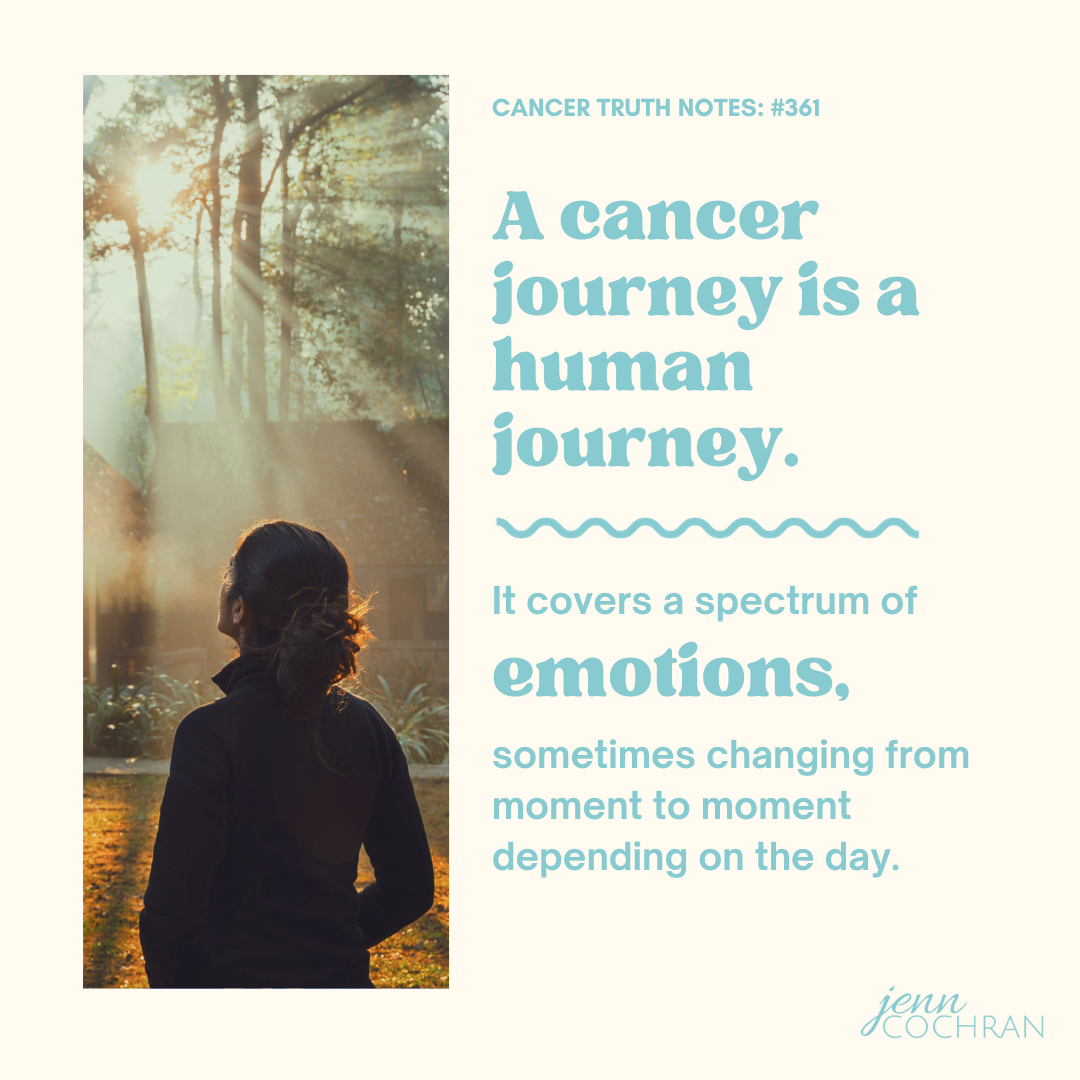 Cancer Truth Note: #361  A cancer journey is a human journey. It covers the spectrum of emotions, sometimes changing from moment to moment depending on the day. Somewhere along the way, we lost our way when it comes to giving ourselves permission to feel all the...
read more