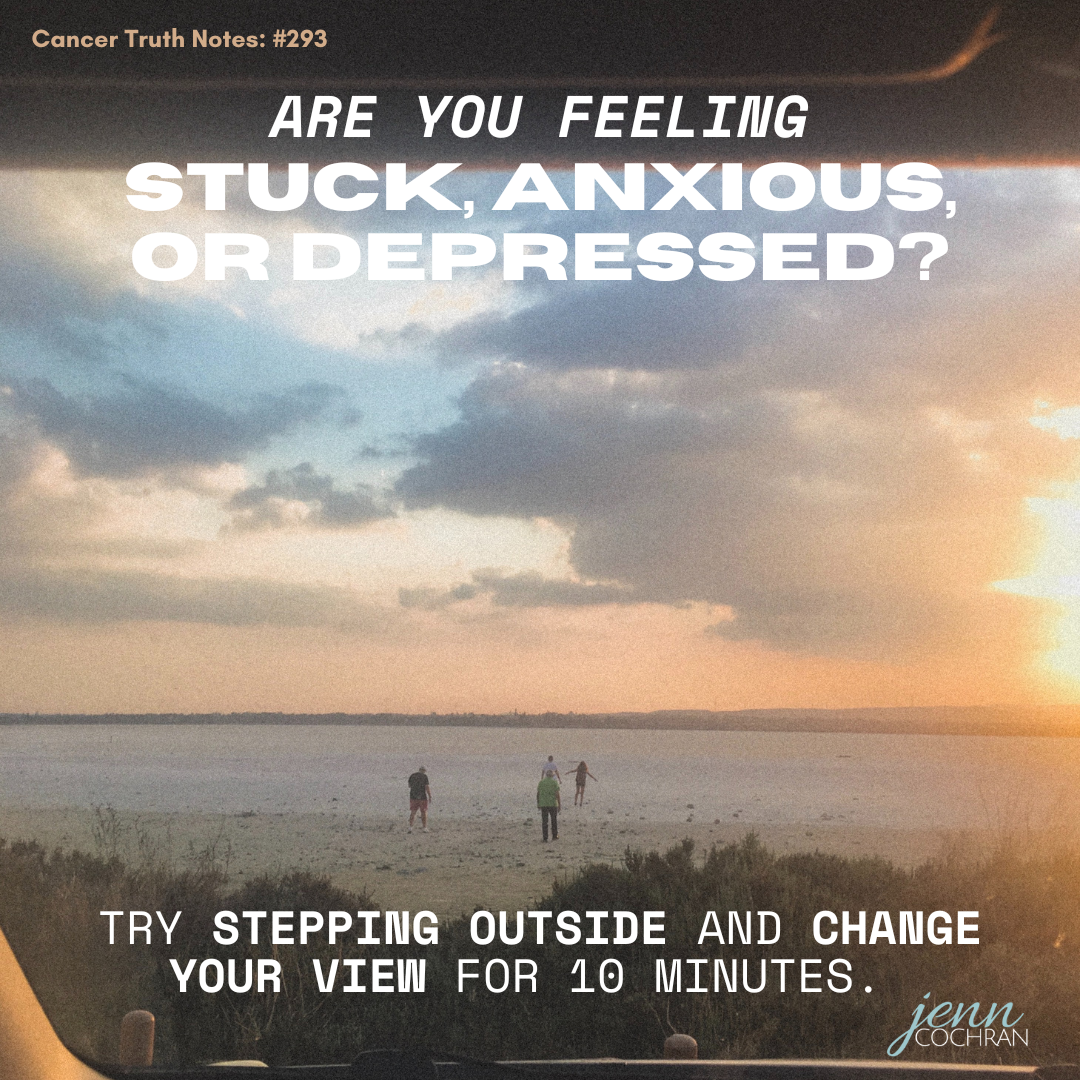 Are you feeling stuck, anxious, depressed? Try stepping outside and change your view for 10 minutes.
Fresh air and a change of scenery can lift our mood. Going for a walk or simply sitting outside in the sunshine for a few minutes can help our brain shift gears. It might unstick you from that email where you just don't have the right words or it might encourage you to feel gratitude for the beauty of a flower or a tree or some random wild life.
Give it a try and let me know  in the comments what shifts for you.
Continue the conversation in the facebook group Surviving is JUST the Beginning or follow me on Instagram.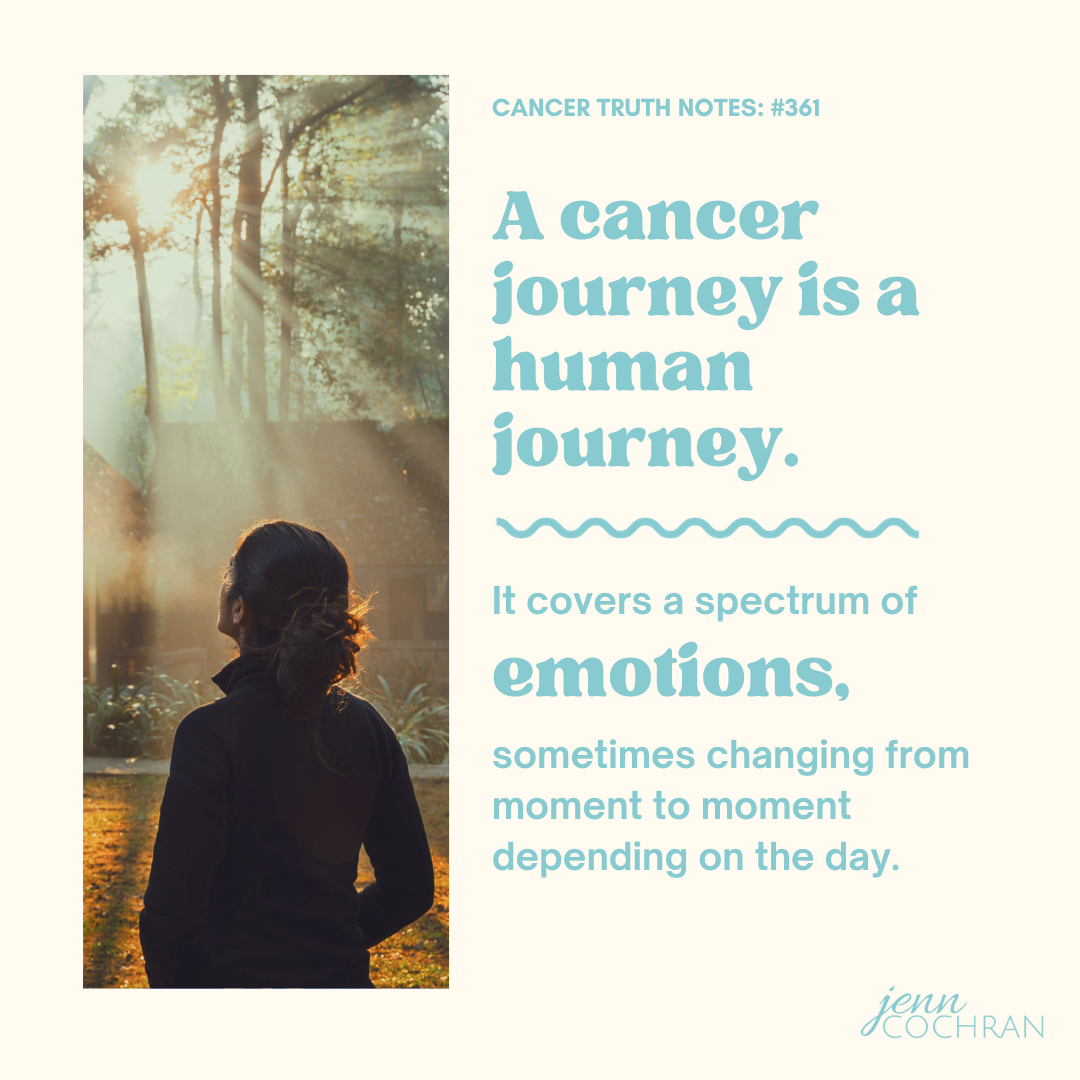 Cancer Truth Note: #361  A cancer journey is a human journey. It covers the spectrum of emotions, sometimes changing from moment to moment depending on the day. Somewhere along the way, we lost our way when it comes to giving ourselves permission to feel all the...
read more