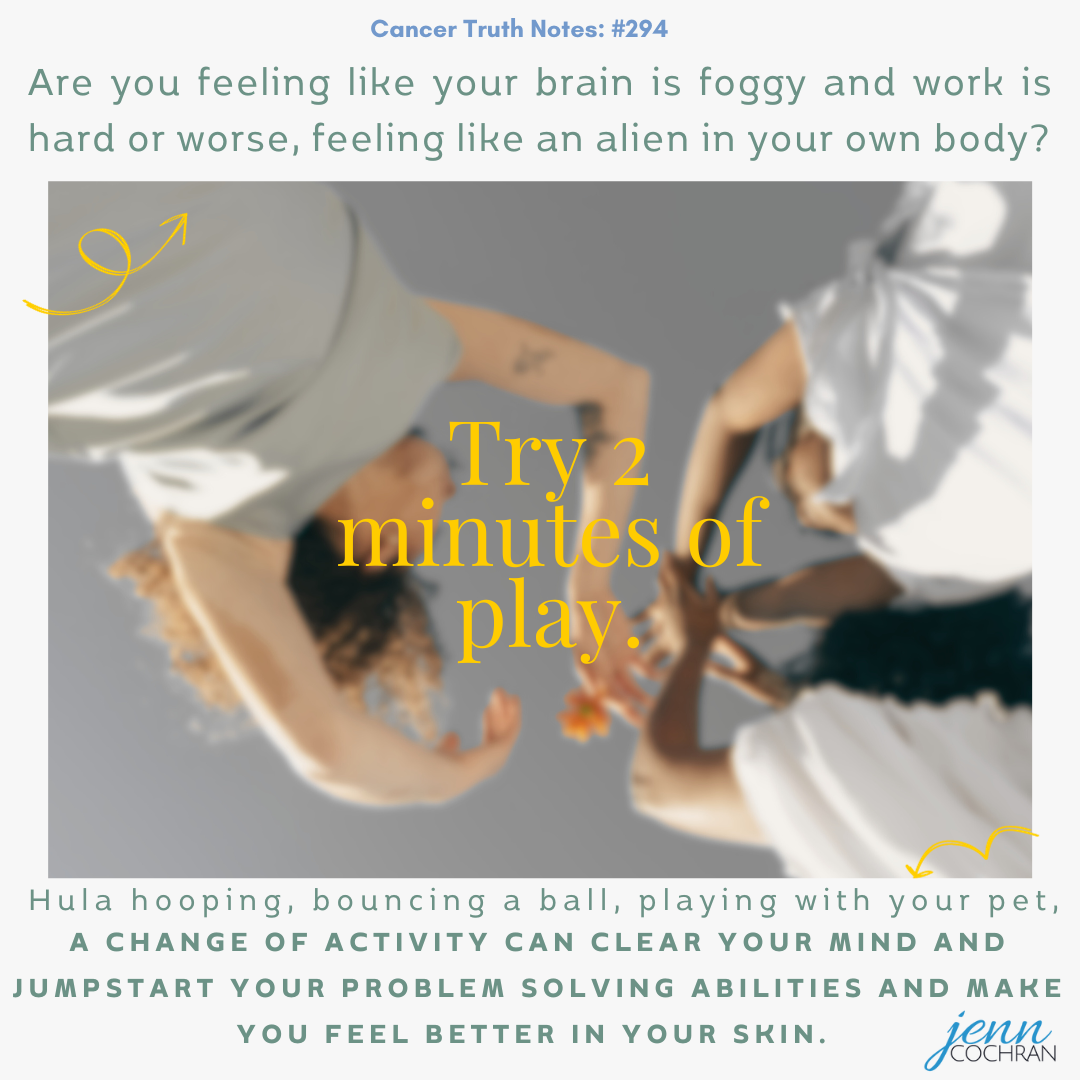 Are you feeling like your brain is foggy and work is hard or worse like an alien in your own body? Try 2 minutes of play. Hula Hooping, bouncing a ball, playing with your pet, a change of activity can clear your mind and jumpstart your problem solving abilities and make you feel better in your skin. 
It is amazing how 2 to 5 minutes of brain speed ball against the wall can clear my brain fog. It combines moving my body with challenging my eyes and rewiring my brain. A writer friend of mine uses her hula hoop in a similar way.
Do you have a FUN activity you do to take you out of your head and get you back into your body when you are feeling foggy or like an alien?
Continue the conversation in the facebook group Surviving is JUST the Beginning or follow me on Instagram.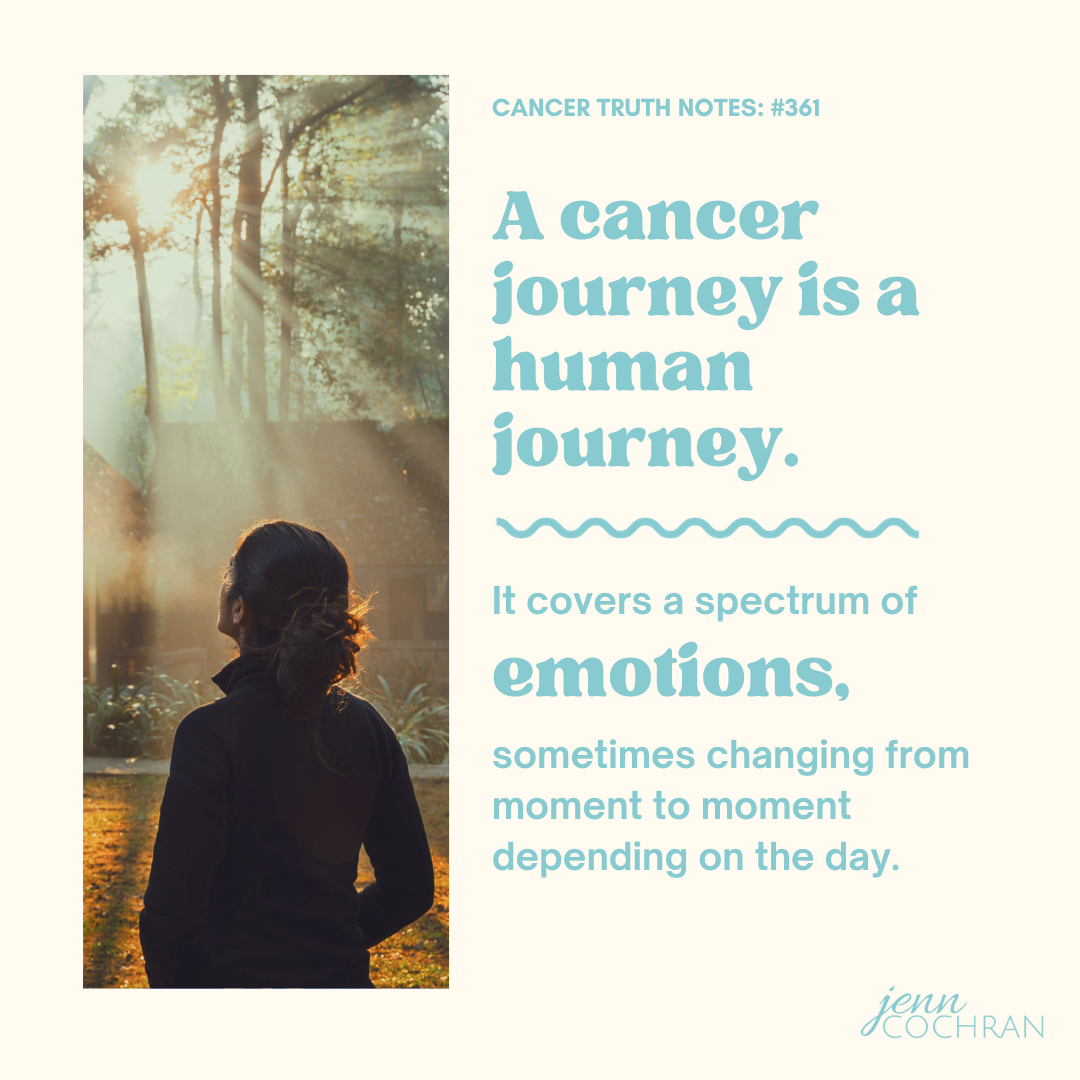 Cancer Truth Note: #361  A cancer journey is a human journey. It covers the spectrum of emotions, sometimes changing from moment to moment depending on the day. Somewhere along the way, we lost our way when it comes to giving ourselves permission to feel all the...
read more