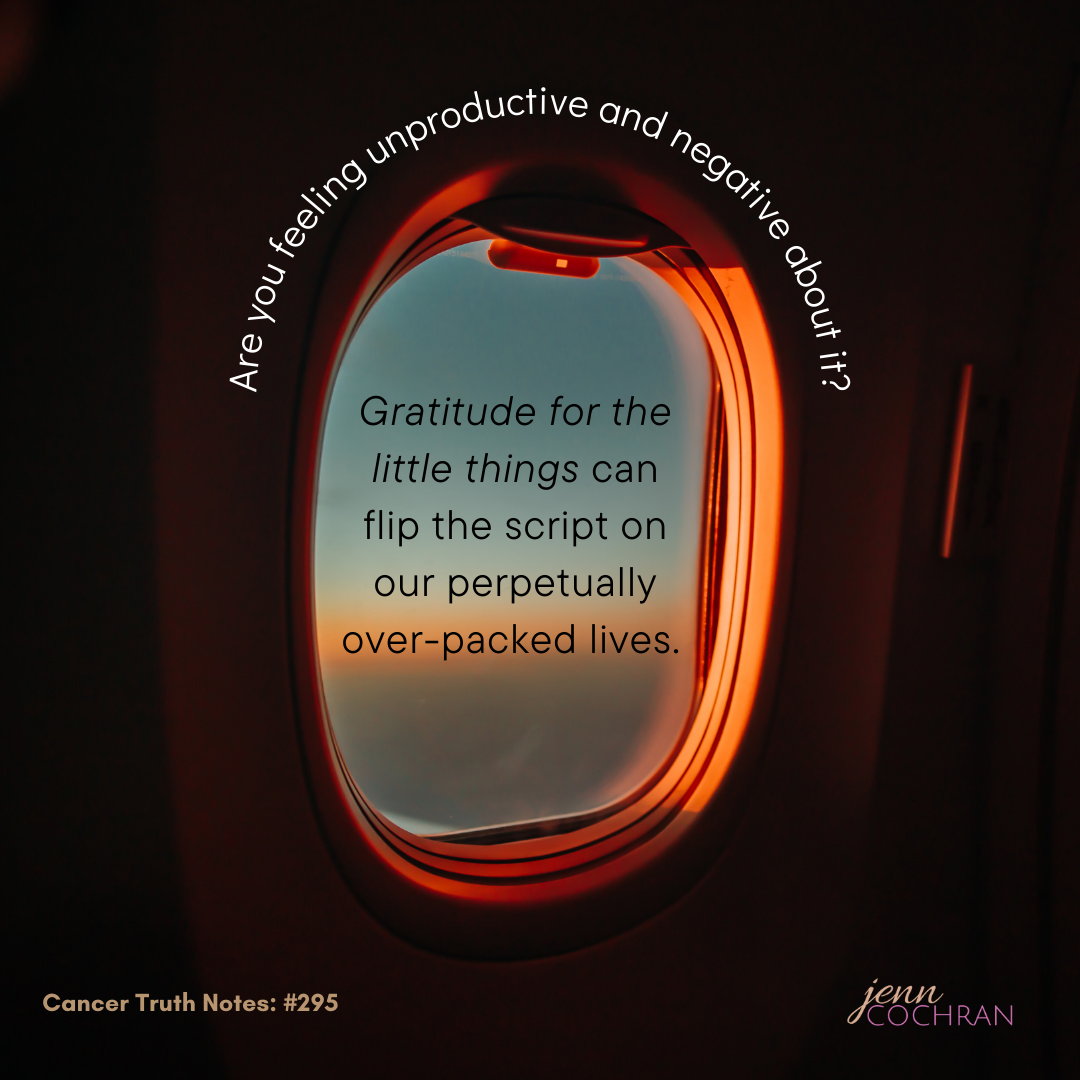 Are you feeling unproductive and negative about it? Gratitude for the little things can flip the script on our perpetually over-packed lives. 
This is a big one. For all the overachievers out there, slowing down during treatment and in the months that follow is HARD. It can feel like laziness. It is not. 
After my car accident I had to make a to-do list of the three most important things to do that day. Getting those done was a victory, anything else was gravy. That might mean seeing three clients was the list and putting my leg up for the rest of the day was required. That was not a failure because I didn't get the laundry done. That was a victory because my three most important things DID get done.
In those moments of elevating my swollen leg on the sofa, I was grateful that the most important things in my day were done. My pups did not get the longer walks they were used to but they were cared for and happy to chill with me. It was a  win.
Not doing enough is a story we tell ourselves.
What can you flip the story on today?
Continue the conversation in the facebook group Surviving is JUST the Beginning or follow me on Instagram.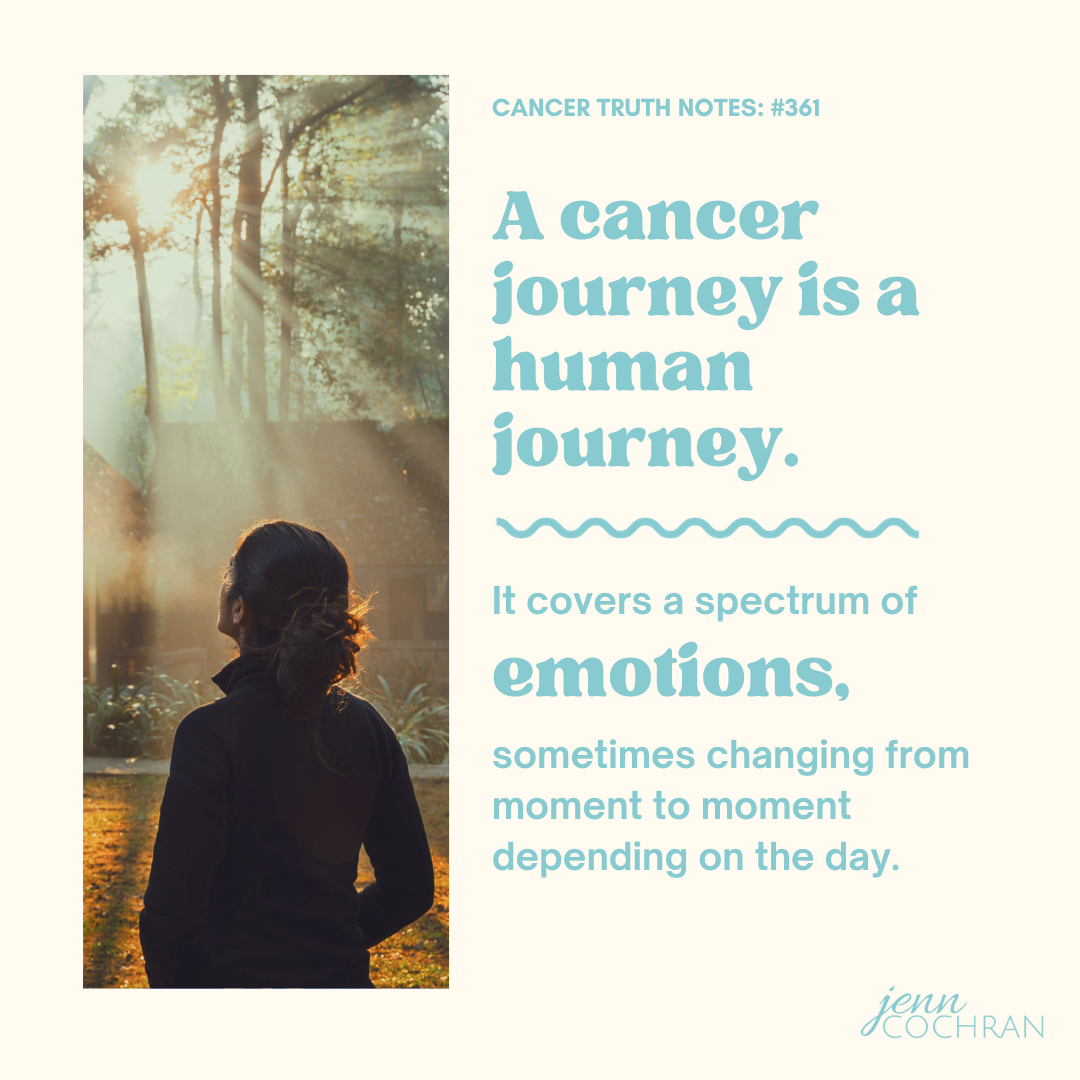 Cancer Truth Note: #361  A cancer journey is a human journey. It covers the spectrum of emotions, sometimes changing from moment to moment depending on the day. Somewhere along the way, we lost our way when it comes to giving ourselves permission to feel all the...
read more