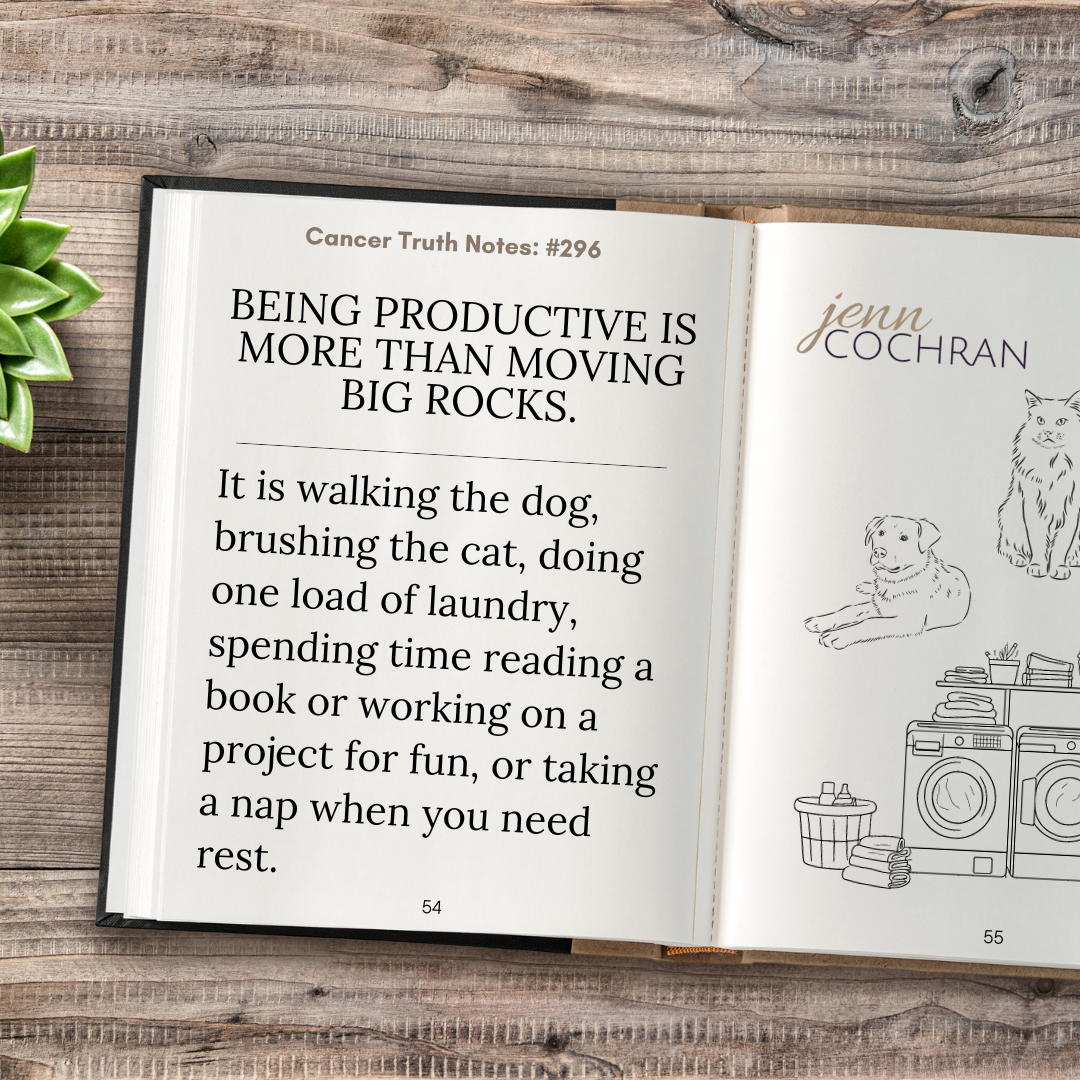 Being productive is more than moving the big rocks. It is walking the dog, brushing the cat, doing one load of laundry, spending time reading a book or working on a project for fun, or taking a nap when you need rest.
A cancer diagnosis often resets what is important. Being busy for busy's sake often goes out the window, at least for a while.
When you find yourself judging your productivity, whose voice is it that you hear?
Can you discern the judgy voice that can keep their opinion to themself  from the practical voice saying "hey we need clean clothes tomorrow or we will be naked"?
Think about as you go through today and let me know in the comments what is coming up for you.
Continue the conversation in the facebook group Surviving is JUST the Beginning or follow me on Instagram.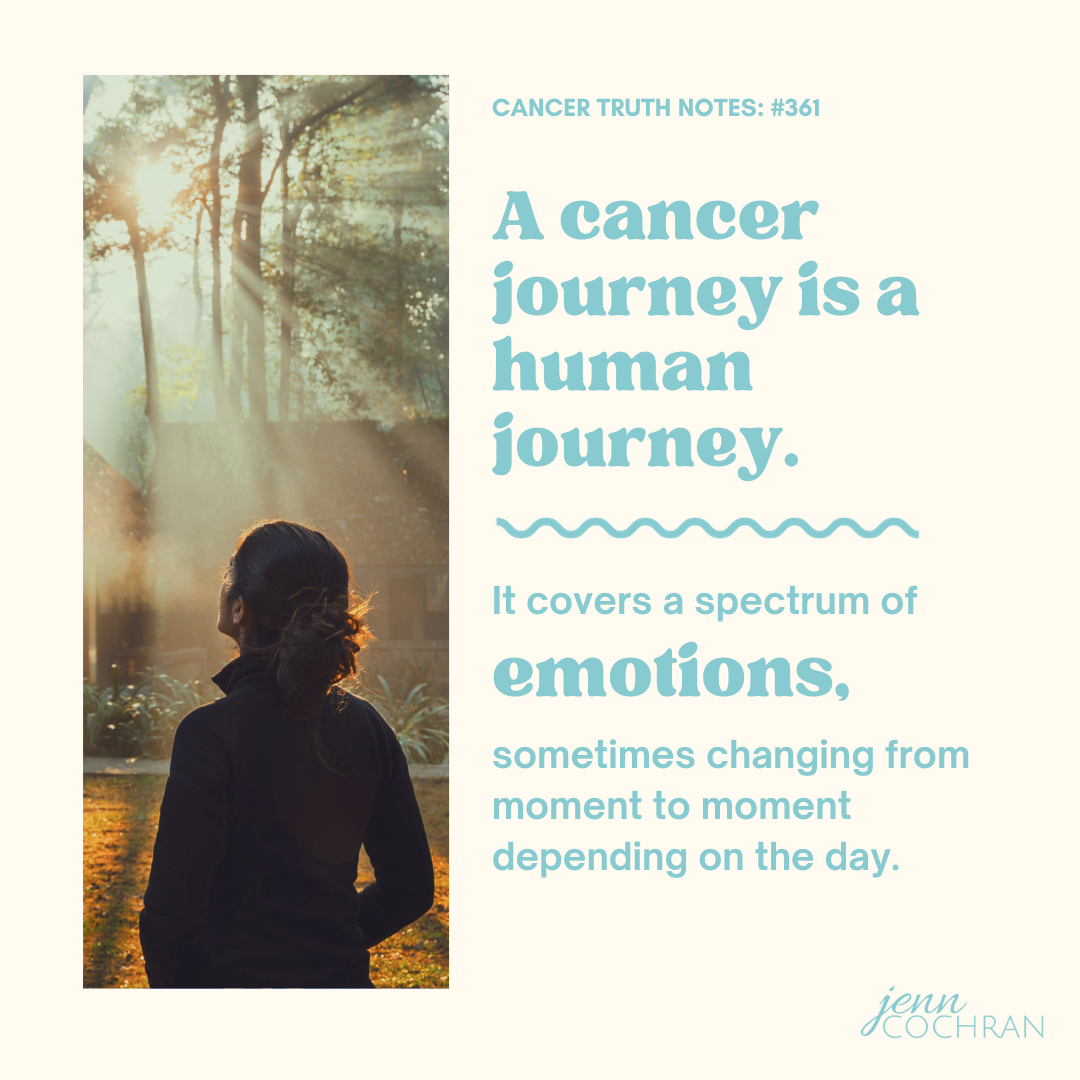 Cancer Truth Note: #361  A cancer journey is a human journey. It covers the spectrum of emotions, sometimes changing from moment to moment depending on the day. Somewhere along the way, we lost our way when it comes to giving ourselves permission to feel all the...
read more