Using negative words to describe your body brings you down. Bodies are amazing things. Focus on the good your body has done for you today. See how your mood and perspective shift.
I often hear people use really harsh language when they talk about how they feel about their body after mastectomy surgery or other surgeries that leave scars. Seeing those scars every day is a reminder of something traumatic. Those feelings are valid.
It is also valid to find value in how your body helps move you from place to place. How it is able to heal from surgeries or injuries. Or how your brain can create new pathways improving neuropathy or reducing pain. Bodies are pretty amazing.
If you say kind things to your body in spite of the scars that you find upsetting, how does your mood or perspective on your body change?
Continue the conversation in the facebook group Surviving is JUST the Beginning or follow me on Instagram.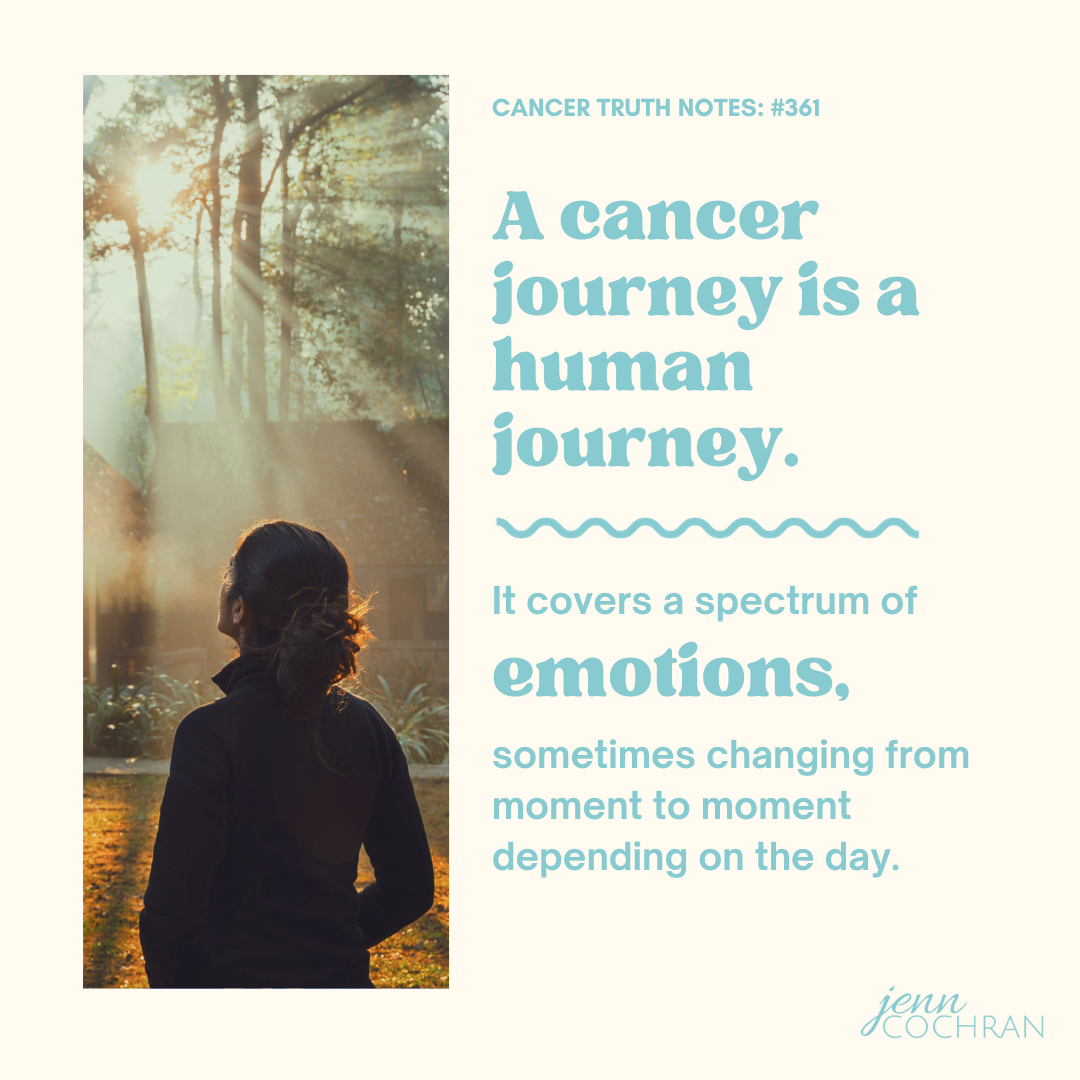 Cancer Truth Note: #361  A cancer journey is a human journey. It covers the spectrum of emotions, sometimes changing from moment to moment depending on the day. Somewhere along the way, we lost our way when it comes to giving ourselves permission to feel all the...
read more