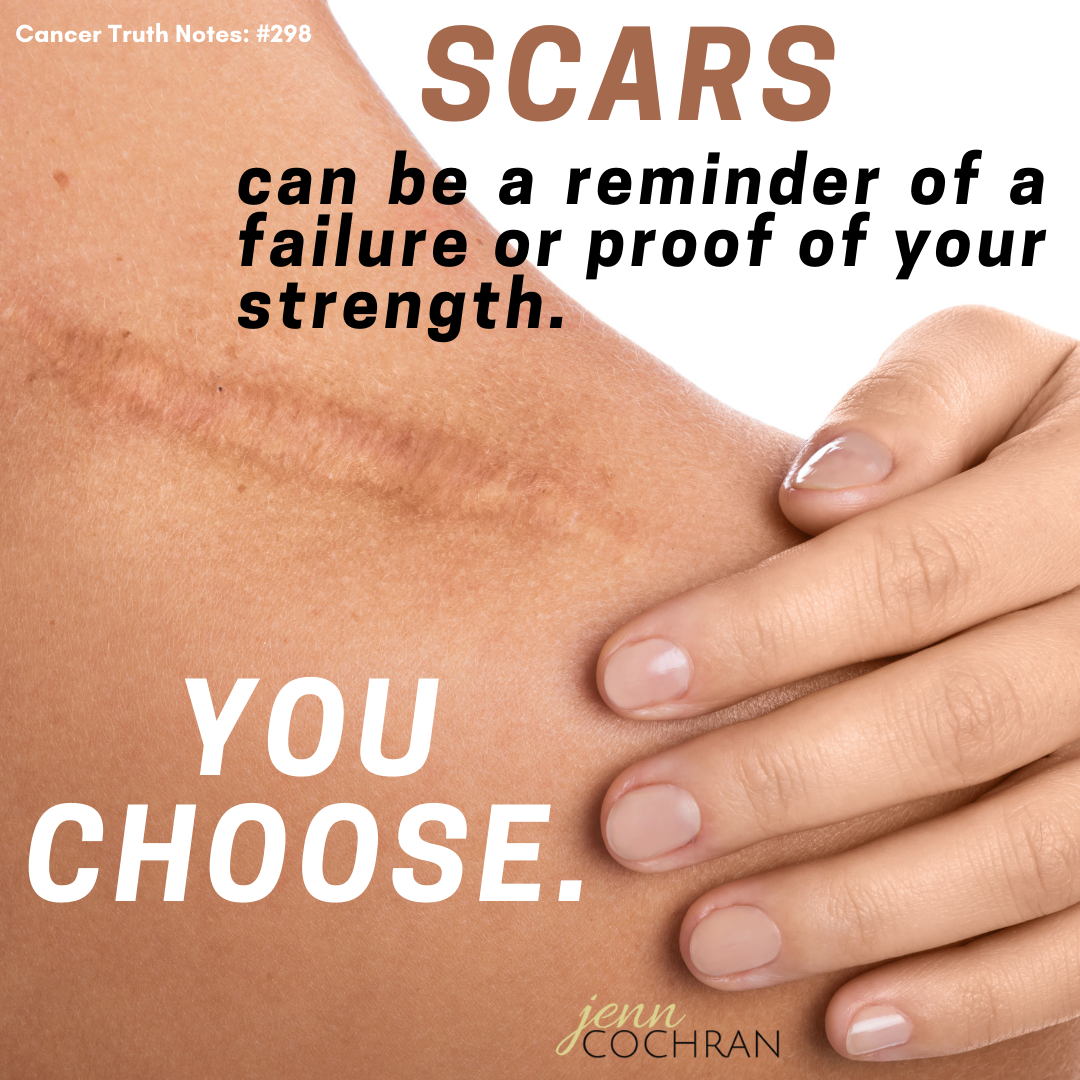 Scars can be a reminder of a failure or proof of your strength. You choose.
As a massage therapist I work on a lot of scar tissue.  Over time those red lines may fade to wide, the thick scar tissue of keloid scar may flatten a bit, but they never disappear entirely.
When I had a 3 inch, angry red scar on the inside of my knee I thought this is ugly. A friend said, "Meh it's fine, it will fade." In time it did. Aside from the nerve damage and the weather predicting the scar doesn't give me pause at all. I no longer think of it as ugly or angry. It just is.
My mastectomy scars are underneath. So those have never bothered me. They are less visible. The lines where nipples used to be… more obvious but my chronic pain reduced nearly 95% when they were removed, so I'll take the win.
Those scars remind me every day that I am a cancer survivor. It is a journey I choose to see the strength in the scars.
What choice are you making  today?
Continue the conversation in the facebook group Surviving is JUST the Beginning or follow me on Instagram.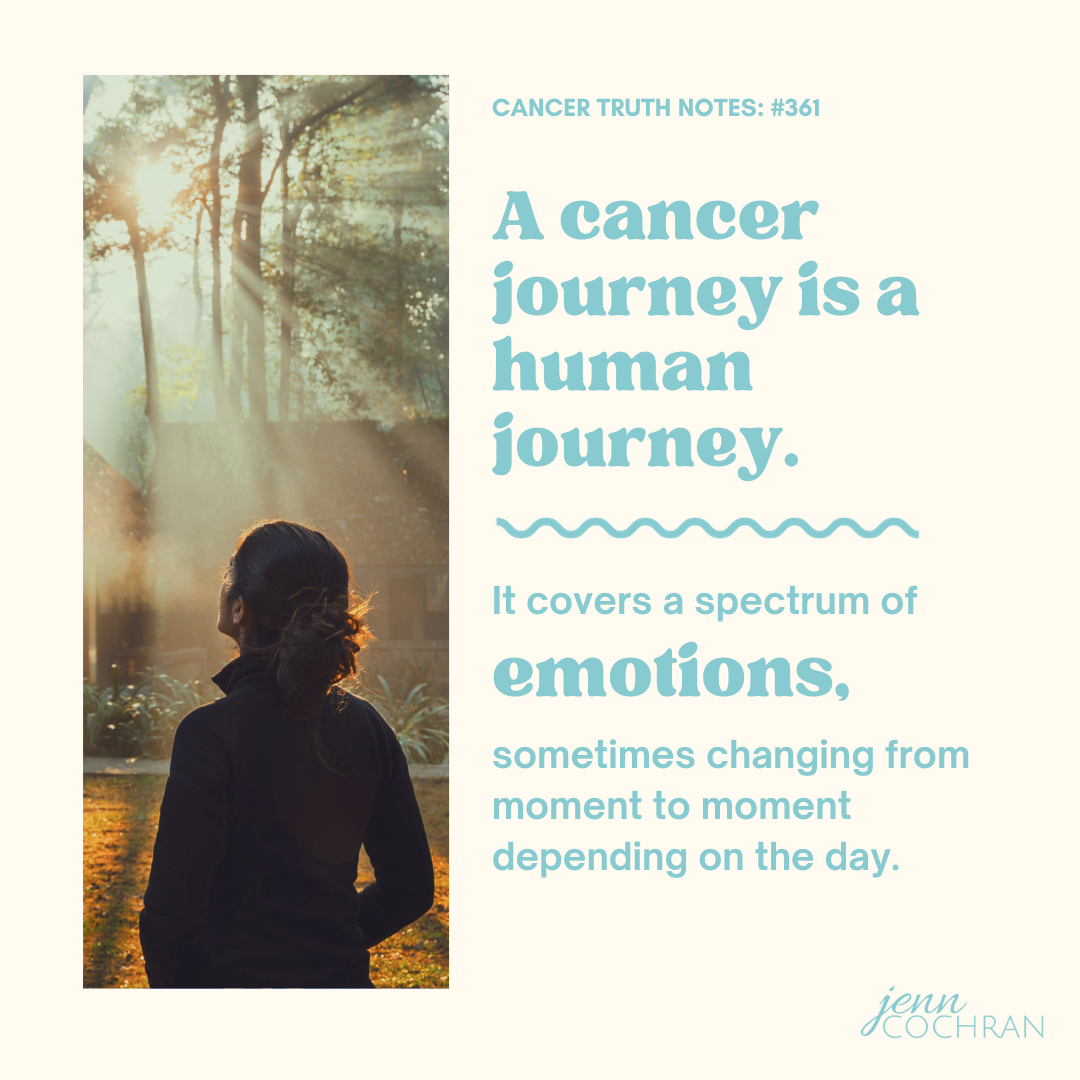 Cancer Truth Note: #361  A cancer journey is a human journey. It covers the spectrum of emotions, sometimes changing from moment to moment depending on the day. Somewhere along the way, we lost our way when it comes to giving ourselves permission to feel all the...
read more