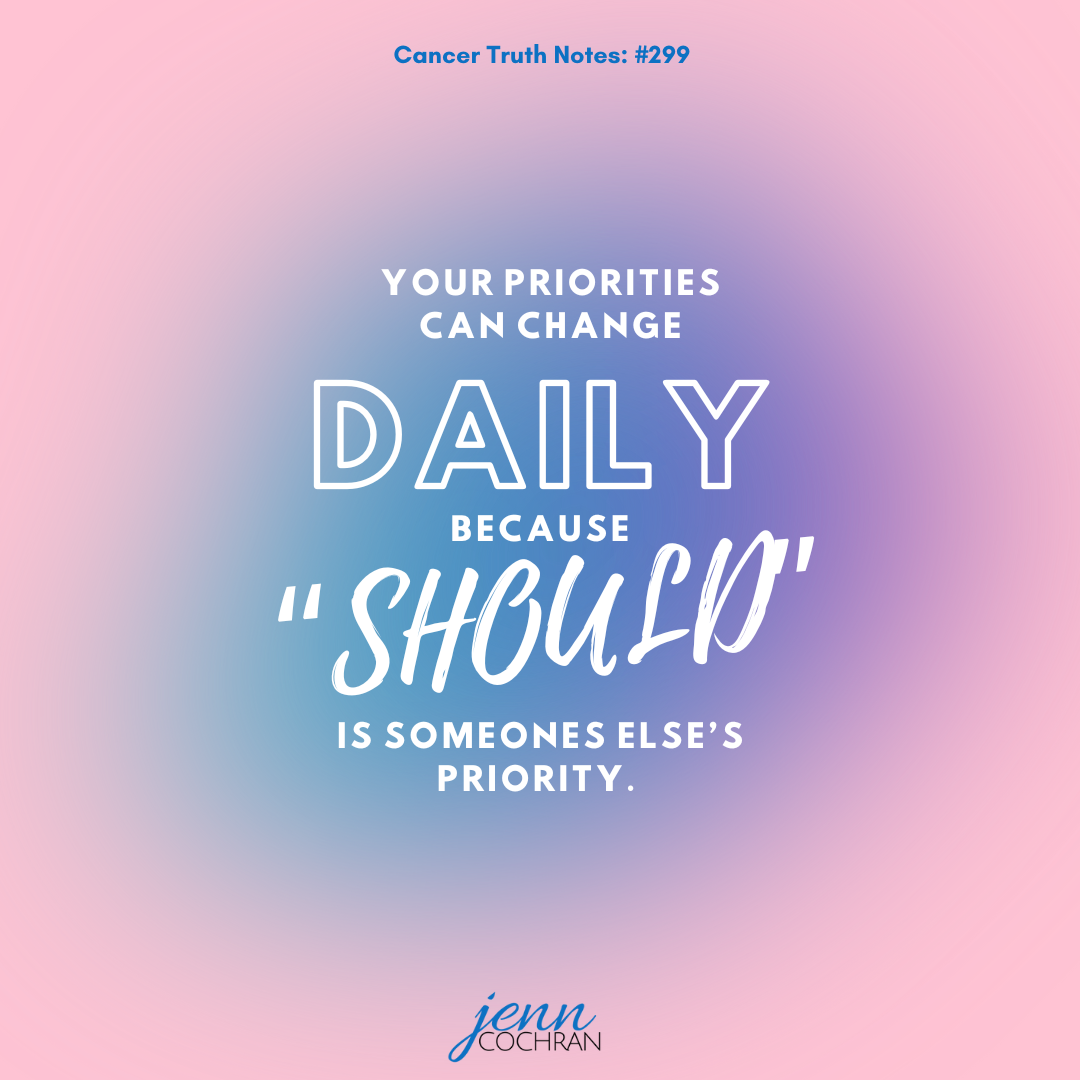 Your priorities can change daily because "SHOULD" is someone else's priority.
I have said it before and I am sure I will say it again.  "Should" is someone else's priority. End of sentence.
I have noticed that since my treatment I have gotten better at assessing what I need on any given day. Sometimes I have deadlines I need to meet, other times I can defer an activity to another day.
In our house we try to prioritize things like concerts we want to see, scheduling and taking trips on our bucket list, and spending time together and with family that is not located close, even if that means a few more zoom calls.
There is an idea that has been passed to many of us that you work hard and then you do fun things after you retire. As a cancer survivor, I look at the what if of life and have decided that approach no longer applies to me.
Yes, we work and work to be fiscally responsible, but we also prioritize the things we want to do someday, because we recognize someday is today and may not be an option in 10 years.
So carpe diem!
Tell me in the comments what future item has been on your list for someday that you want to actively start planning for today!
Continue the conversation in the facebook group Surviving is JUST the Beginning or follow me on Instagram.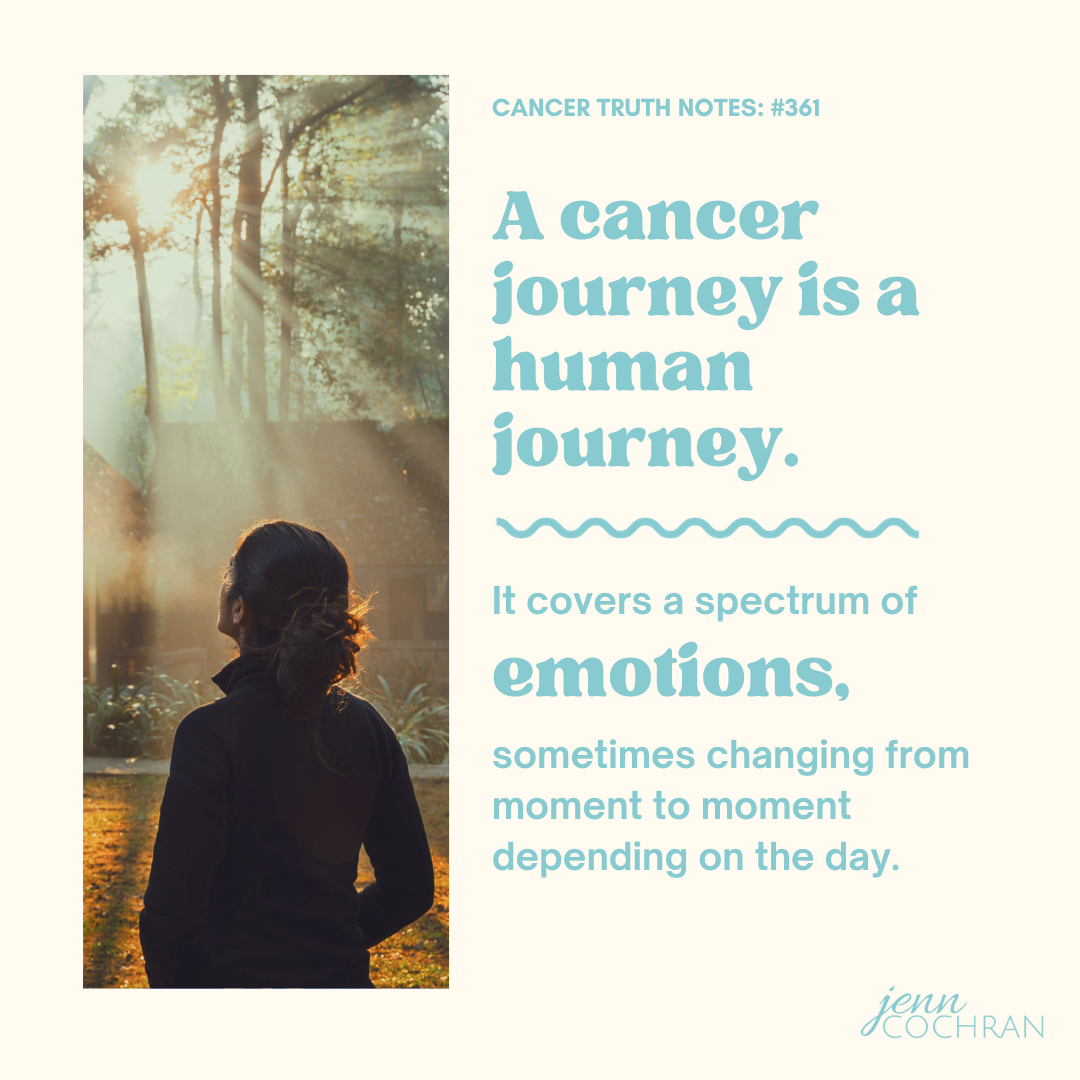 Cancer Truth Note: #361  A cancer journey is a human journey. It covers the spectrum of emotions, sometimes changing from moment to moment depending on the day. Somewhere along the way, we lost our way when it comes to giving ourselves permission to feel all the...
read more