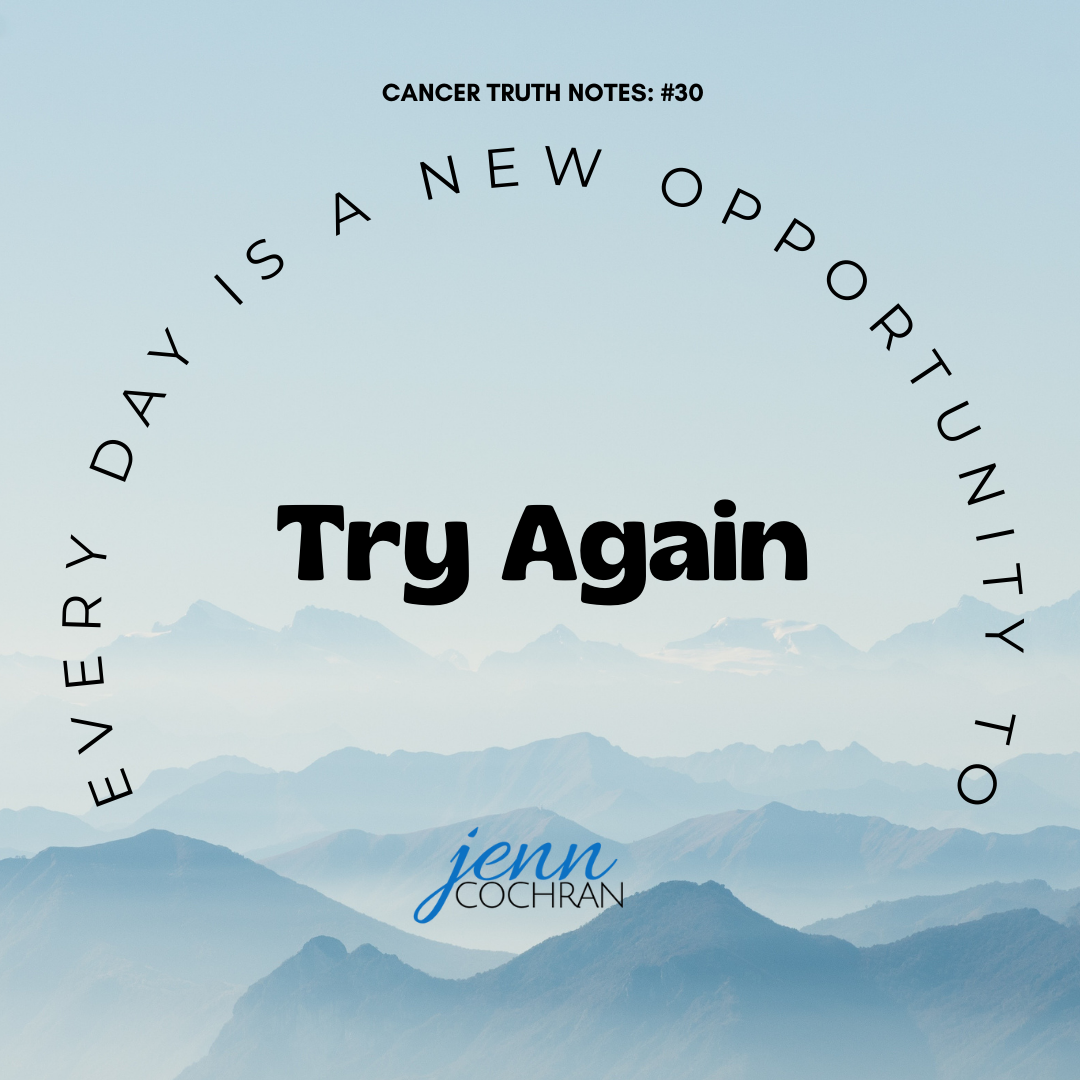 Every day is a new opportunity to try again.
Today happens to be New Years Day. We often link the new year to setting goals. Here is truth, every day is an opportunity to set a new goal or try a new form of exercise or reconnect with an old friend or make a new friend. As you move through 2023, remember each day holds new possibilities to try again. What are you trying today?
Continue the conversation in the facebook group Surviving is JUST the Beginning or follow me on Instagram.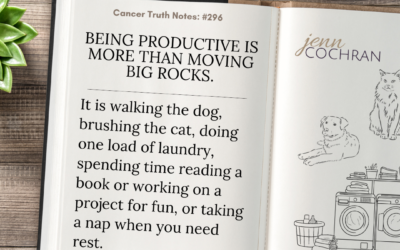 Cancer Truth Note: #296 Being productive is more than moving the big rocks. It is walking the dog, brushing the cat, doing one load of laundry, spending time reading a book or working on a project for fun, or taking a nap when you need rest. A cancer diagnosis often...
read more