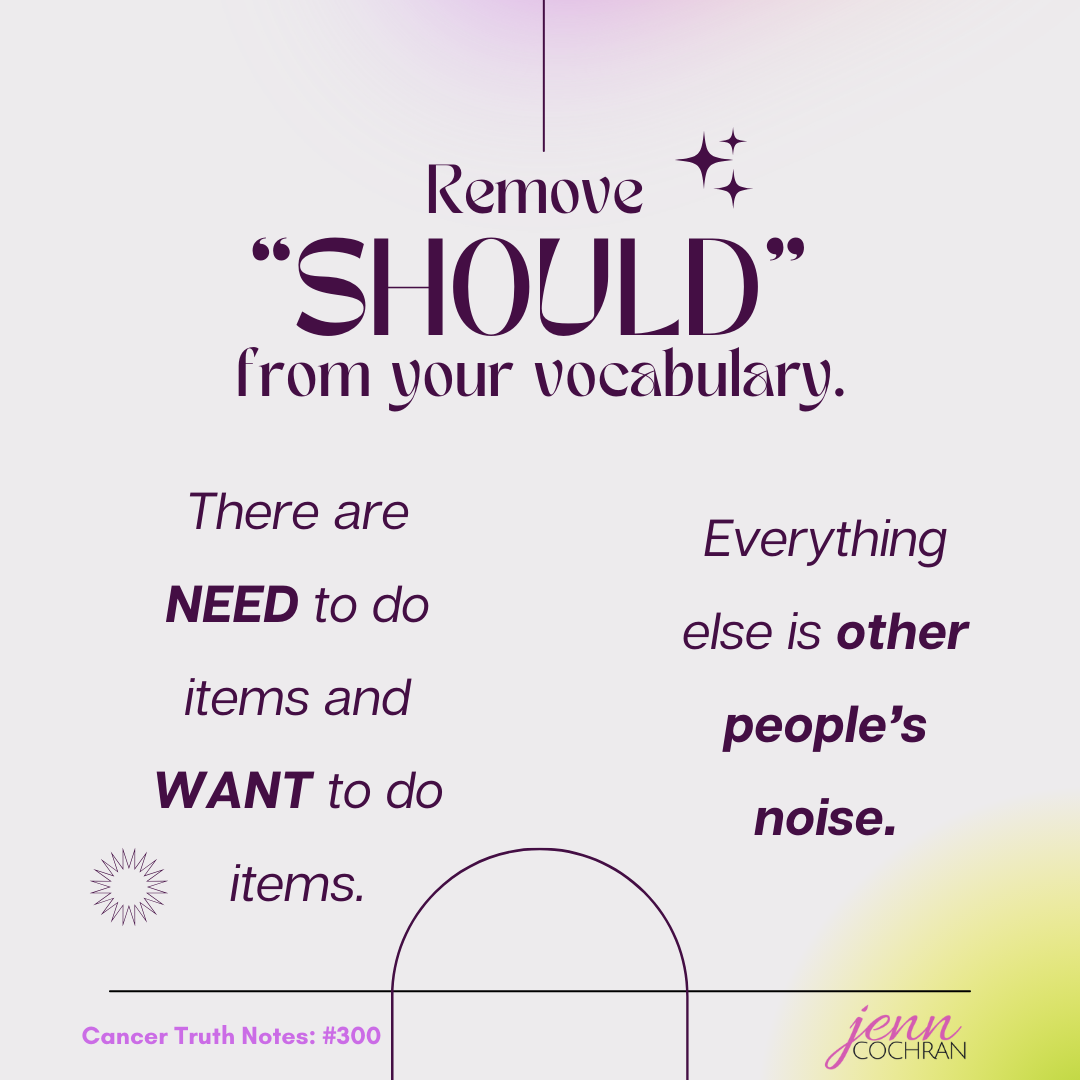 Remove "should" from your vocabulary. There are NEED to do items and WANT to do items. Everything else is other people's noise. 
Can I get an amen? How many times have you said the word should in the past 48 hours? 
Now I want you to do an experiment. For the next 12 hours, every time you think the word should make a hash mark on a tally sheet then I want you to ask one of these two questions"
If the should has to do with your life – Is this a want or a need, or is it someone else's priority (a.k.a. noise)?

If the should has to do with someone else's priorities… What about their choice to do something other than what you think they should is bothering you?
Then come back here and tell me one thing you learned. 
Continue the conversation in the facebook group Surviving is JUST the Beginning or follow me on Instagram.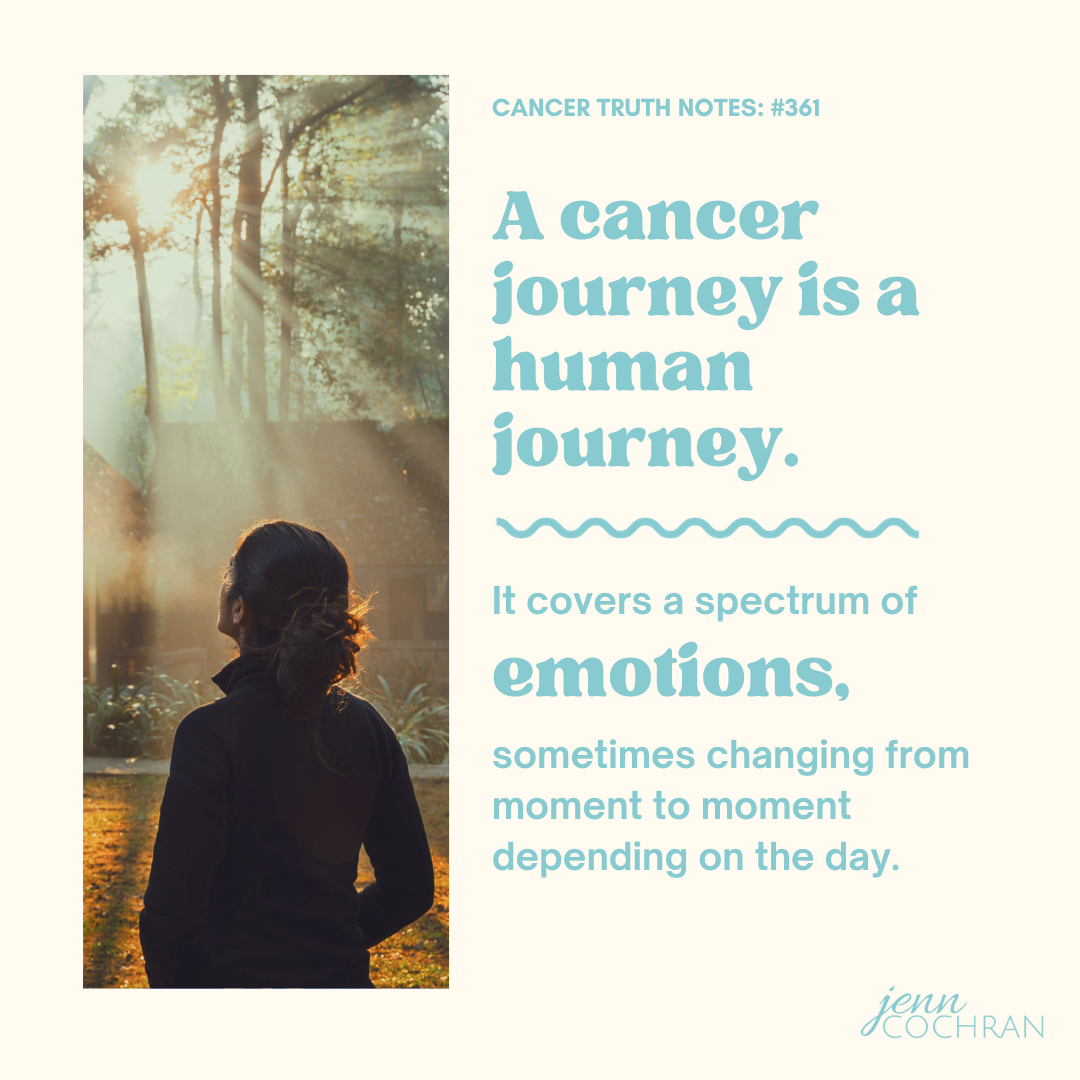 Cancer Truth Note: #361  A cancer journey is a human journey. It covers the spectrum of emotions, sometimes changing from moment to moment depending on the day. Somewhere along the way, we lost our way when it comes to giving ourselves permission to feel all the...
read more