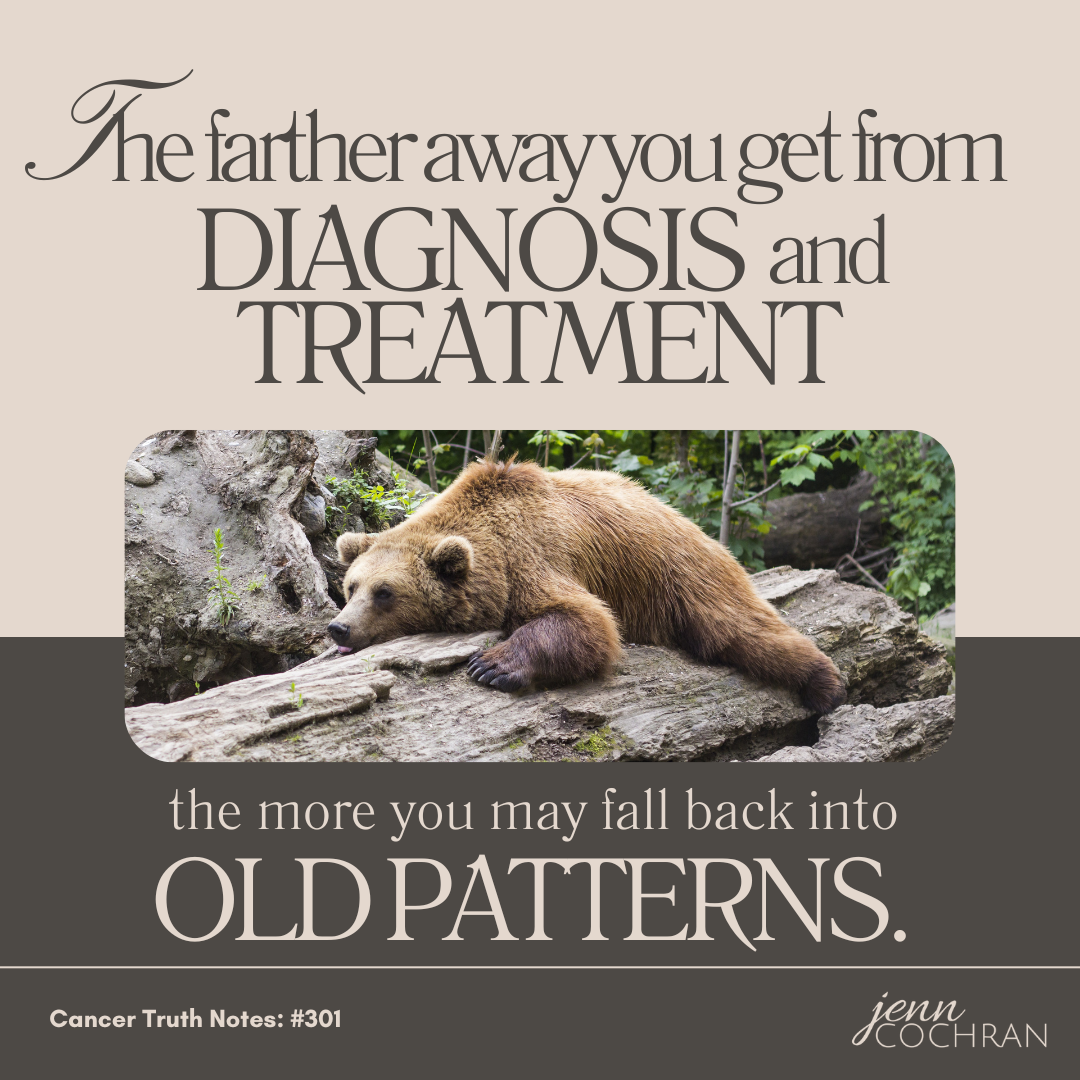 The farther away you get from diagnosis and treatment the more you may fall back into old patterns.
Maybe you got started exercising and you fell off the wagon or perhaps you cleaned up your diet but cookies have been looking really good lately. Cancer treatment can wreak havoc on our digestive system. Perhaps you had a digestive system problem that landed you in the hospital. After you were released you put into practice all those nutrition guidelines you have known all along but just were not following.
Any of these feel familiar?
Now time has passed. The emergency health crisis is over. You are back to the steady state of life and it is getting hectic again. The exercise takes a back seat. Emotional eating may tick back up. The good habits we worked to cultivate during the crisis are starting to be less important and other peoples "shoulds" are taking over. Or worse, we just ignore that inner knowing of what is good for us because it is harder to prioritize the workout than "move it" to tomorrow or to pass on the cookie or cake and snack on a healthier choice. 
Don't get me wrong here, cookies and cake have a place. As Cookie Monster now says they are sometimes food, not an everyday food.
If any of that feels familiar, I would love for you to drop it in the chat with a goal to move that needle in a direction that moves in the direction you want to be and not the path of least resistance.
Continue the conversation in the facebook group Surviving is JUST the Beginning or follow me on Instagram.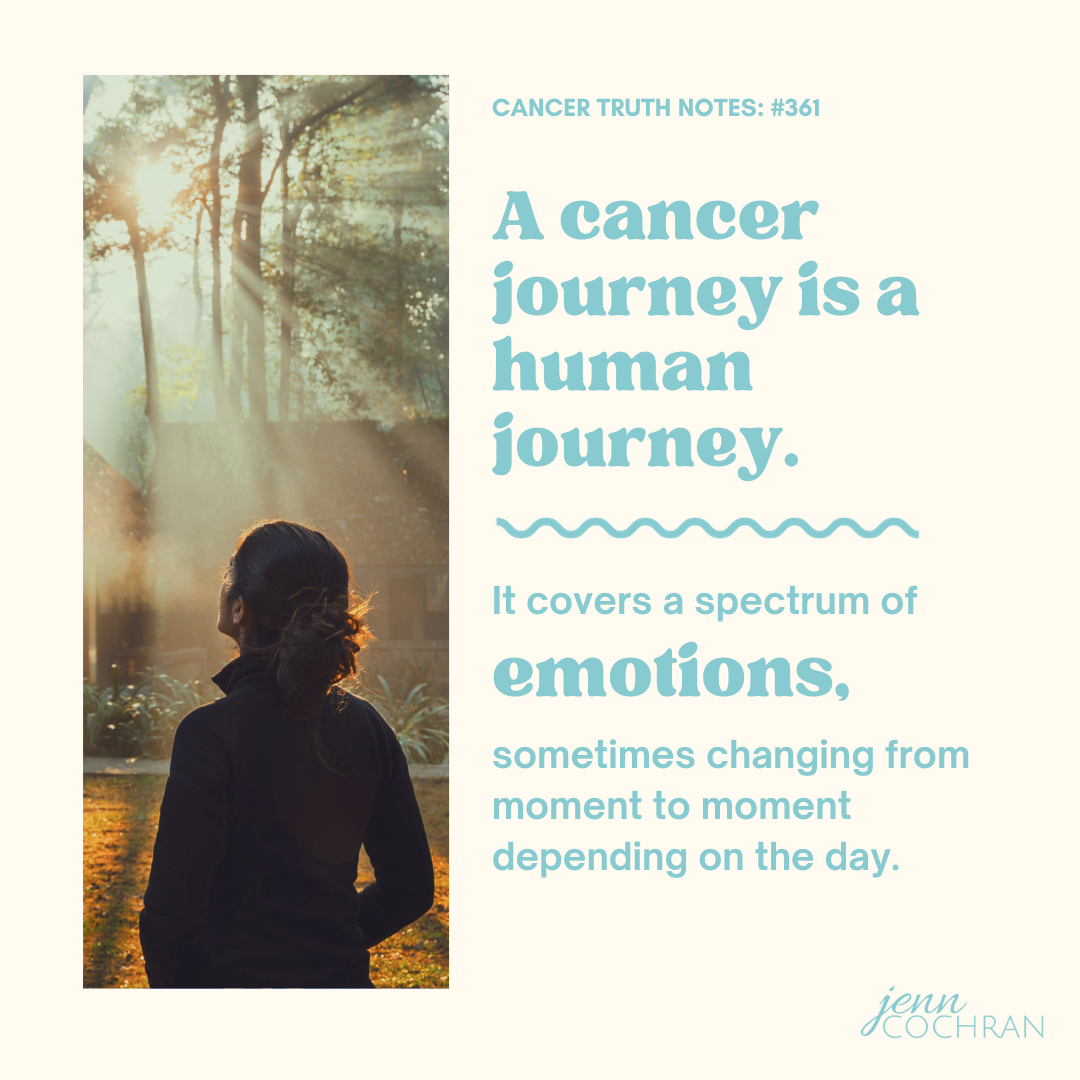 Cancer Truth Note: #361  A cancer journey is a human journey. It covers the spectrum of emotions, sometimes changing from moment to moment depending on the day. Somewhere along the way, we lost our way when it comes to giving ourselves permission to feel all the...
read more