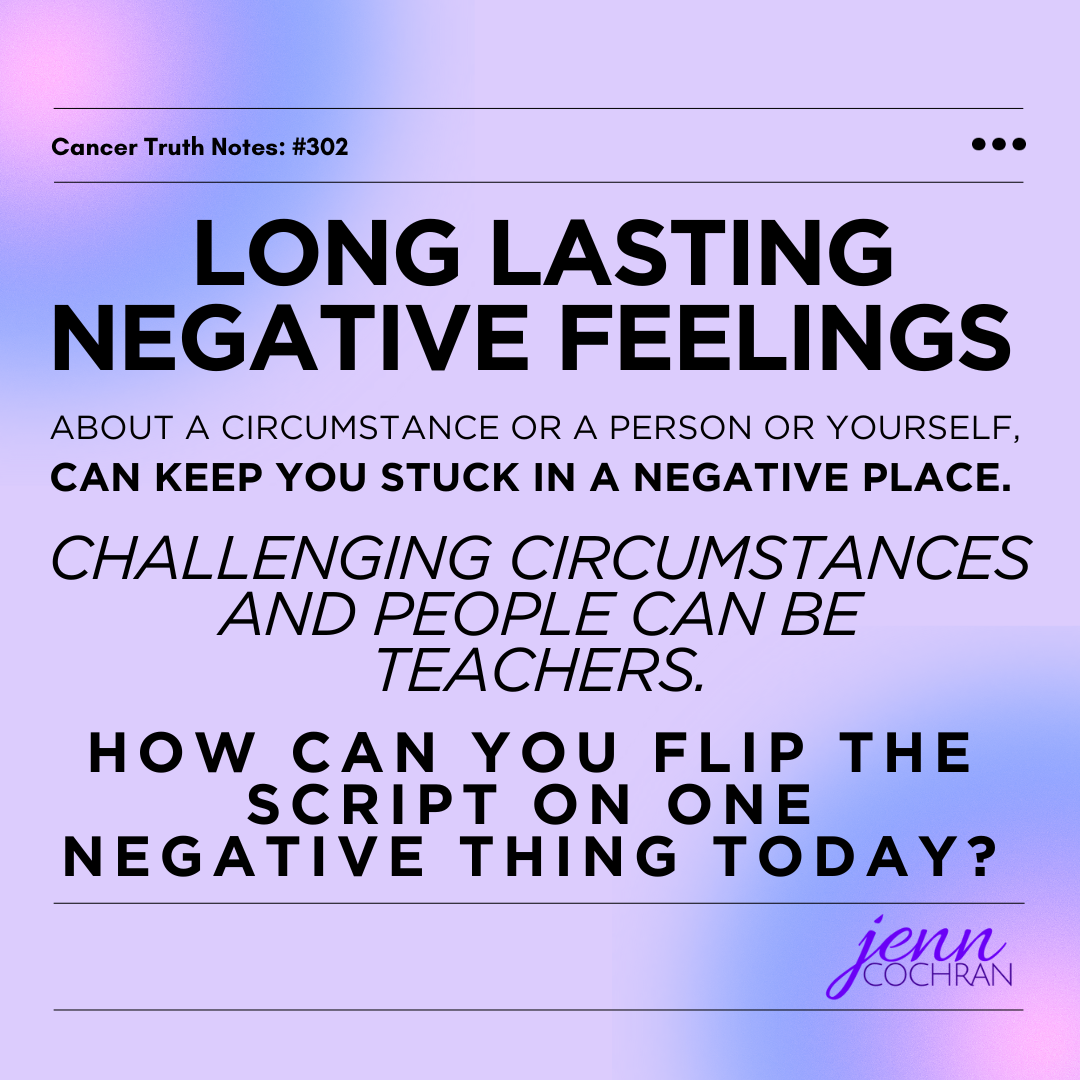 Lasting negative feelings about a circumstance or a person or yourself, can keep you stuck in a negative place. Challenging circumstances and people can be teachers. How can you flip the script on one negative thing today? 
Earlier this year I started exploring ways to do the work I do in other spaces, potentially as part of larger organizations. 
The goal is always to help more people. I was frustrated and at times more than annoyed that the ideas I brought forward would initially be encouraged and then stopped in their tracks. Not because the ideas were bad or the projects were not needed, but because it just wasn't the right place to make those projects happen.
While challenging and frustrating and disappointing, it all served a higher purpose.
It got me thinking about how I could make these programs happen for my local community, so when the opportunity arose I was better prepared to take action. I am excited to say that later in October, with the help of a local partner, we are launching a physical and mental fitness program for breast cancer survivors.
Without the earlier challenges, I would not have been prepared to take quick action to make the goal of helping more people in my community a reality.
What negative or challenge have you been learning from? Can you flip the script from negative to learning opportunity?
Continue the conversation in the facebook group Surviving is JUST the Beginning or follow me on Instagram.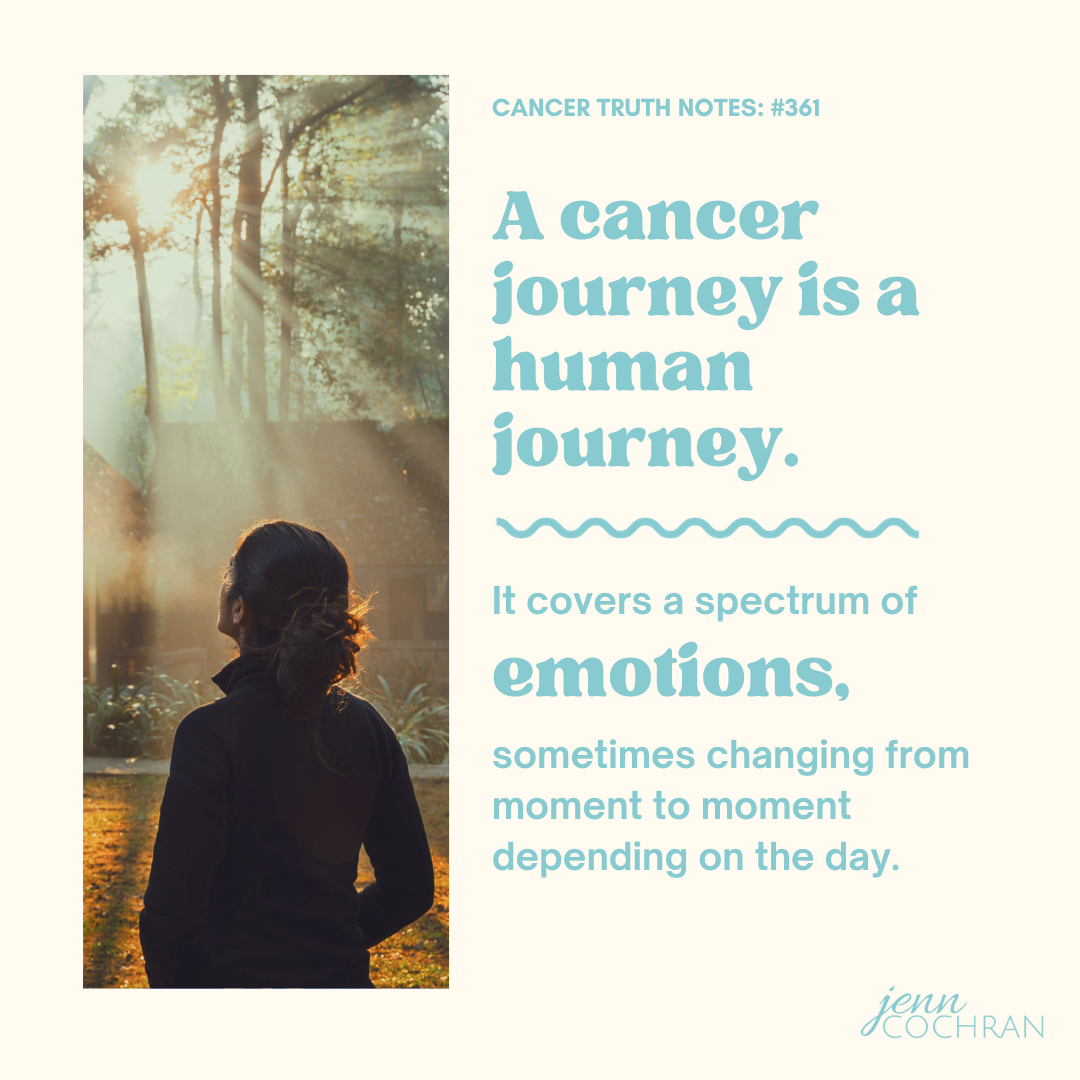 Cancer Truth Note: #361  A cancer journey is a human journey. It covers the spectrum of emotions, sometimes changing from moment to moment depending on the day. Somewhere along the way, we lost our way when it comes to giving ourselves permission to feel all the...
read more