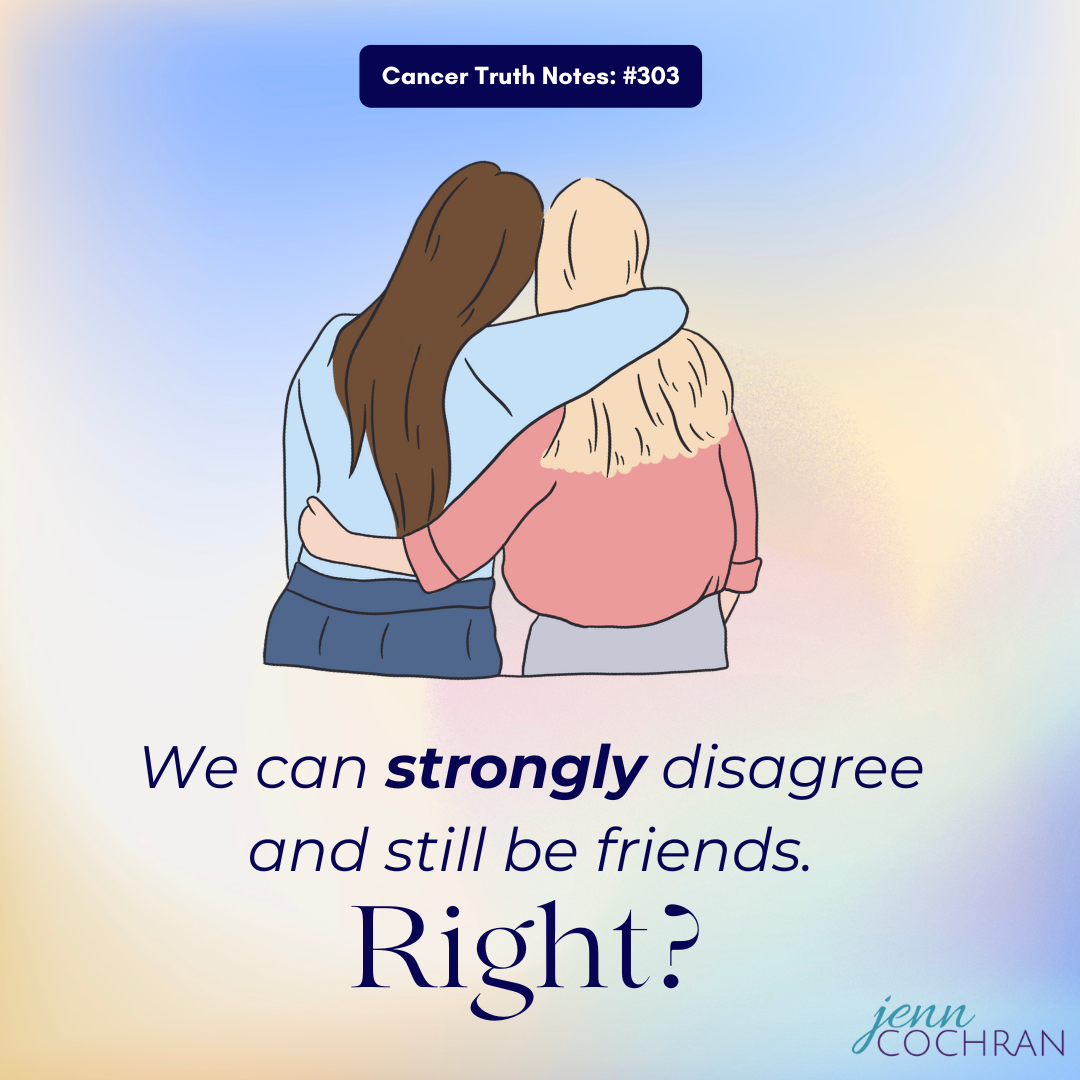 We can strongly disagree and still be friends. Right? 
One of the things I appreciated about Justice Antonin Scalia and Justice Ruth Bader Ginsburg was their friendship. When it came to their politics and their interpretation of the law they often disagreed vehemently. They could have a spirited discussion from their different sides of any topic, while enjoying dinner before going to the opera.
I have told the story of the breast cancer survivor who told me if I thought pharmaceuticals were the right way to treat cancer we didn't have to be friends.
I live in the suburbs of Washington, D.C. and my family is directly impacted when congress refuses to do their job and ensure the functioning of government does not grind to a halt because they cannot agree on things that have nothing to do with the delivery of services to the people.
I believe in curiosity. I believe in asking questions. I have been known to follow my own inner knowing when the answers to my questions did not have a significant enough reason for me to do the opposite. I also believe in hearing people out and agreeing to disagree.
So I am wondering today, what do you think, can we get back to a place where we can strongly disagree and still be friends moving forward through life in a positive way?
Continue the conversation in the facebook group Surviving is JUST the Beginning or follow me on Instagram.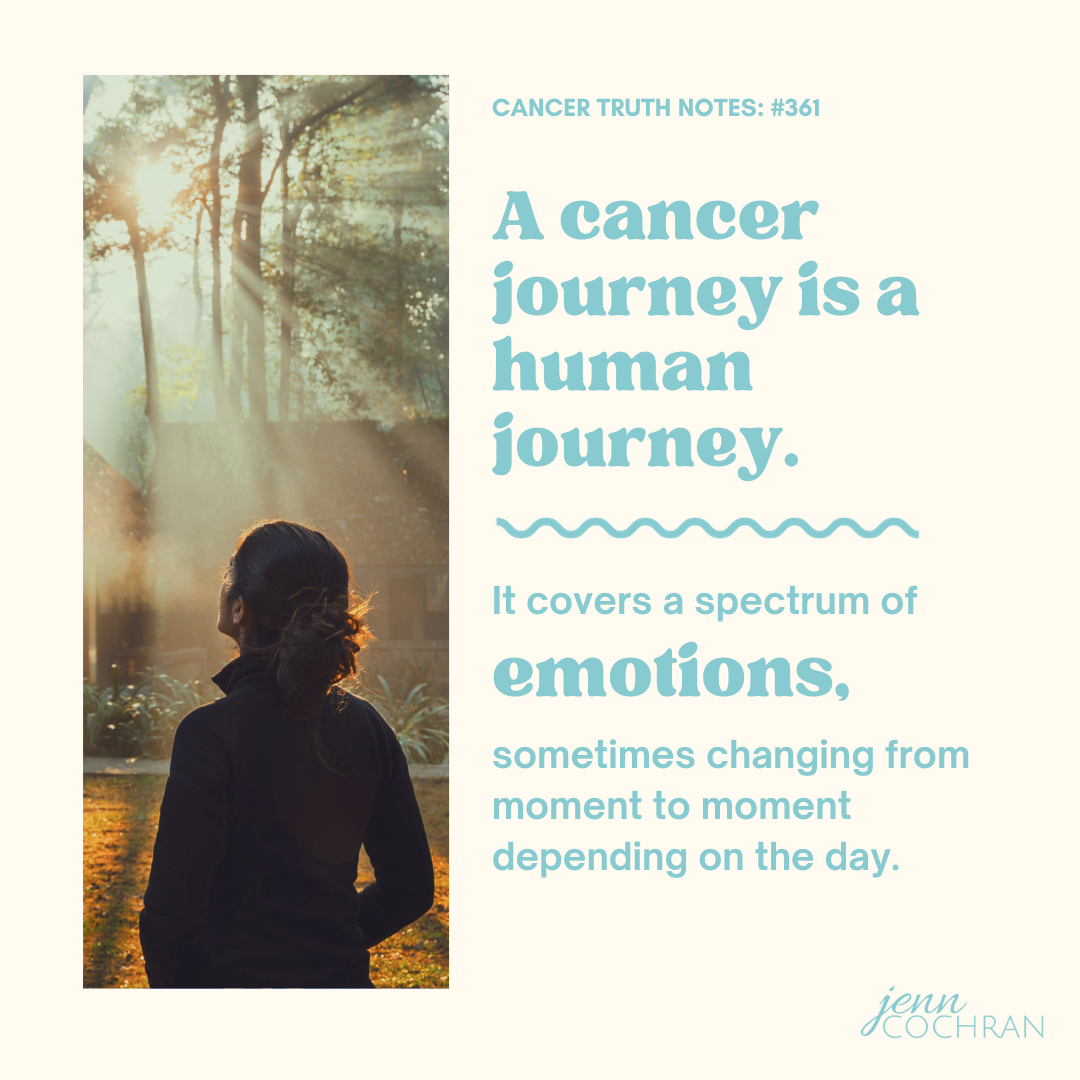 Cancer Truth Note: #361  A cancer journey is a human journey. It covers the spectrum of emotions, sometimes changing from moment to moment depending on the day. Somewhere along the way, we lost our way when it comes to giving ourselves permission to feel all the...
read more