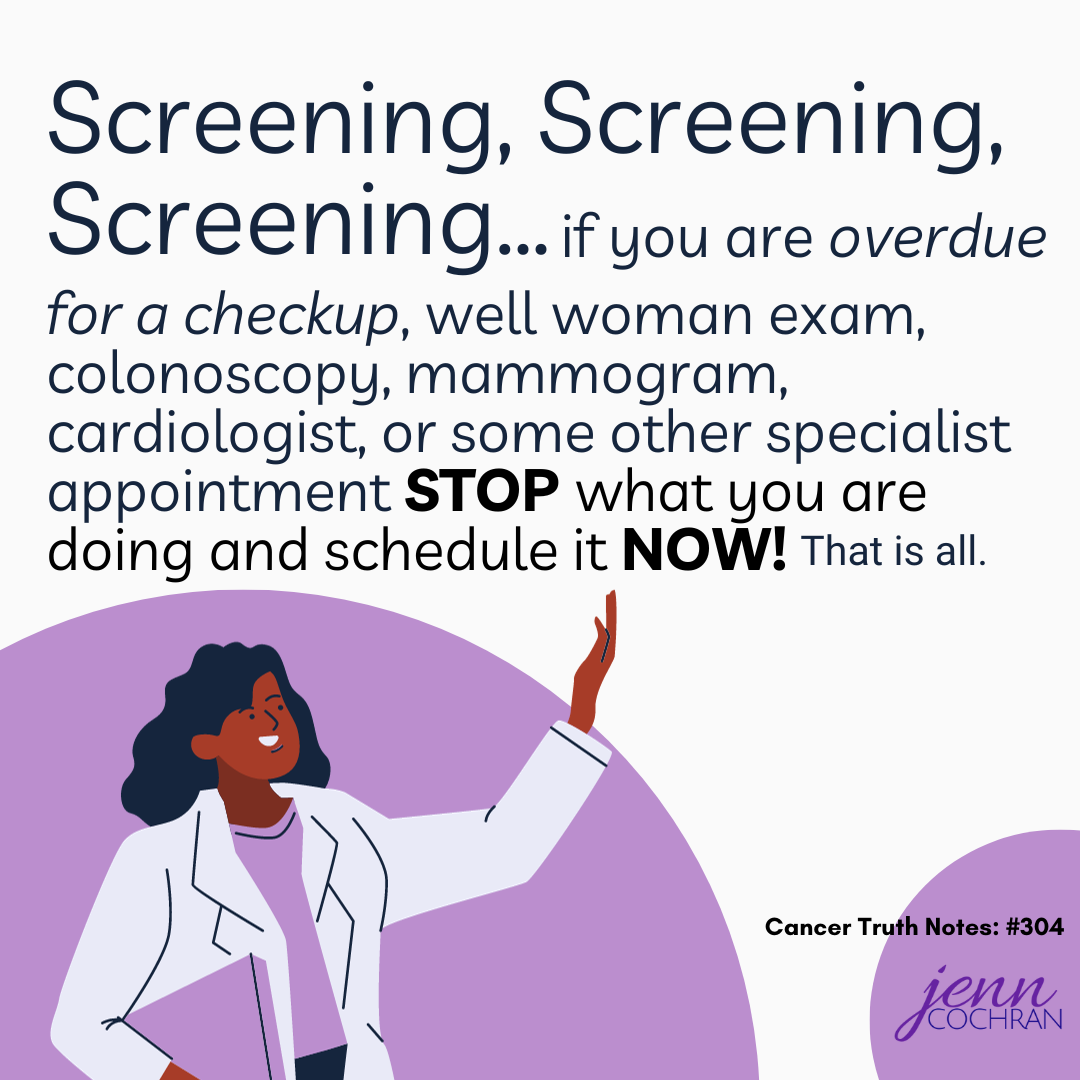 Screening, Screening, Screening… If you are overdue for a check up, well woman exam, colonoscopy, mammogram, cardiologist or some other specialist appointment, STOP what you are doing and schedule it NOW! That is all. 
I have said it before and I will say it again. Every month is cancer awareness month and heart health month and mental health wellness month. All the things, EVERY month.
Today's message is short and sweet. Make those appointments and then post in the comments what you scheduled or that you are up to date. Those posts are great too!
Continue the conversation in the facebook group Surviving is JUST the Beginning or follow me on Instagram.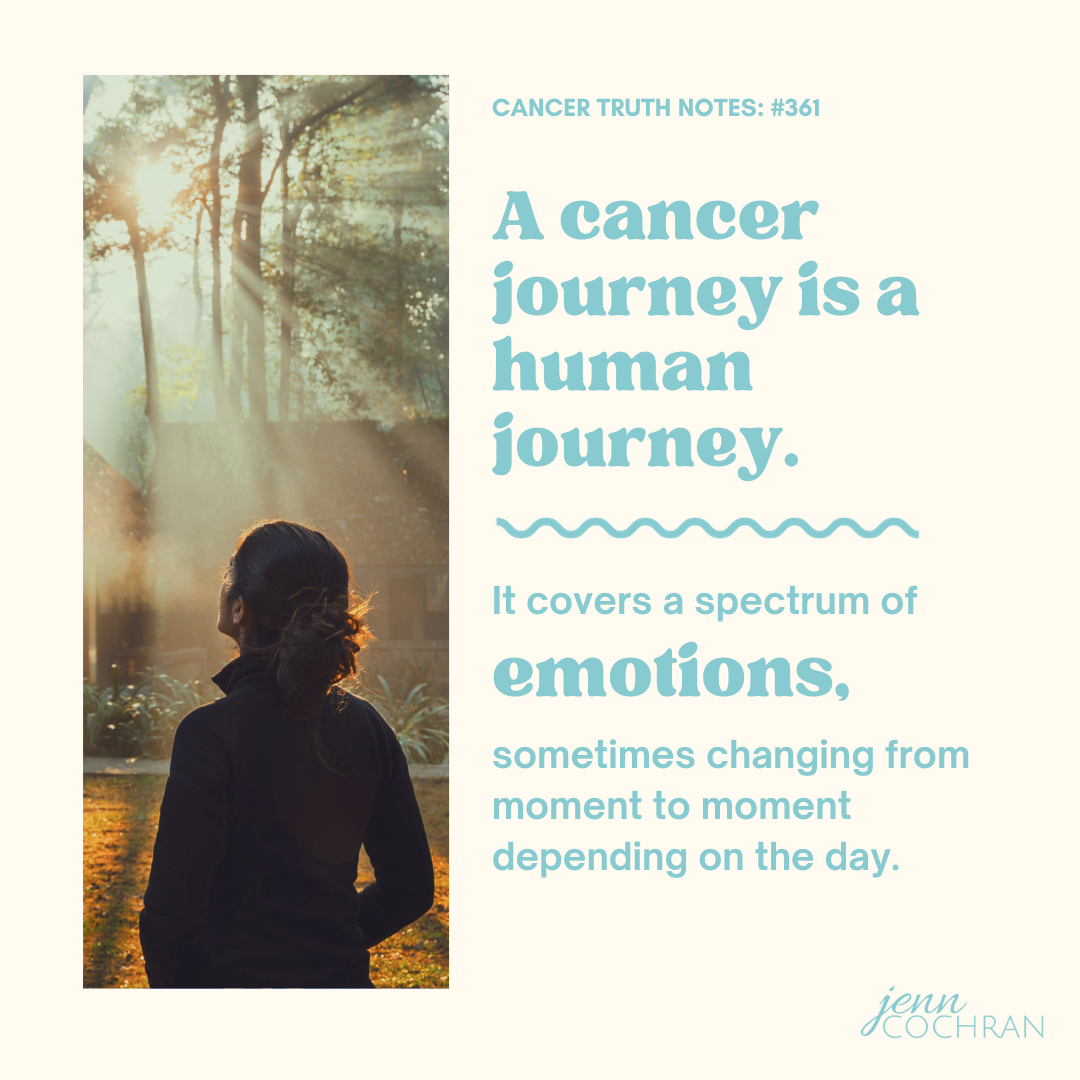 Cancer Truth Note: #361  A cancer journey is a human journey. It covers the spectrum of emotions, sometimes changing from moment to moment depending on the day. Somewhere along the way, we lost our way when it comes to giving ourselves permission to feel all the...
read more