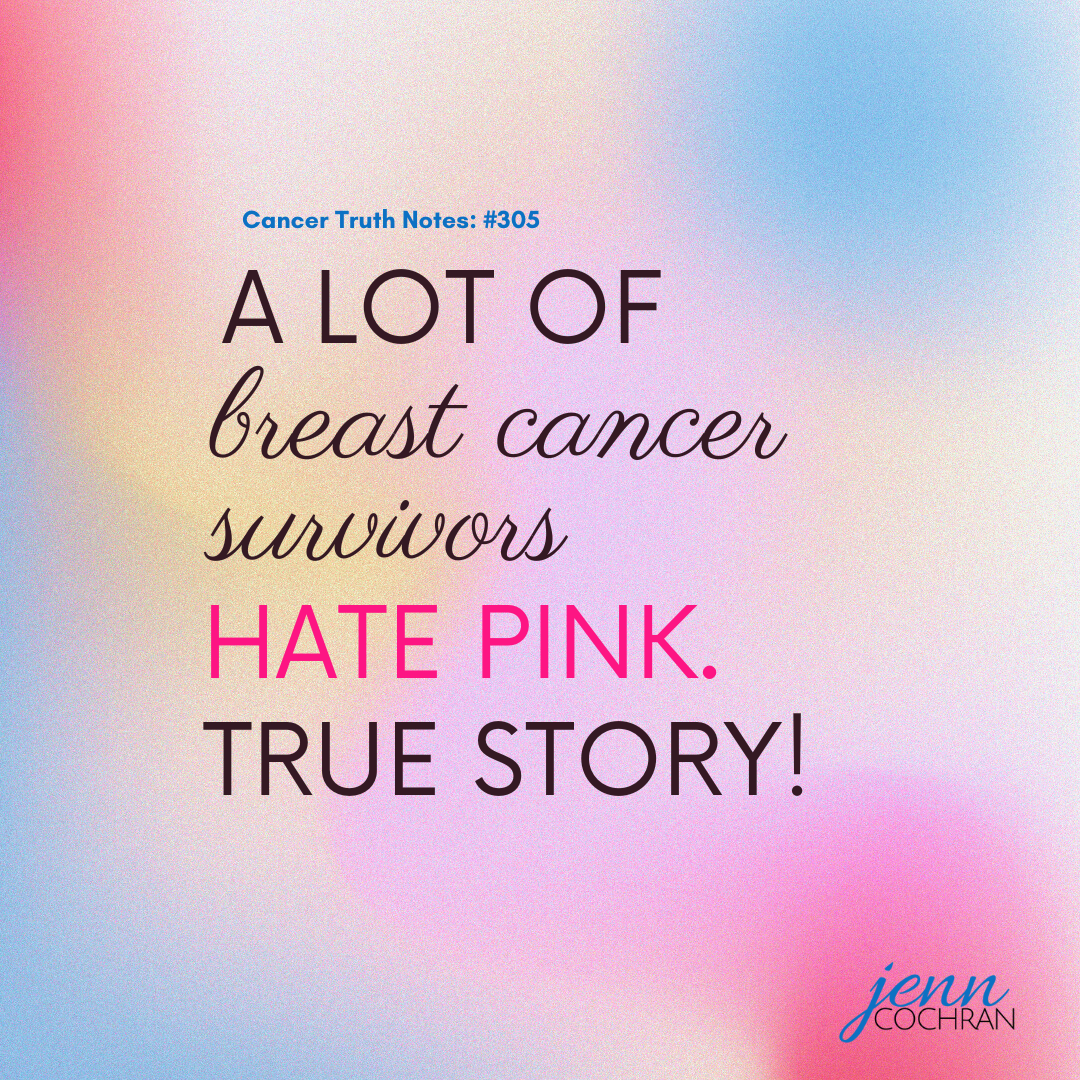 A LOT of breast cancer survivors HATE pink! True story.
I have never been a big fan of pink, I am more of an autumn it just isn't my color.
A couple of years ago I was moderating a panel of breast cancer survivors from the U.S., Canada, and England for an October breast cancer awareness series as part of the Unspoken Cancer Truths podcast (Episodes 36 to 39 https://fitnessdesignsolutions.com/podcast).
I was a little surprised when Charlotte exclaimed "I hate PINK." Then everyone else joined her in the sentiment.
While I appreciate all the fundraising and the spotlight on the various challenges breast cancer survivors face throughout their journey during the month of October, for many survivors all the pink events are challenging. Some even do their best to avoid all things pink during October.
And that's ok.
Does this surprise you or were you like yup, Hate it?
Continue the conversation in the facebook group Surviving is JUST the Beginning or follow me on Instagram.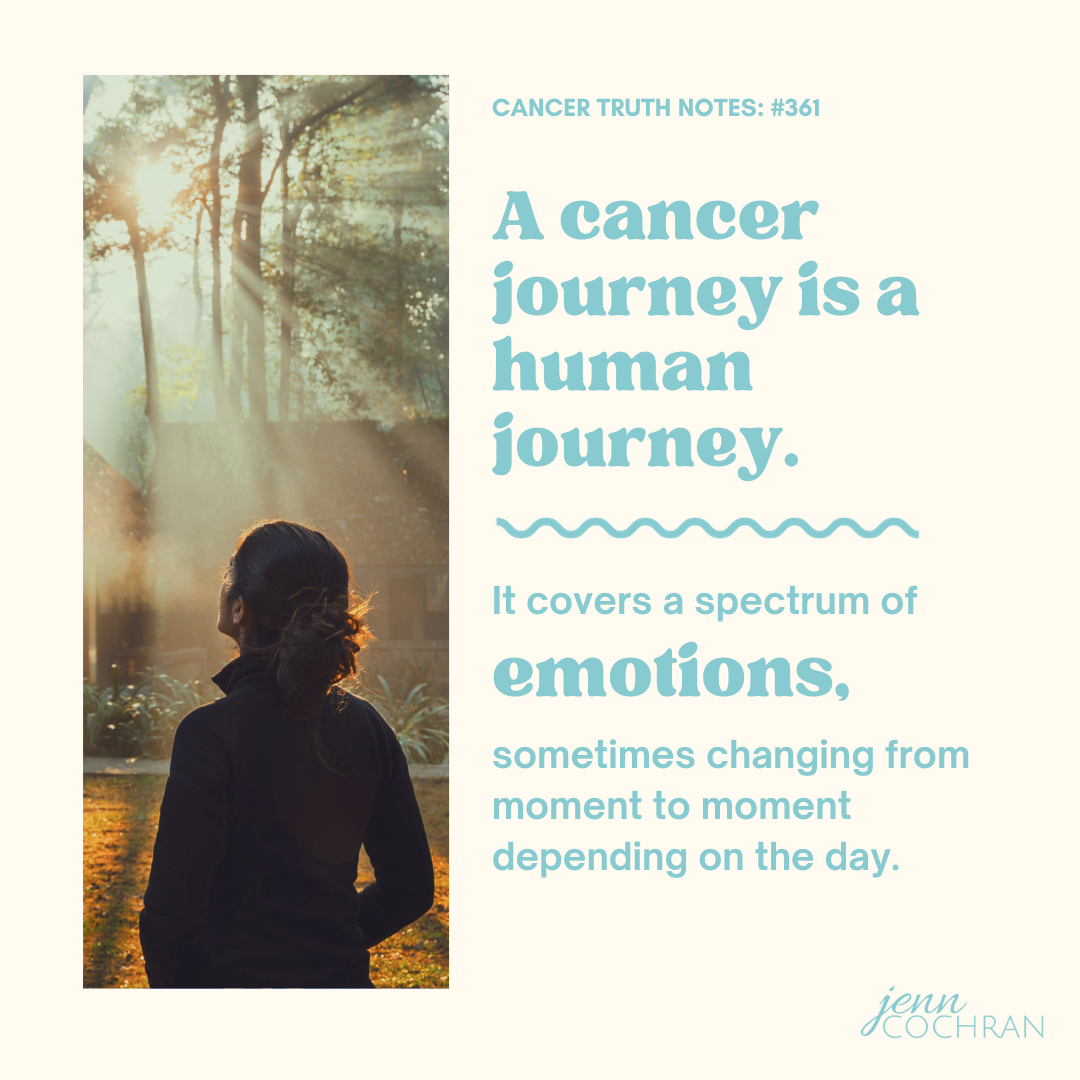 Cancer Truth Note: #361  A cancer journey is a human journey. It covers the spectrum of emotions, sometimes changing from moment to moment depending on the day. Somewhere along the way, we lost our way when it comes to giving ourselves permission to feel all the...
read more