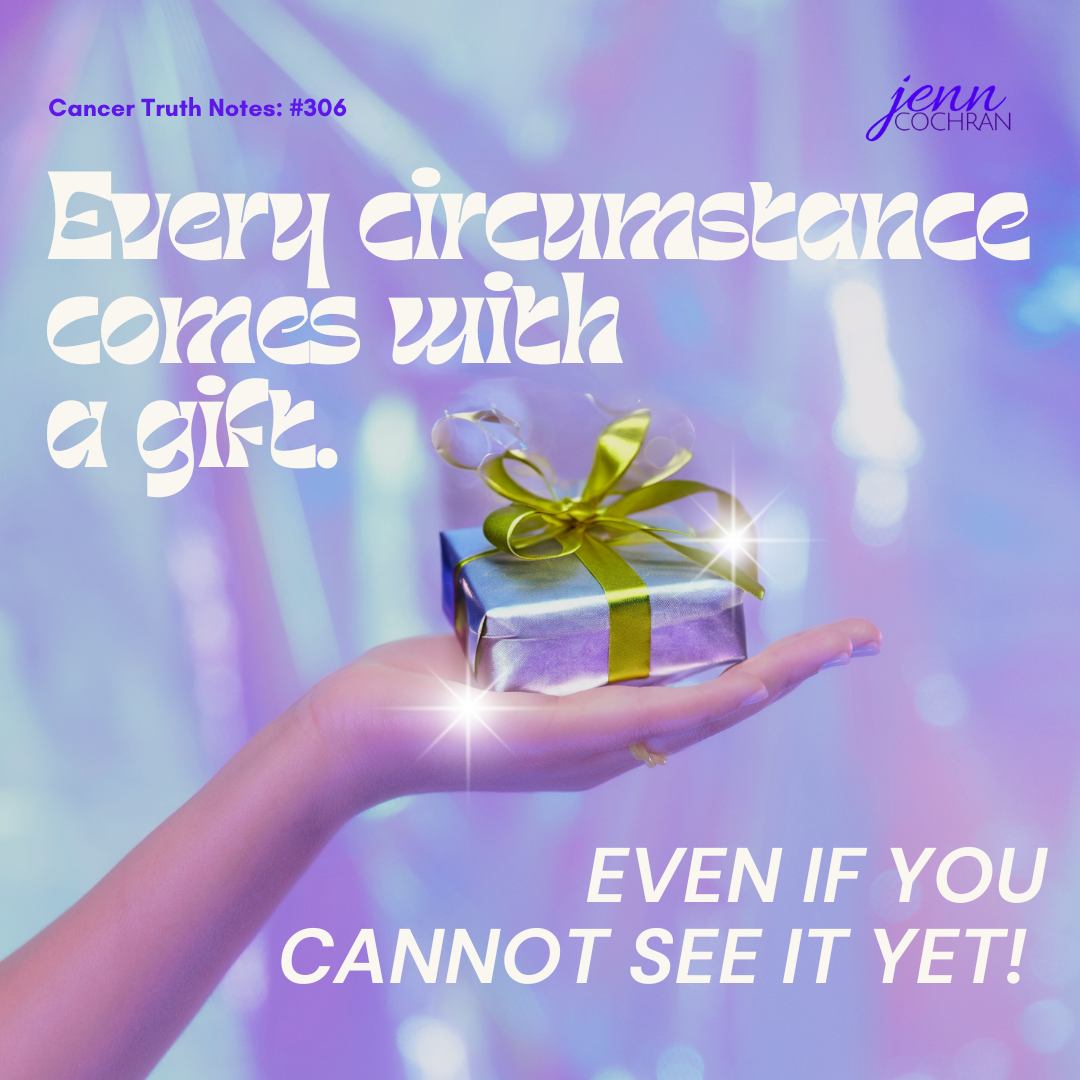 Every circumstance comes with a gift. Even if you cannot see it yet! 
Truly every circumstance. Some may take years to see the gift in them. If you look, the gifts are usually there.
In my case a number of great things came out of my cancer diagnosis, treatment, and survivorship. My husband and I got married mid-treatment, the screening echocardiograms identified a non cancer related leaky valve I could feel the impact of but had never been diagnosed with, and my experience informed the work I was already doing with breast cancer survivors in a significant way.
Don't get me wrong there are challenging days and it is not all roses, like the rest of life. If we are able to find the nuggets of positivity in the challenges science tells us there is a well being benefit in that.
What gifts can you identify today? Big or small they all add up!
Continue the conversation in the facebook group Surviving is JUST the Beginning or follow me on Instagram.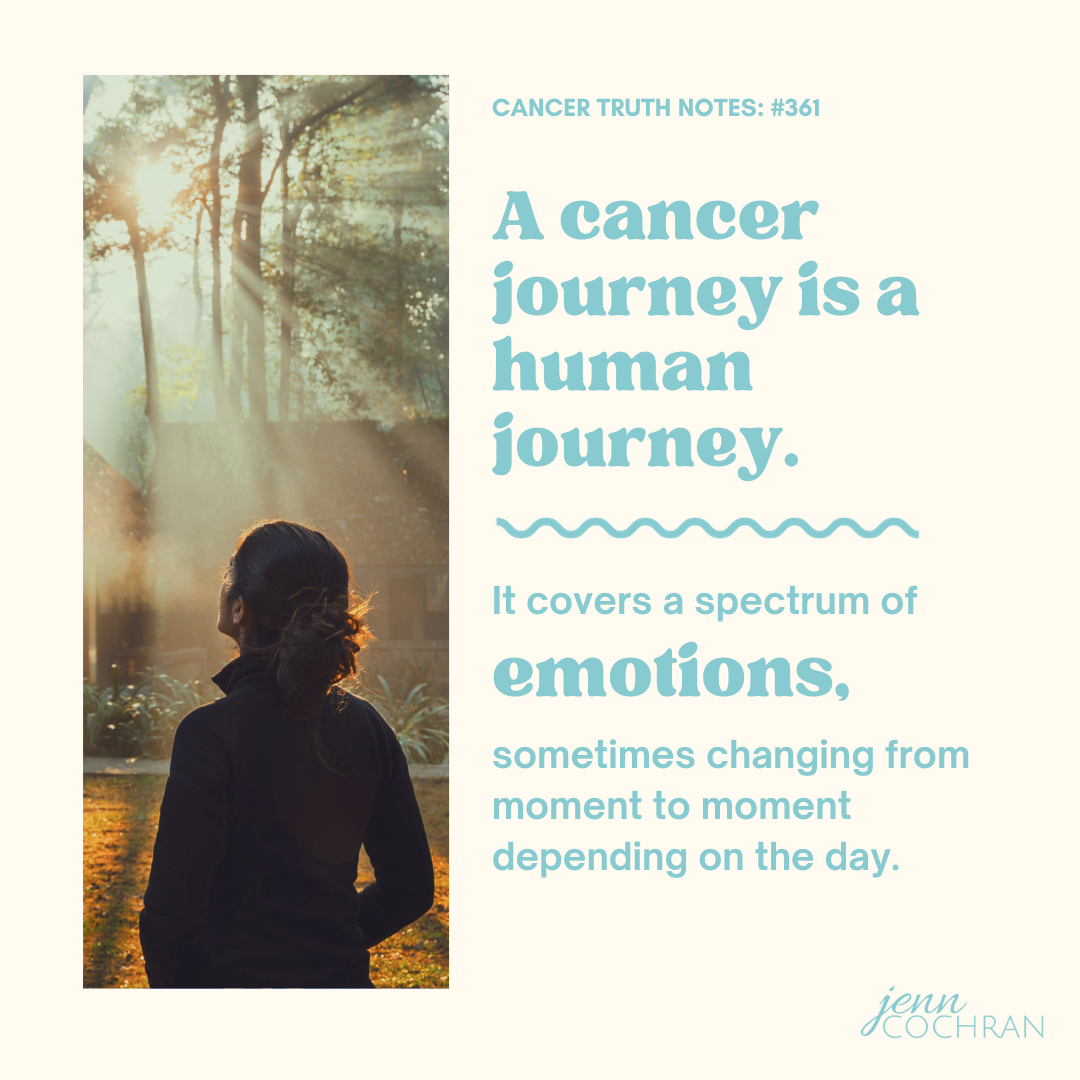 Cancer Truth Note: #361  A cancer journey is a human journey. It covers the spectrum of emotions, sometimes changing from moment to moment depending on the day. Somewhere along the way, we lost our way when it comes to giving ourselves permission to feel all the...
read more