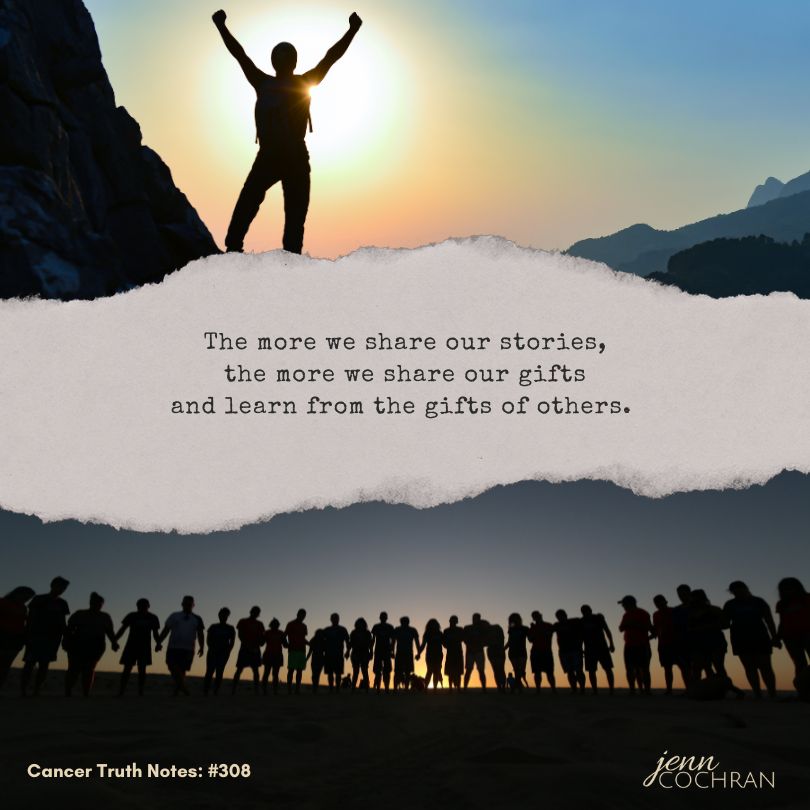 The more we share our stories, the more we share our gifts and learn from the gifts of others.  
 In cancer truth #307 I mentioned the invisible gifts that we all have. Those things we walk around doing with little effort, where someone else says,  "Oh my goodness how do you do that?!?" Everyone has things they excel at and things they should just hire someone else to do!
The more we share the story of our cancer journey the more we can share how our gifts helped us and learn from how others used their different gifts to help them. By sharing stories and comparing notes we learn new strategies and maybe even more about our own gifts through the eyes of someone else.
Have you shared your story? Have you recognized the gifts of others through their story?
Continue the conversation in the facebook group Surviving is JUST the Beginning or follow me on Instagram.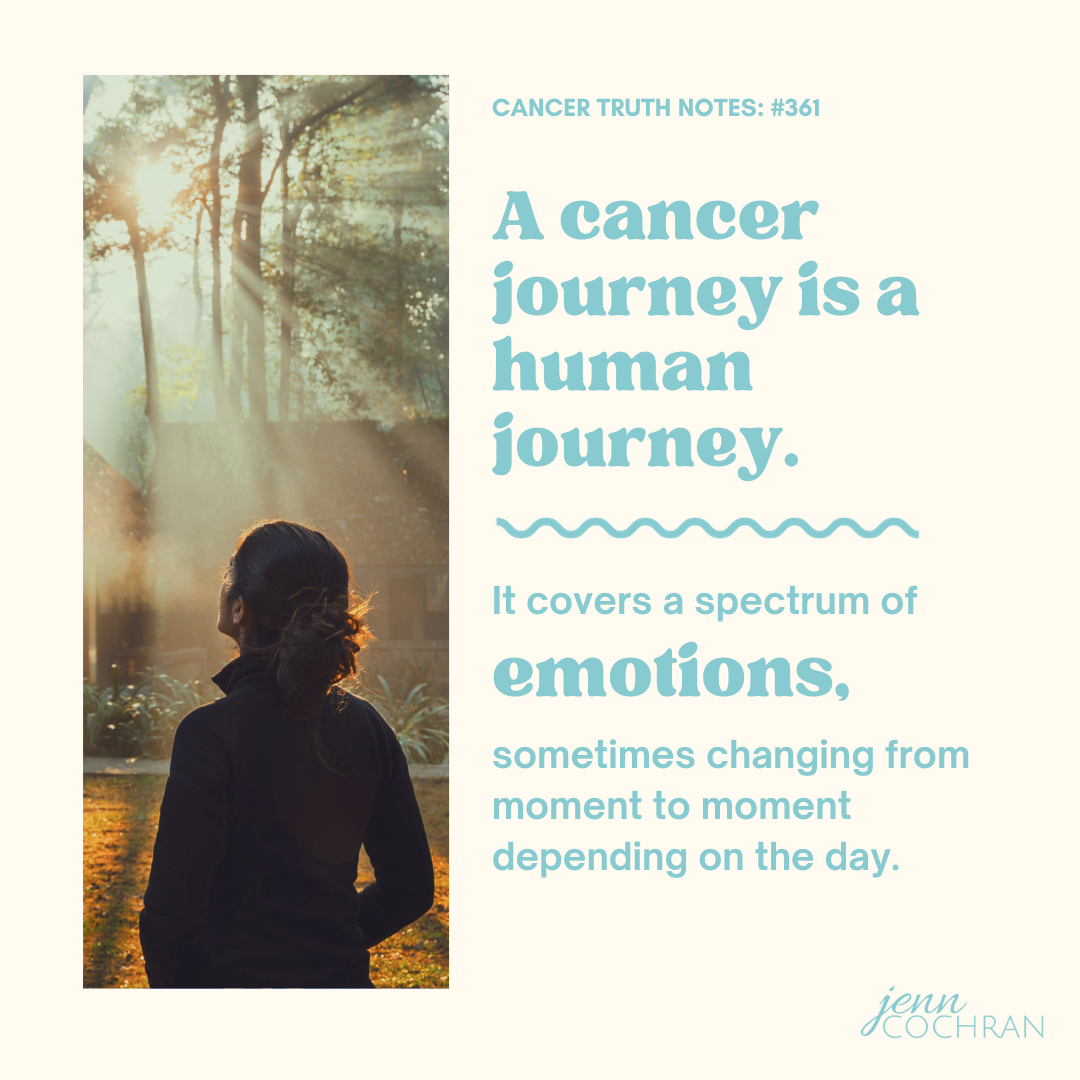 Cancer Truth Note: #361  A cancer journey is a human journey. It covers the spectrum of emotions, sometimes changing from moment to moment depending on the day. Somewhere along the way, we lost our way when it comes to giving ourselves permission to feel all the...
read more