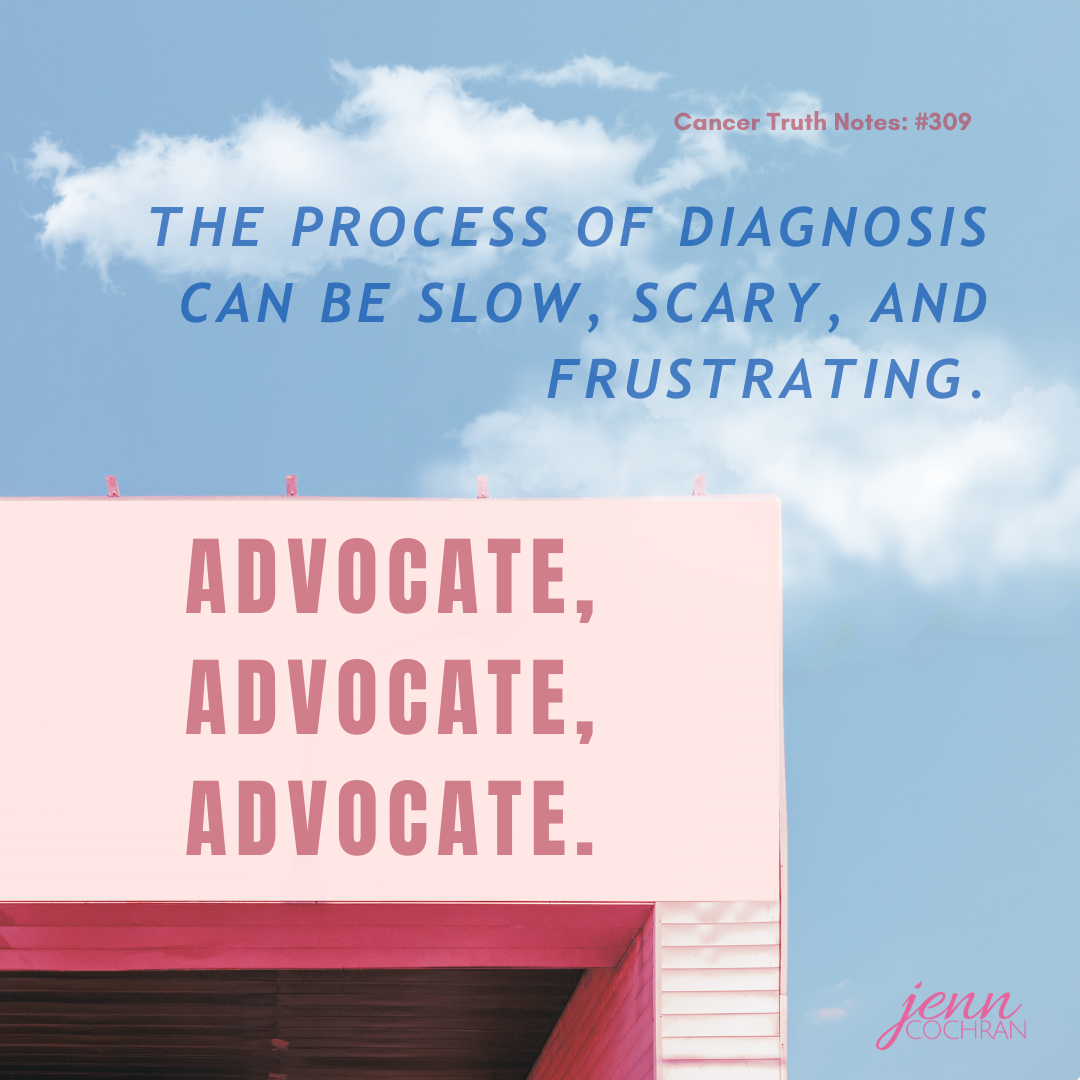 The process of diagnosis can be slow, scary, and frustrating. ADVOCATE, ADVOCATE, ADVOCATE.
Diagnosis is a difficult time. A process that leaves you waiting for appointments and the actual definitive diagnosis is possibly the most frustrating part.
It is important to advocate for yourself, but also those who come after you. Schedulers are great at what they are great at. They are not generally compassionate about the reasons behind the procedures they are scheduling and if they are, their job is to schedule people in open spots, not to apologize if that means the patient is waiting weeks.
You may not be able to directly influence the scheduler, you may be able to appeal to the other parts of your medical team to move the process along. It is always ok after the fact, when you have processed how the process impacted you to discuss that with your team. If you got sent back for more imaging following a mammogram and it was to confirm that there was really no change from the last one, but the same cysts, dense tissue, whatever is still there, perhaps that could have been communicated up front. While something different could be uncovered during the additional screening, the expectation is that everything is ok and they are confirming that.
A patient's mental health knowing the expectation is verification everything is ok is much better than the patient that waits a month for more imaging with no information about why the imaging is needed. While they want to insure patients come back for the additional screenings, reducing the fear and anxiety leading up to the appointment is better for the patient over all. It is ok to voice those concerns and ask for the process to be handled in a more patient centered way.
Have you had a challenging situation during diagnosis of any condition? Would more information have been better or worse?
Continue the conversation in the facebook group Surviving is JUST the Beginning or follow me on Instagram.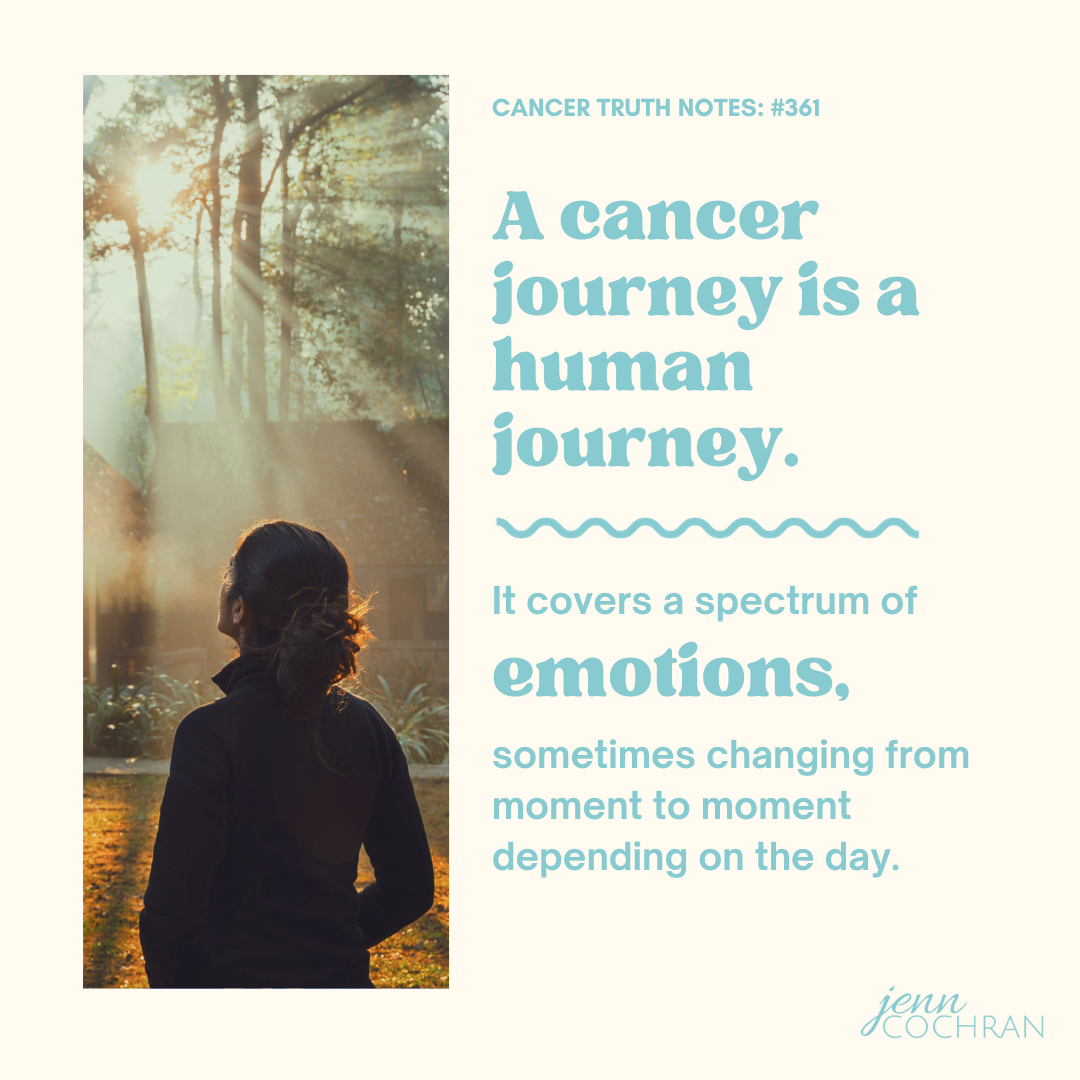 Cancer Truth Note: #361  A cancer journey is a human journey. It covers the spectrum of emotions, sometimes changing from moment to moment depending on the day. Somewhere along the way, we lost our way when it comes to giving ourselves permission to feel all the...
read more