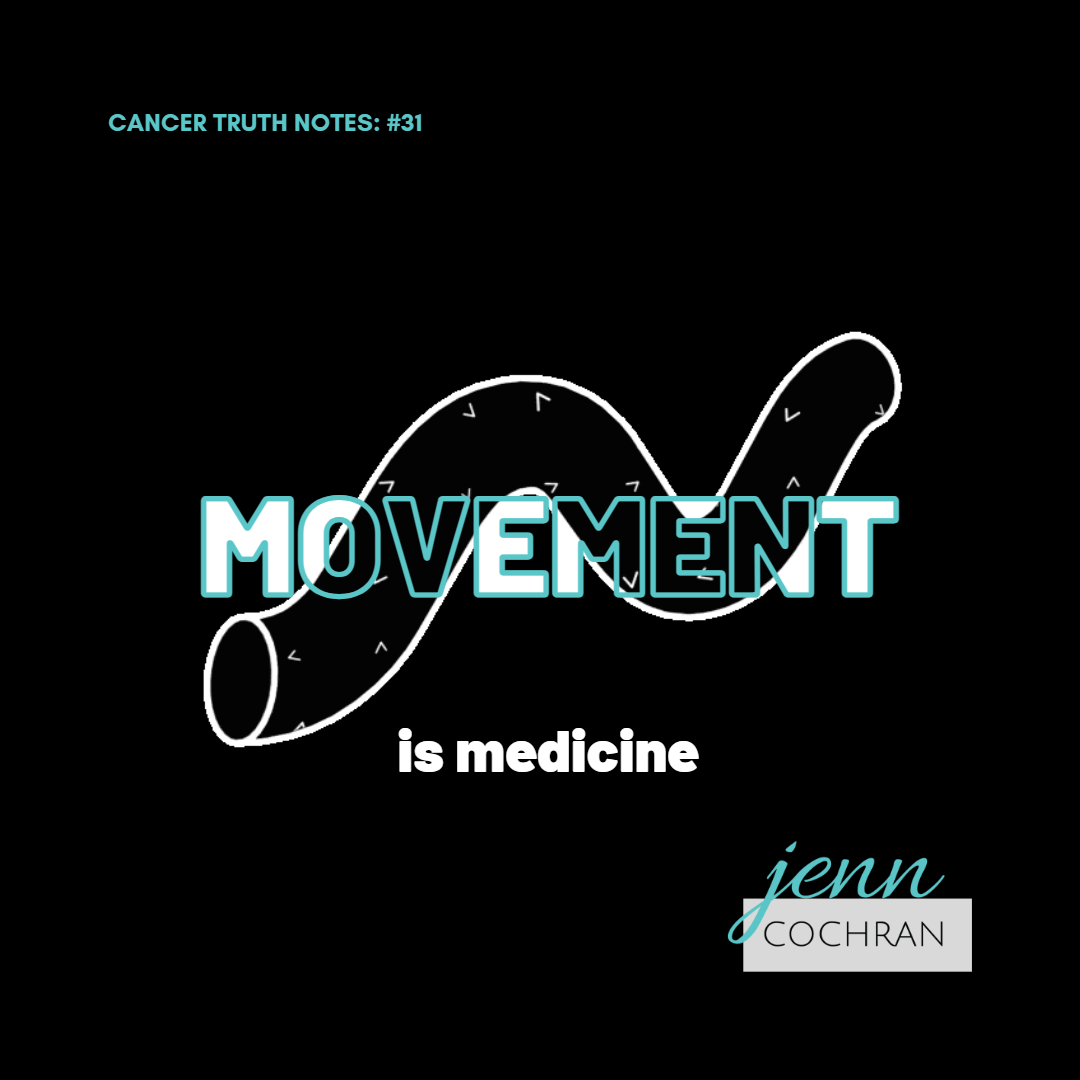 Movement is medicine.
This has been the slogan for the Arthritis Foundation for decades. It is true in cancer survivorship and aging as well. The more we move our body in all different directions every day, the better we can feel. One of the things I love about Pilates is that we move the whole body both in pieces and part and as a whole. How can you move today? Drop your ideas or what you did in the comments!
Continue the conversation in the facebook group Surviving is JUST the Beginning or follow me on Instagram.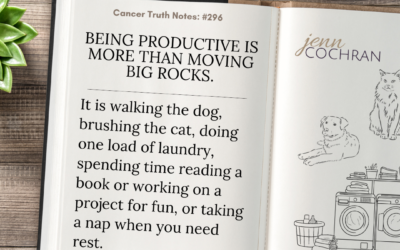 Cancer Truth Note: #296 Being productive is more than moving the big rocks. It is walking the dog, brushing the cat, doing one load of laundry, spending time reading a book or working on a project for fun, or taking a nap when you need rest. A cancer diagnosis often...
read more