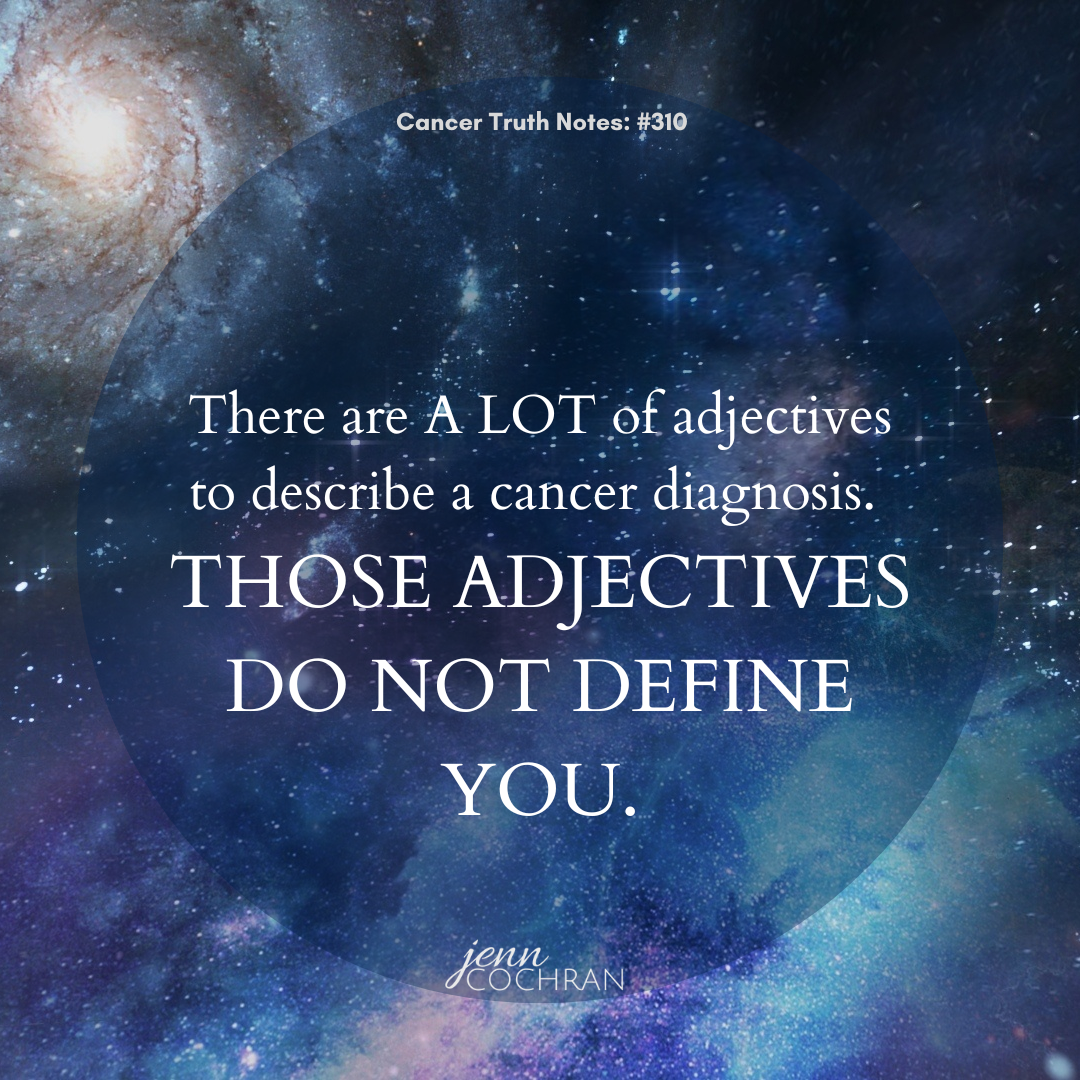 There are A LOT of adjectives to describe a cancer diagnosis! Those adjectives do not define you.
No one thinks a cancer diagnosis is great. Usually there are a lot of emotionally charged feelings about the word cancer.
The challenge comes when people have trouble disconnecting their feelings and beliefs about cancer from the people with the diagnosis.
Remember people are weird and say silly things.
Your diagnosis does not define you AND cancer is not your fault. So shake off the weird questions people ask that implies that it is and know you get to choose the words that describe you.
Drop some in the comments!
Continue the conversation in the facebook group Surviving is JUST the Beginning or follow me on Instagram.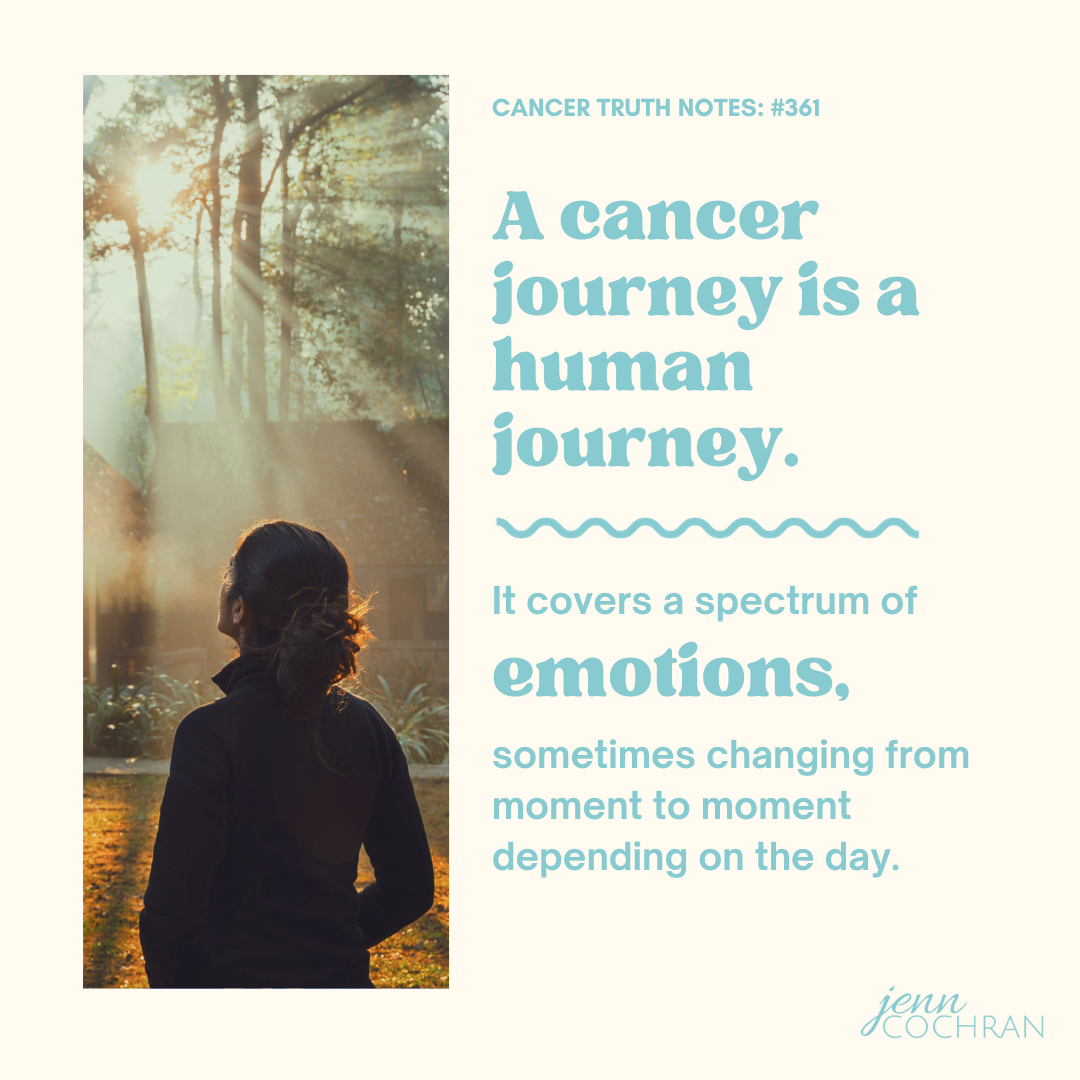 Cancer Truth Note: #361  A cancer journey is a human journey. It covers the spectrum of emotions, sometimes changing from moment to moment depending on the day. Somewhere along the way, we lost our way when it comes to giving ourselves permission to feel all the...
read more