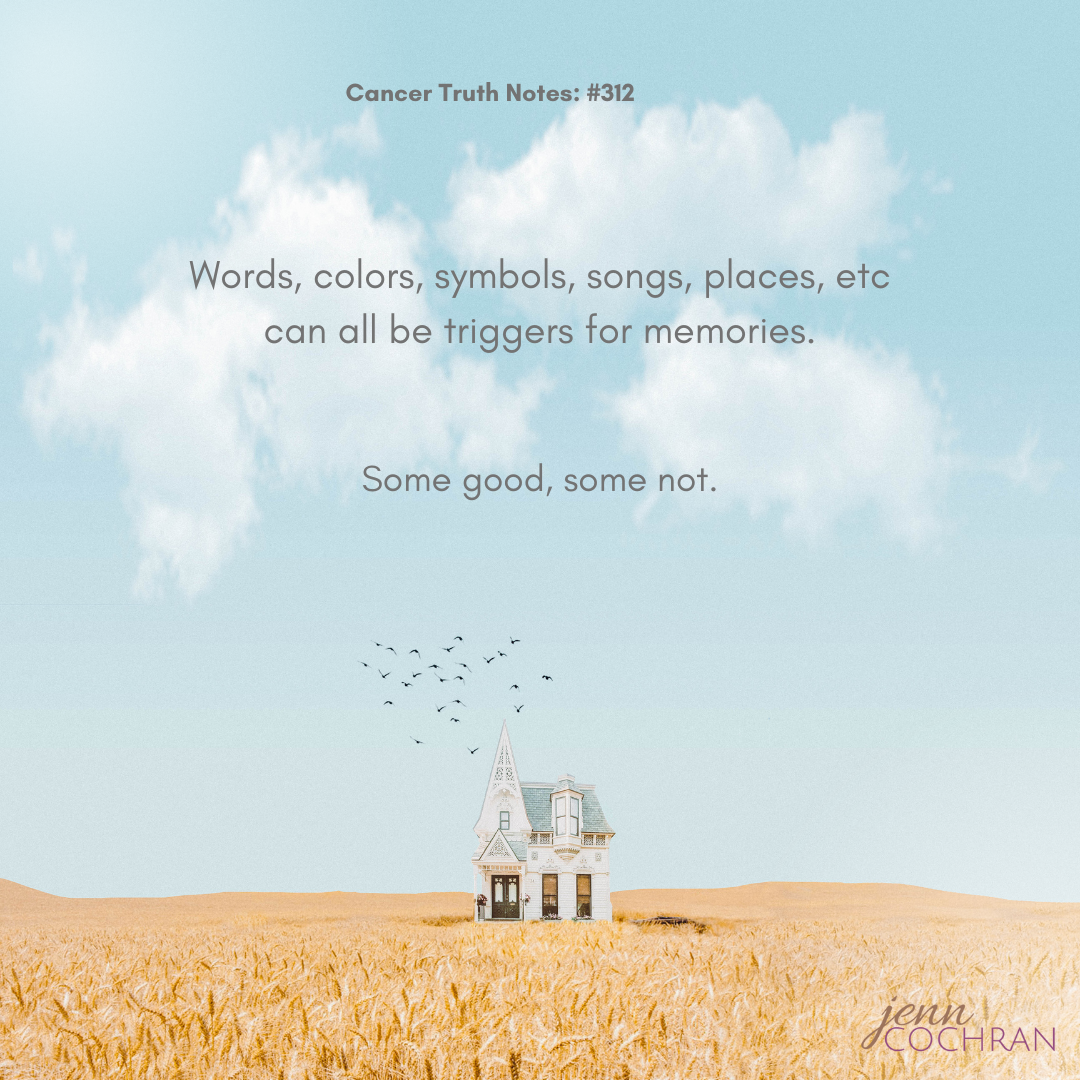 Words, colors, symbols, songs, places, etc can all be triggers for memories. Some good, some not.
I mentioned recently that breast cancer survivors may be triggered by the color pink. I had a professor recently who was raised in a communist country. It was written in the instructions for presentations in her course that the color red was not to be used. She would actually deduct points if red appeared anywhere in the presentation. I wear a fair amount of red. I was very careful to never wear anything red to class. Triggers are real for people.
The challenge is that triggers are also unique to each of us. For that reason we could accidentally trip over someone's triggers. If someone responds in a way that seems out of alignment with a situation, they may have been triggered by something. The best we can do is be kind to one another. You never know how someone else is experiencing a situation.
Have you noticed any new triggers since your cancer diagnosis or the diagnosis of a loved one?
Continue the conversation in the facebook group Surviving is JUST the Beginning or follow me on Instagram.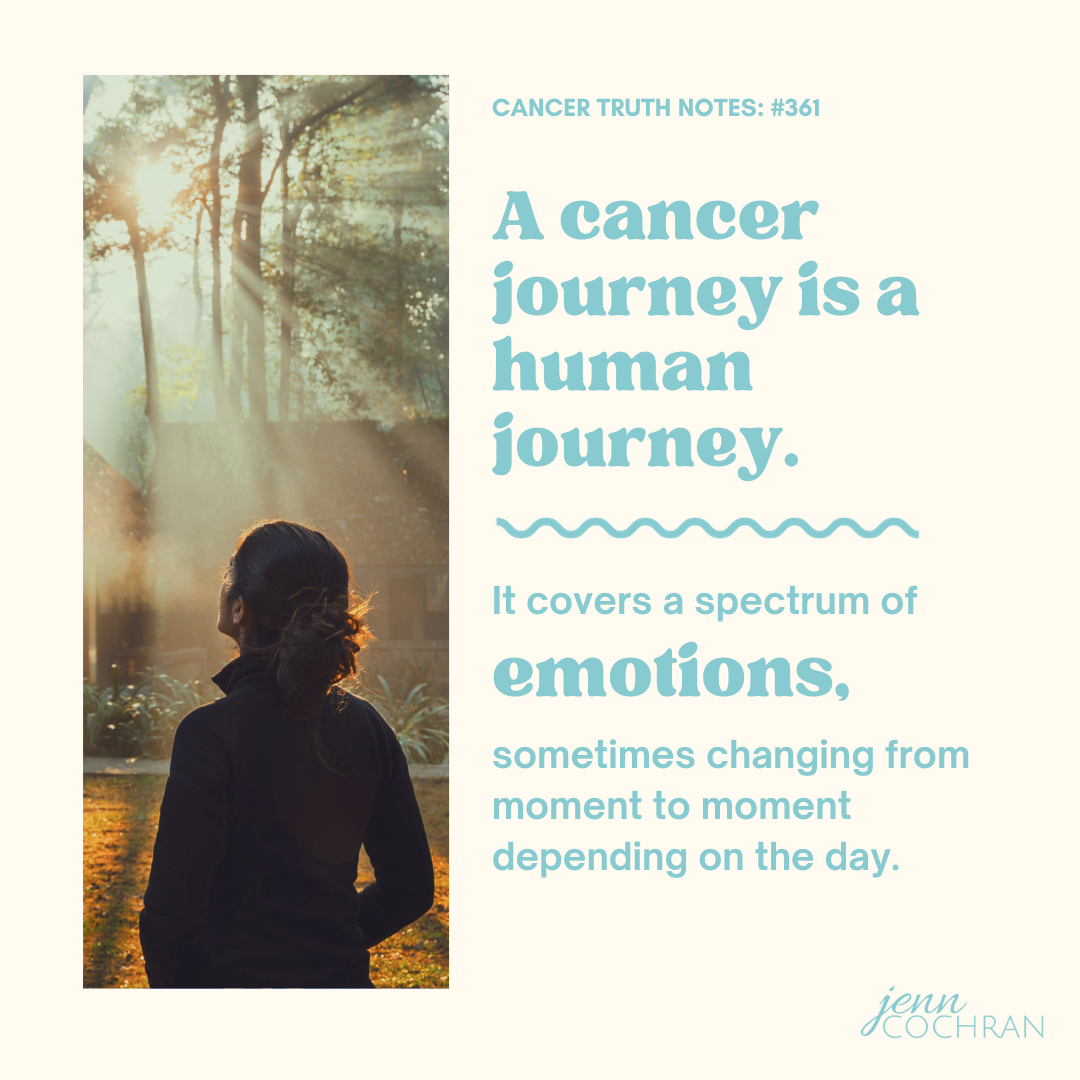 Cancer Truth Note: #361  A cancer journey is a human journey. It covers the spectrum of emotions, sometimes changing from moment to moment depending on the day. Somewhere along the way, we lost our way when it comes to giving ourselves permission to feel all the...
read more