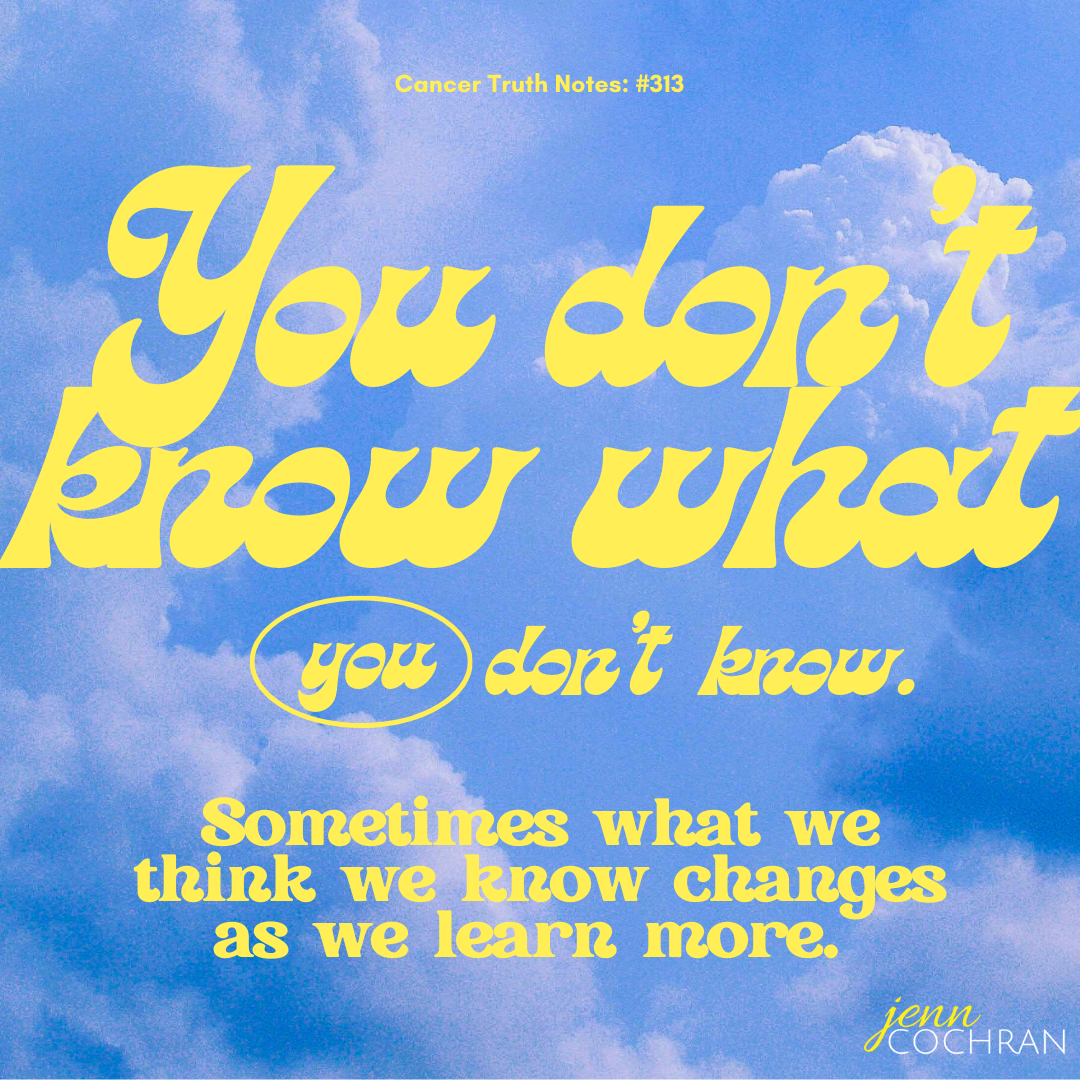 You don't know what you don't know. Sometimes what we think we know changes as we learn more.
This is even more true as it relates to cancer. Treatments are constantly improving. How we stage cancers and the treatment recommendations can also shift. I have a friend who was 8 years ahead of me in diagnosis. We essentially had a similar diagnosis. Yet at the time of her diagnosis the treatment approach was a bit more aggressive. What was required for her was a possible recommendation for me. 
We learn and things change.
More scary is that we really can't know all the things. We know what we know. But in the wide world of things to know the possibilities are endless.
Ask questions, be curious, and release the need to know all the things.
Have you learned a new thing recently that fell in the category of you don't know what you don't know?
Continue the conversation in the facebook group Surviving is JUST the Beginning or follow me on Instagram.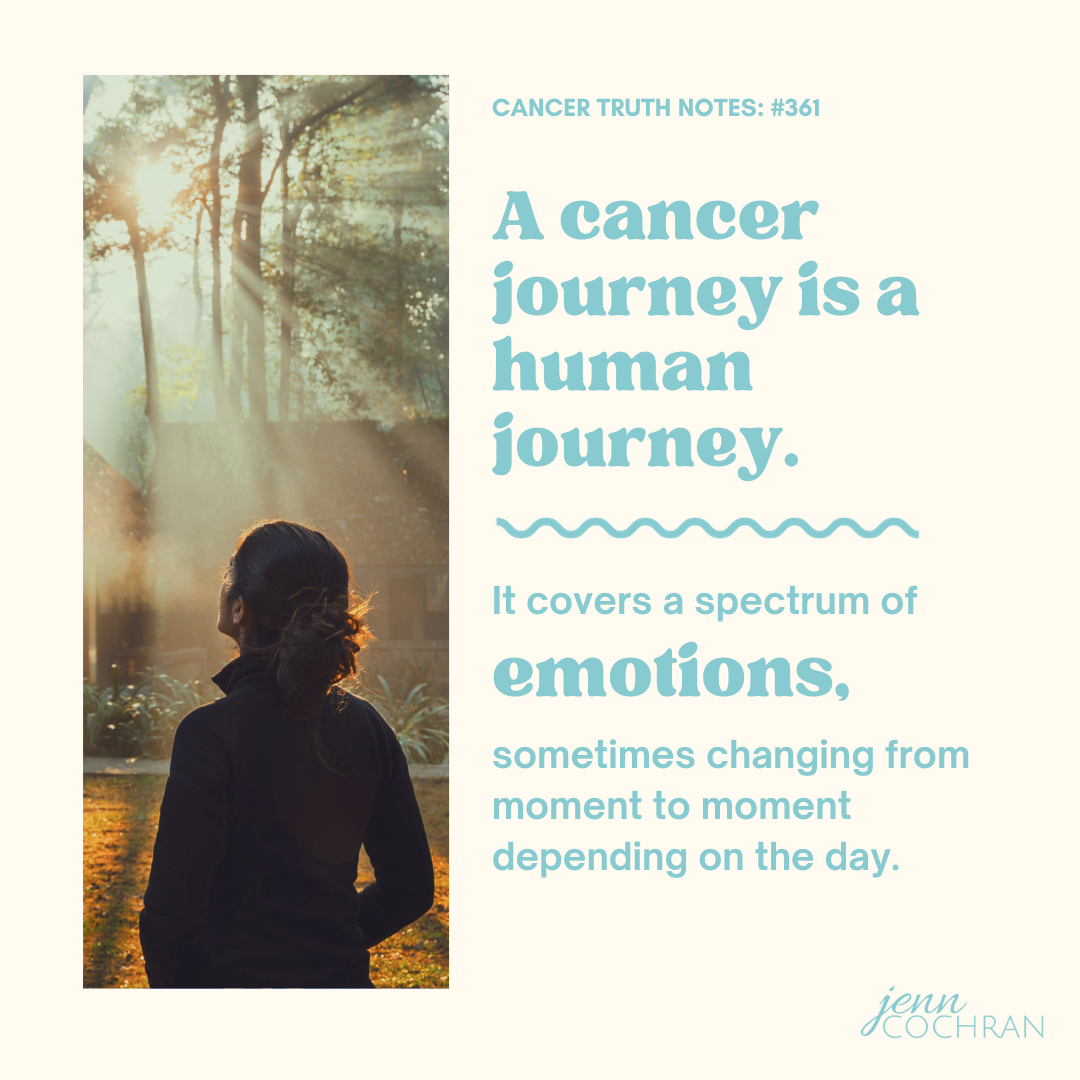 Cancer Truth Note: #361  A cancer journey is a human journey. It covers the spectrum of emotions, sometimes changing from moment to moment depending on the day. Somewhere along the way, we lost our way when it comes to giving ourselves permission to feel all the...
read more