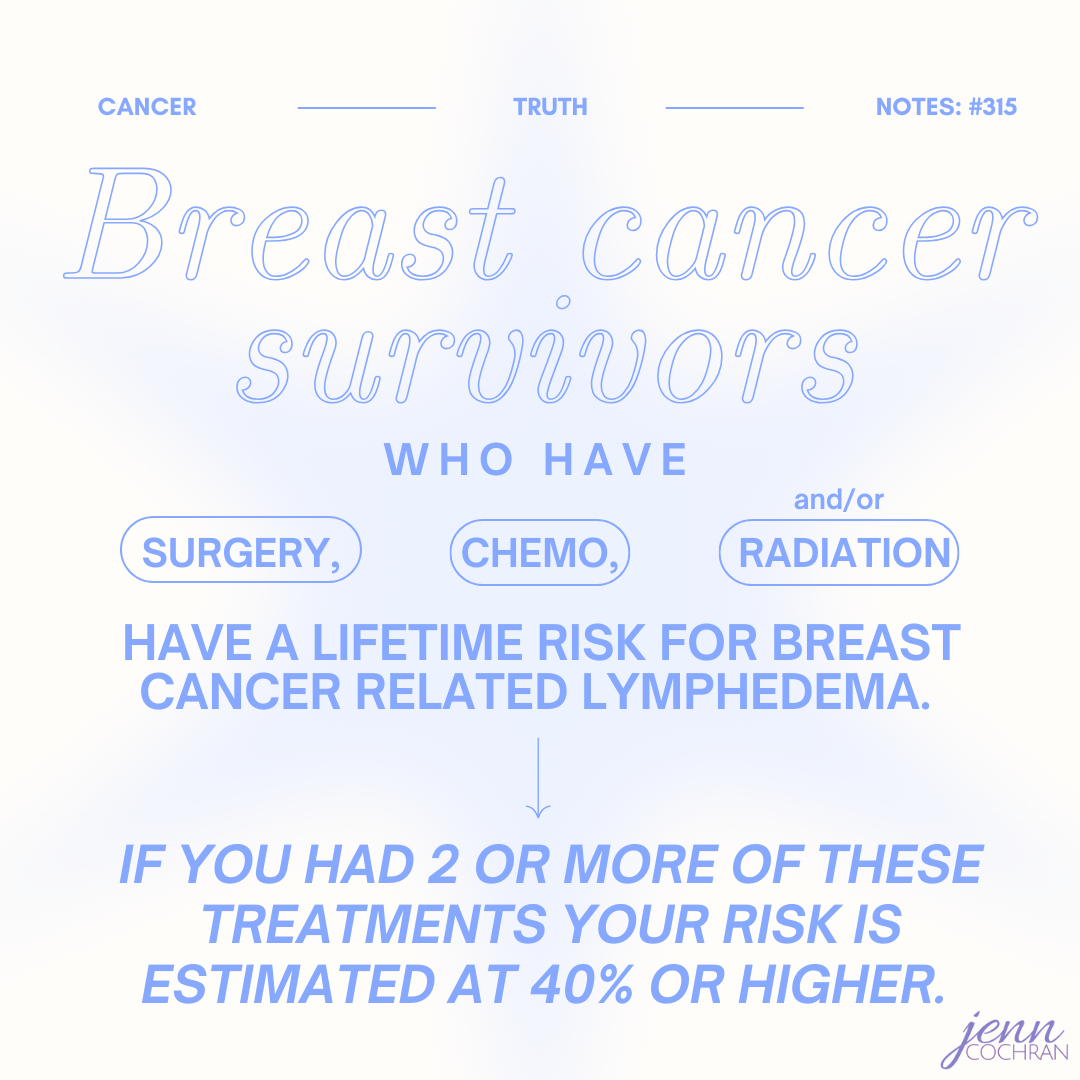 Breast cancer survivors who have surgery, chemo, and/or radiation have a lifetime risk for breast cancer related lymphedema. If you had 2 or more of these treatments your risk is estimated at 40% or higher.  
These comments today look a lot like yesterdays!  That is on purpose. 
I am often asked, "What do I do if I have never been screened?" It is never too late to get screened for lymphedema. If you have heaviness or aching in your affected limb or torso without visible swelling that could be a sign of a low grade lymphedema. Ask for a referral to a certified lymphedema therapist. They are the best resource to educate you on the risks and the steps you can take to reduce those risks.
I recently added a section on the Fitness Design Solutions website titled Lymphedema containing videos and resources where you can learn more.
Have you heard of lymphedema? Have you been screened or gotten baseline measurements?
Continue the conversation in the facebook group Surviving is JUST the Beginning or follow me on Instagram.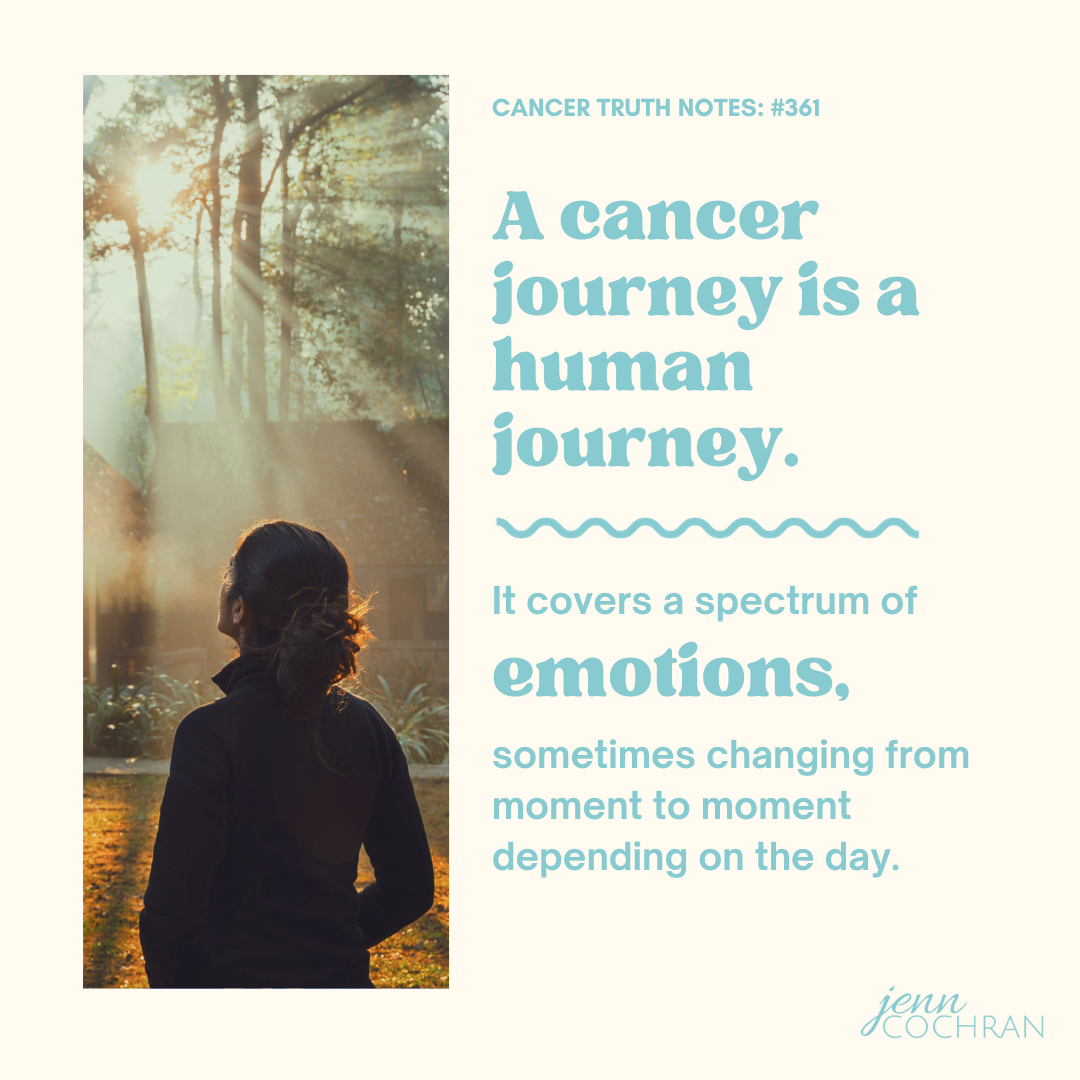 Cancer Truth Note: #361  A cancer journey is a human journey. It covers the spectrum of emotions, sometimes changing from moment to moment depending on the day. Somewhere along the way, we lost our way when it comes to giving ourselves permission to feel all the...
read more