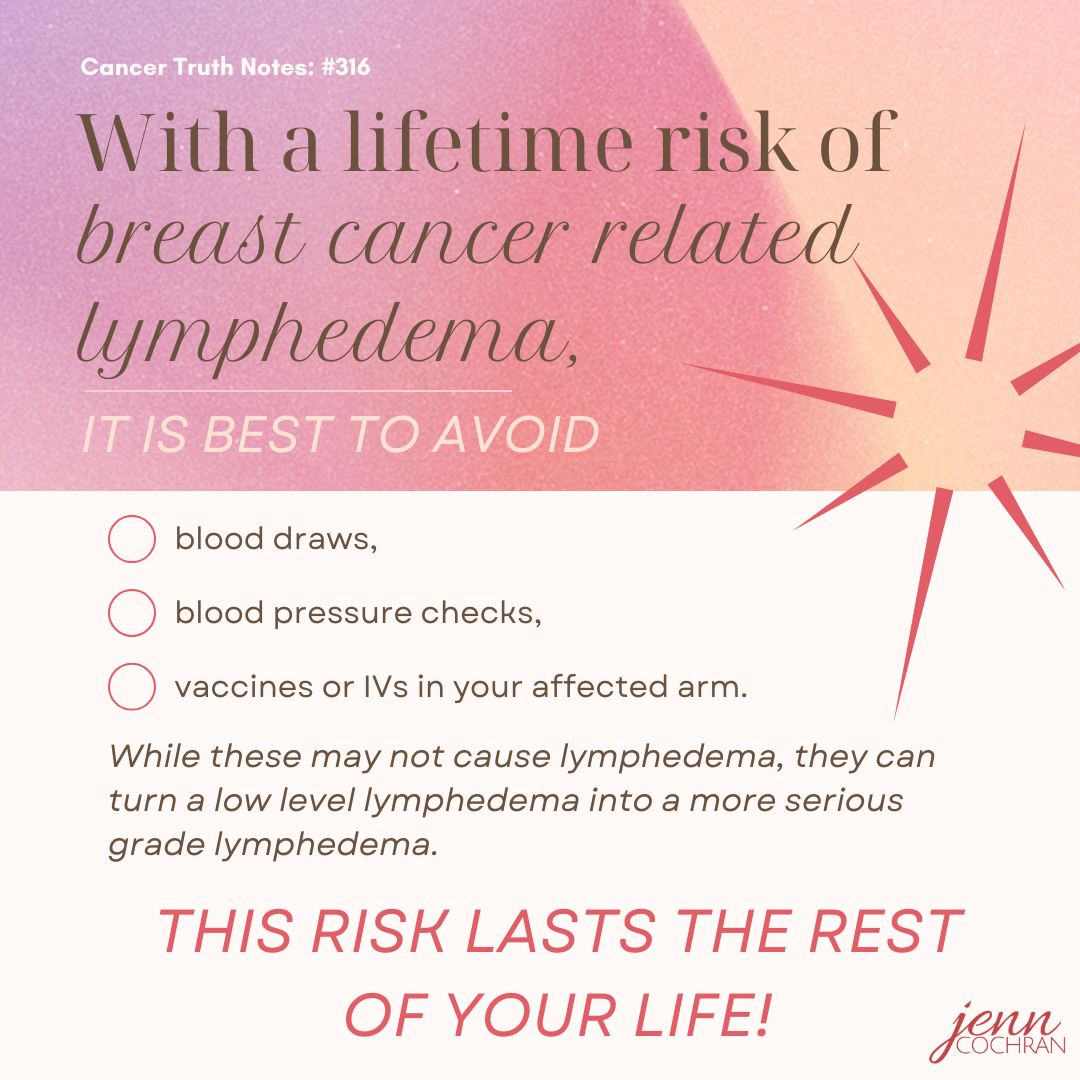 With a lifetime risk for breast cancer related lymphedema, it is best to avoid blood draws, blood pressure checks, vaccines or IVs in your affected arm. While these may not cause lymphedema, they can turn a low level lymphedema into a more serious grade lymphedema. This risk lasts for the rest of your life!   
 This is another area there is a lot of confusion especially among healthcare professionals. The facts here are simple. The risk for Breast Cancer Related Lymphedema (BCRL) NEVER goes down. NEVER.
I know people 10 and 20 years post treatment that developed serious cases of lymphedema. Both have said no one told me I shouldn't allow these things. I just didn't know. 
While it is true that a blood pressure check will not create lymphedema, it will worsen a subclinical or mild lymphedema that you may not know that you have. I have been talking with my doctors and nurses and recently my pharmacist about the importance of placing vaccines in areas that are not at risk for lymphedema. Especially since vaccines impact your lymphatic system directly.
It was great when I was getting my COVID booster and Flu shot a couple weeks ago, the pharmacist commented that someone had asked her and she wasn't sure. She wisely counseled her patient to err on the side of caution. I really applauded her caution and shared about a friend who has both arms off the table and got shots in her thigh. The pharmacist loved that idea as an option and commented that like with me she was putting two shots in the same arm. She really hadn't thought about other alternatives. 
Definitely advocate for yourself. Doctors, nurses, and pharmacists are amazing at what they do. They have a lot of knowledge. Lymphedema is an area where there is just not that much knowledge and we don't know what we don't know. So it is ok to tell them what you know.
Have you advocated for yourself in this regard? Did someone tell you they heard differently?
Continue the conversation in the facebook group Surviving is JUST the Beginning or follow me on Instagram.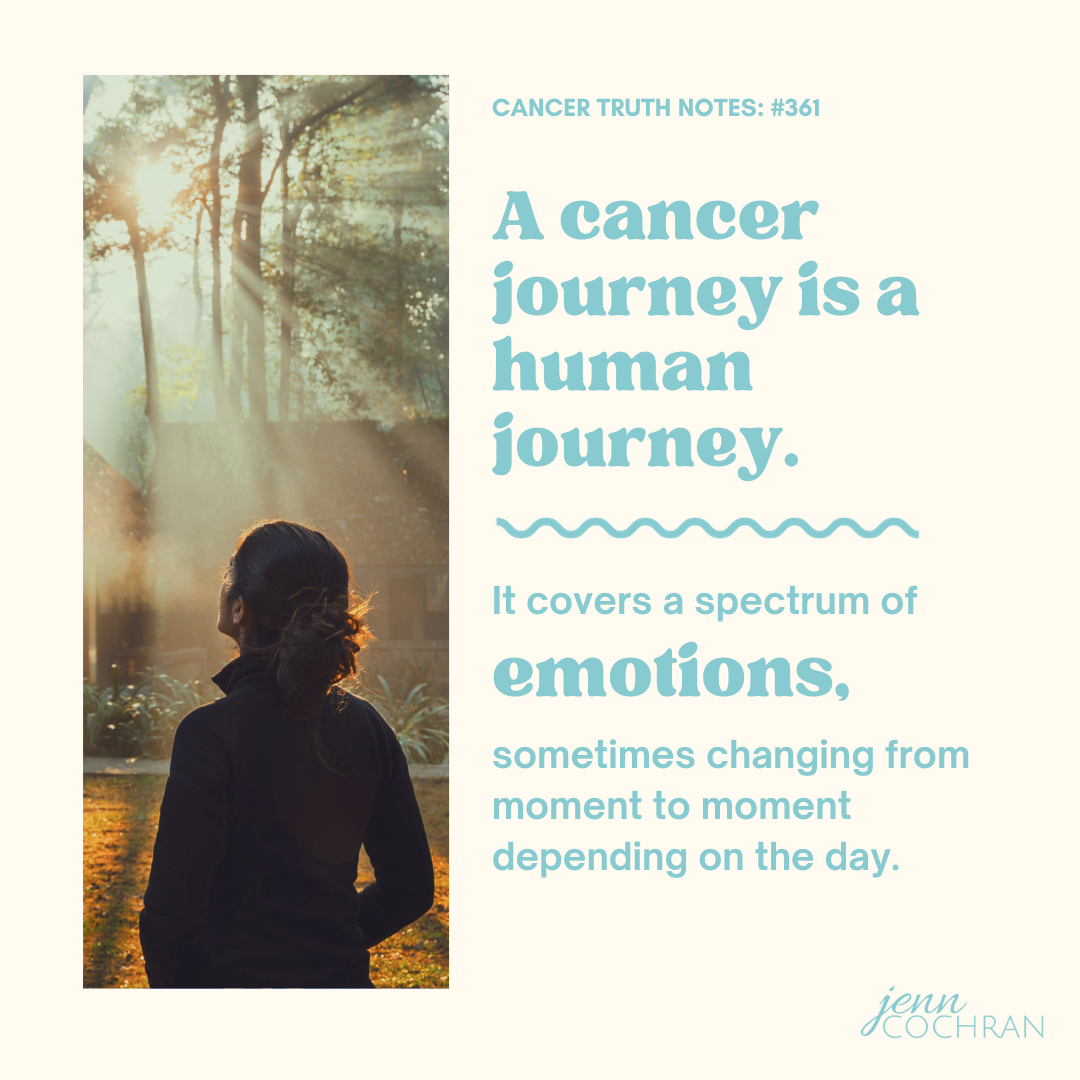 Cancer Truth Note: #361  A cancer journey is a human journey. It covers the spectrum of emotions, sometimes changing from moment to moment depending on the day. Somewhere along the way, we lost our way when it comes to giving ourselves permission to feel all the...
read more