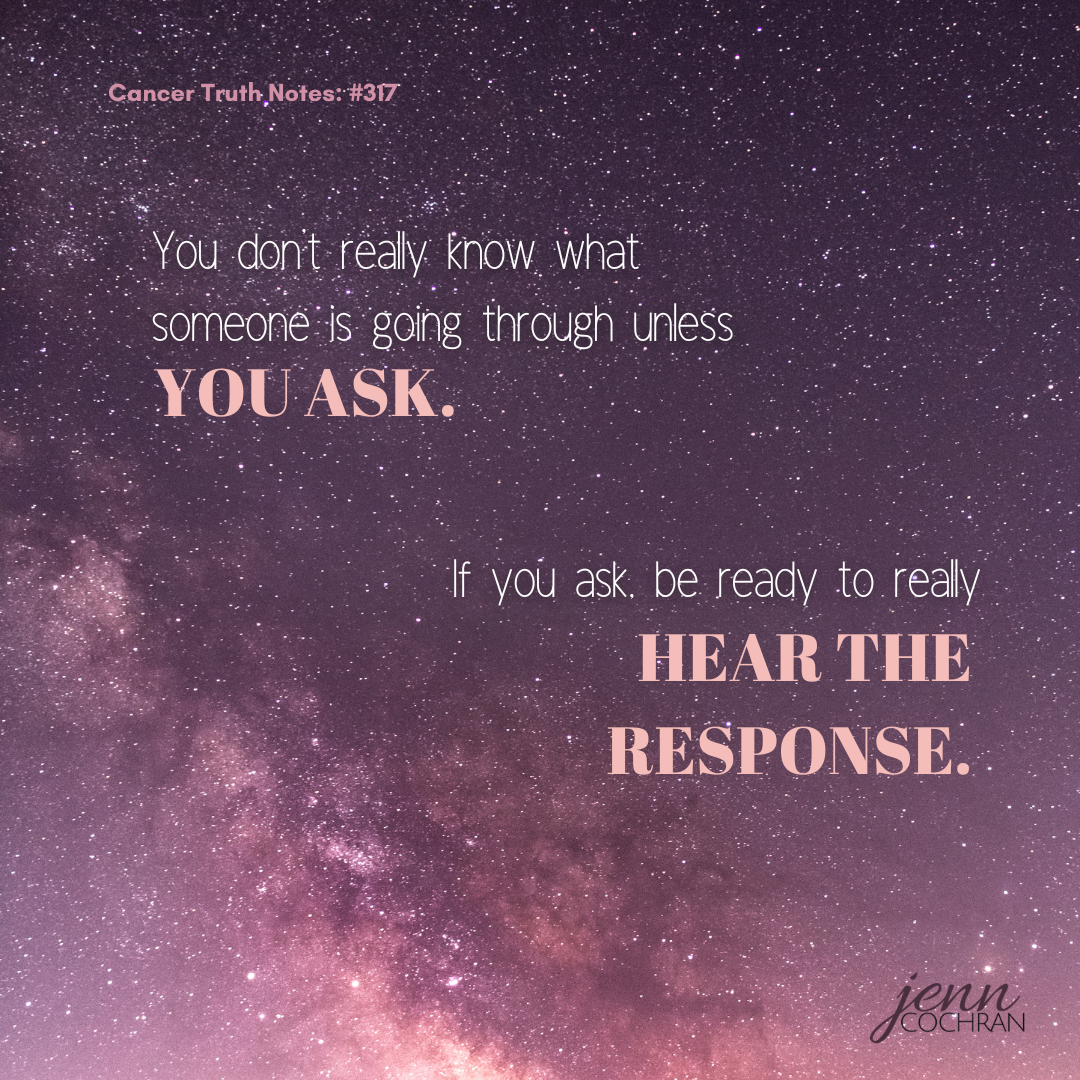 You don't really know what someone else is going through unless you ask. If you ask, be ready to really hear the response.   
We are not all fine or good or whatever canned response you may offer all the time. Sometimes we couldn't be better and sometimes we are struggling.
Here is the thing. I may be doing fantastic when you think I should be struggling. Or I may be struggling when you think I should be fantastic. So if you ask how I am, be ready to hear what I am saying and not what you think I should be saying.
One day on the people are weird wavelength, a friend recounted someone asking her how her mom was toward the end or her life. She answered that she was having a hard time. The woman snapped back, "You need to stay positive".
First of all, if you cannot be with any answer, don't ask the question. Just don't ask. Asking to be polite and not accepting the response is worse than not asking. 
Second of all, someone can be a positive person and be facing a difficult situation. Positive energy doesn't change the fact that we are human beings who do not live forever, regardless of our disposition.
As you go through your day and your week. Ask people how they are with the intention of really wanting to know! Then drop in the comments if you noticed anything different in your day.
Continue the conversation in the facebook group Surviving is JUST the Beginning or follow me on Instagram.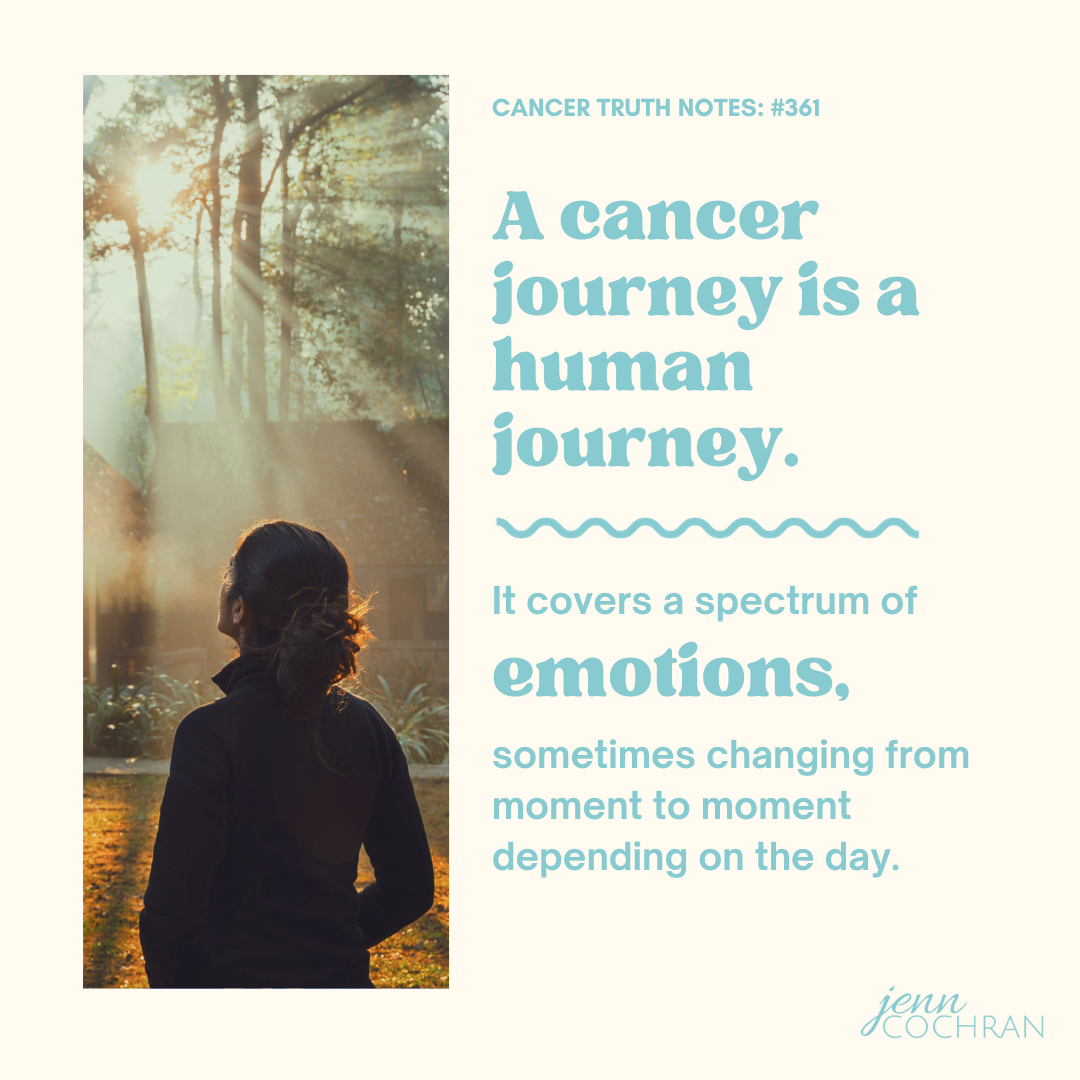 Cancer Truth Note: #361  A cancer journey is a human journey. It covers the spectrum of emotions, sometimes changing from moment to moment depending on the day. Somewhere along the way, we lost our way when it comes to giving ourselves permission to feel all the...
read more