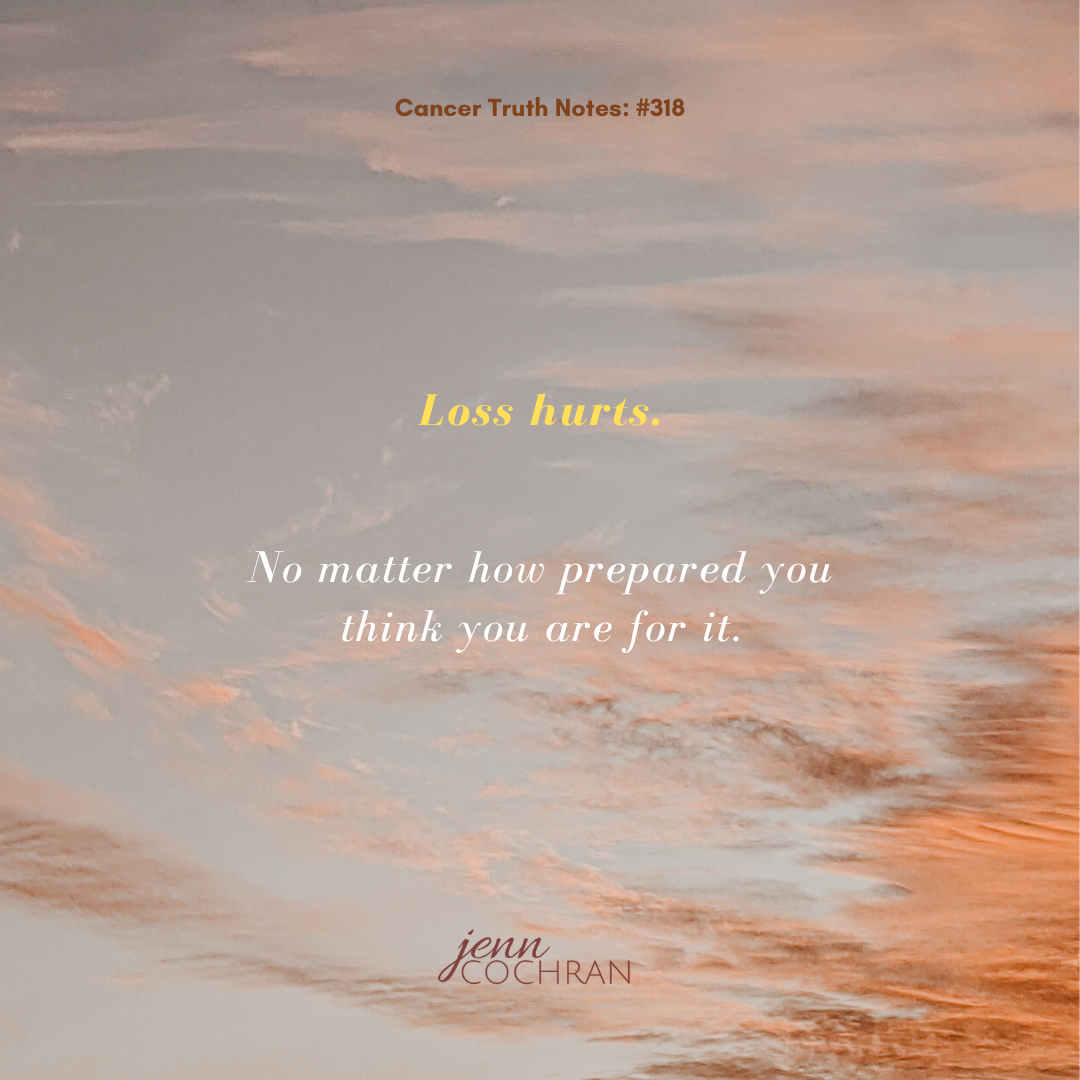 Loss hurts. No matter how prepared you think you are for it. 
 Seven years ago, in the middle of my chemo, on September 10th we lost my grandmother at 100.5 years old. She lived a long, interesting life, and she was ready to move on. It doesn't mean I don't still miss her.
I recently had lunch with a friend who said goodbye to his mom at 100.5 nearly 7 years to the day we said goodbye to my grandmother. As we sat down I asked "how are you?" He paused and said, "Well I think ok. You know my mom was 100. She was ready. I thought I was ok." I said, "My grandmother has been gone 7 years and I still miss her even though I know she was beyond ready to move on. It is normal to be sad and know they were ready at the same time."
Much like when we learn others are experiencing or have experienced our side effects from treatments where we may have felt alone, my friend was a bit relieved by knowing that I struggled with similar feelings.
Loss is a tricky subject. Whether you have time to prepare or it comes as a shock there is always grief to process. It is in those times that the rituals your family or faith embrace with laying a person to rest can be unimaginably comforting.
Here I was talking about the loss of a person. As cancer survivors you may have lost a body part, like a breast or a nose. Have you navigated a loss in a way that you found surprising in the process?
Continue the conversation in the facebook group Surviving is JUST the Beginning or follow me on Instagram.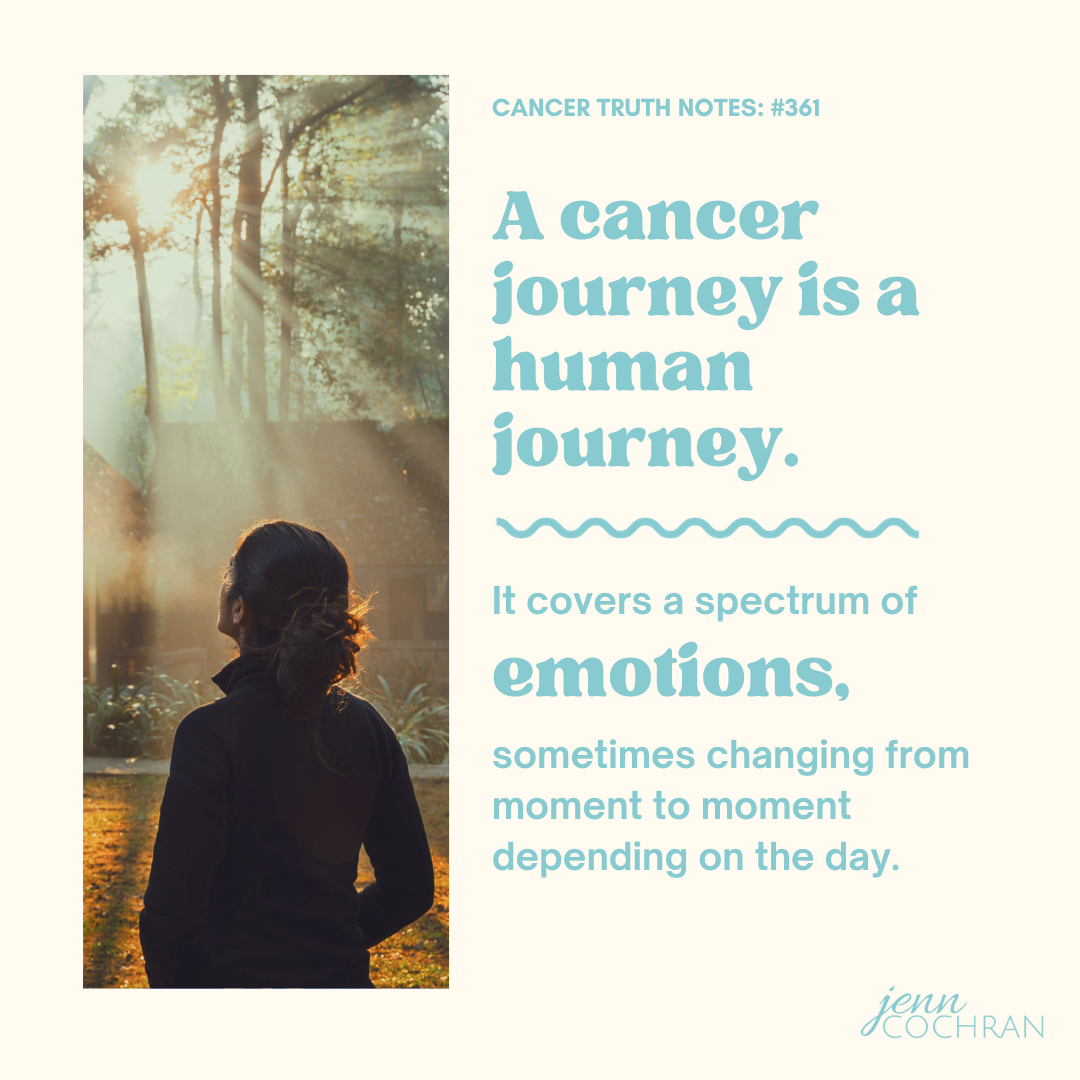 Cancer Truth Note: #361  A cancer journey is a human journey. It covers the spectrum of emotions, sometimes changing from moment to moment depending on the day. Somewhere along the way, we lost our way when it comes to giving ourselves permission to feel all the...
read more