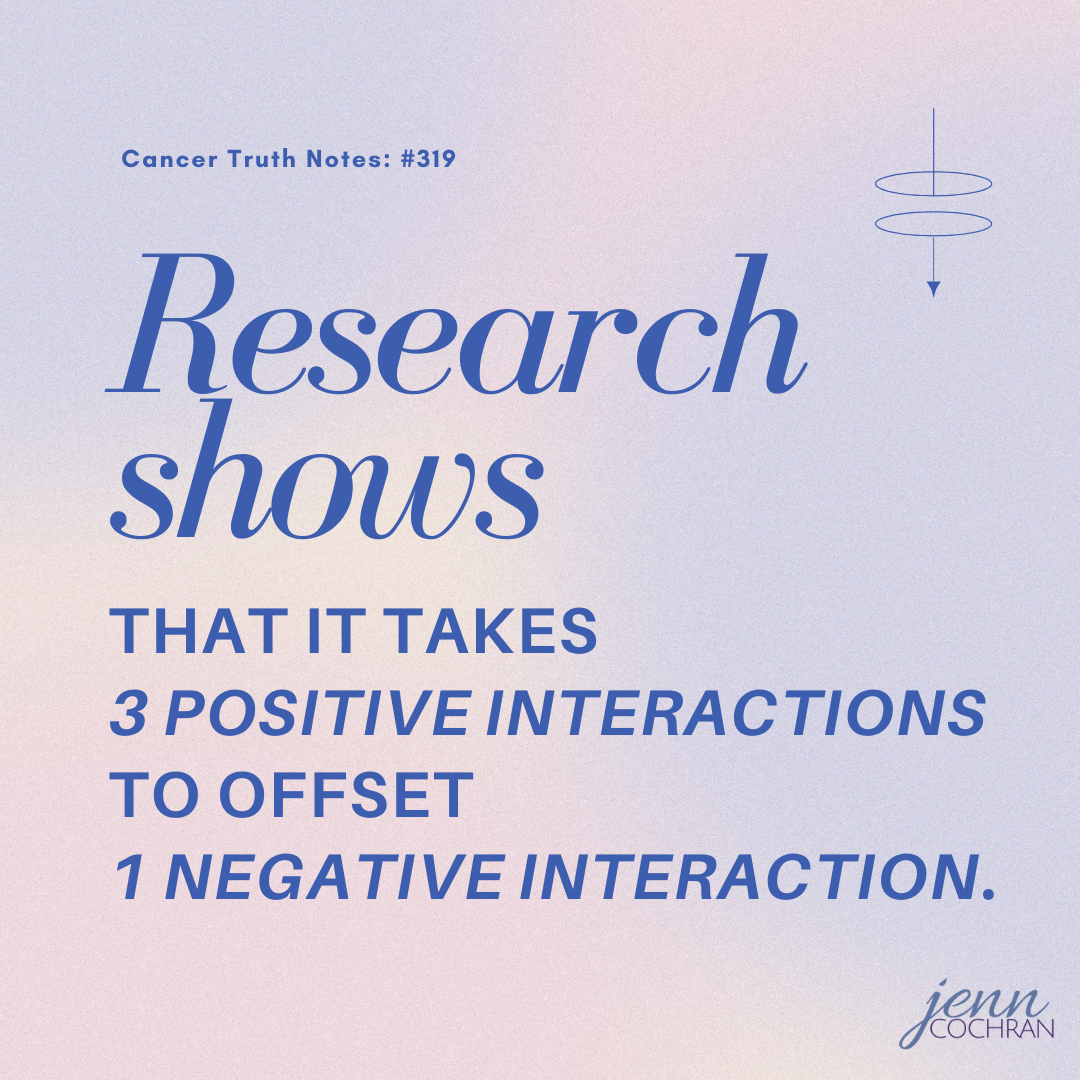 Research shows that it takes 3 positive interactions to offset 1 negative interaction. 
Know if you had a bad experience with a doctor, nurse, random person… it is normal to be apprehensive the next time you encounter them, or maybe even the next 3 times…
It is ok to set boundaries and ask for what you need.
I have shared the story of the nurse, who on my first chemo day told me I would be incapacitated within 2 days for the rest of my treatment. She was wrong. I was clear from the moment she said it that it would be what it would be. I would be good, unless I wasn't, and I was planning for good as my doc told me too.
She still had her opinion, I did not take her words with me and I stayed in the game of my life for all of my chemo. Of course there were rest days and chemo has a cycle. I listened to my body and did what I needed.
When I met her again in another office many months later, she recounted our first exchange and the second exchange was as troubling as the first for very different reasons. Two challenging experiences equal the need for six positive experiences before the apprehension of being in a space with her might pass.
Have you had a similar experience? Did the second or third encounter improve?
Continue the conversation in the facebook group Surviving is JUST the Beginning or follow me on Instagram.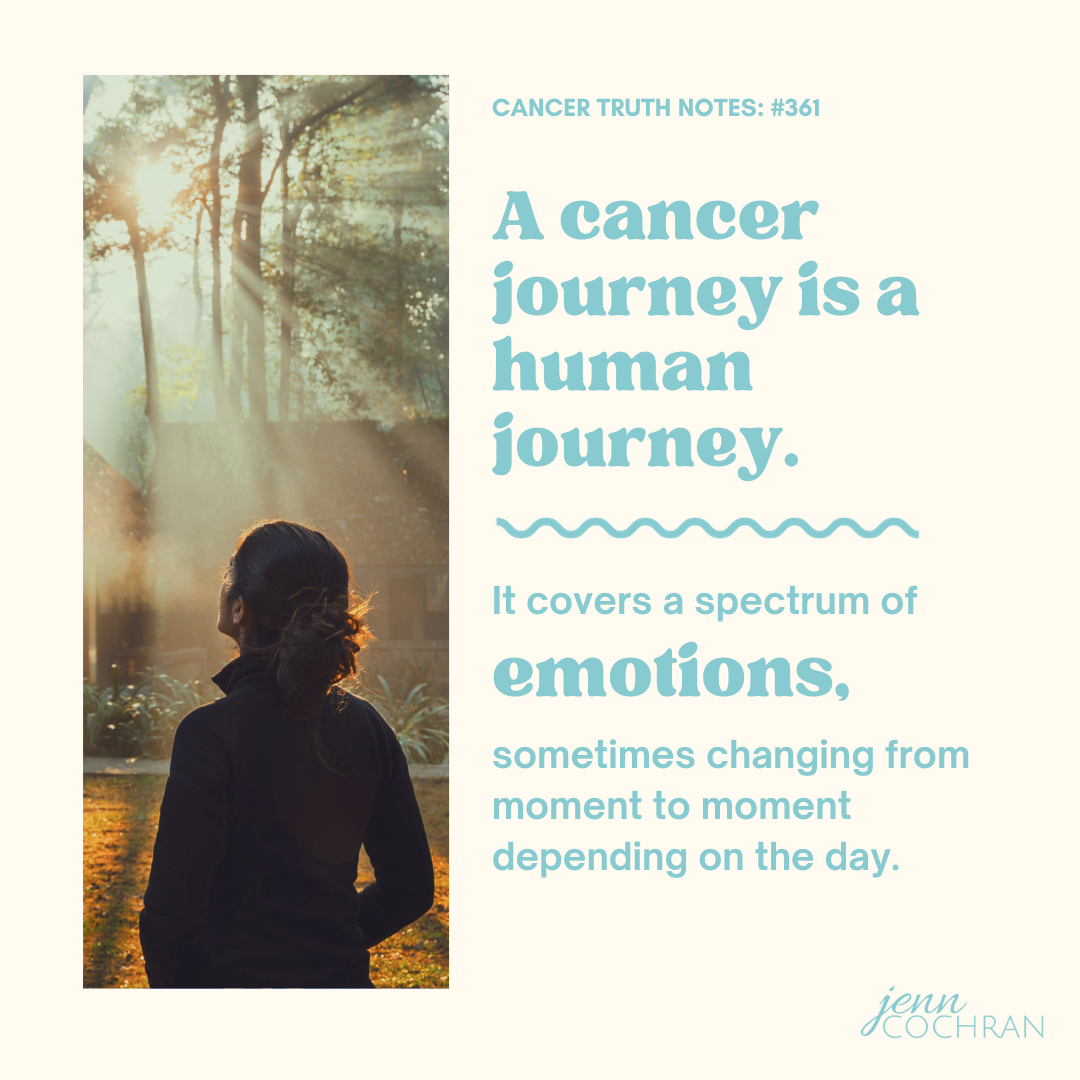 Cancer Truth Note: #361  A cancer journey is a human journey. It covers the spectrum of emotions, sometimes changing from moment to moment depending on the day. Somewhere along the way, we lost our way when it comes to giving ourselves permission to feel all the...
read more