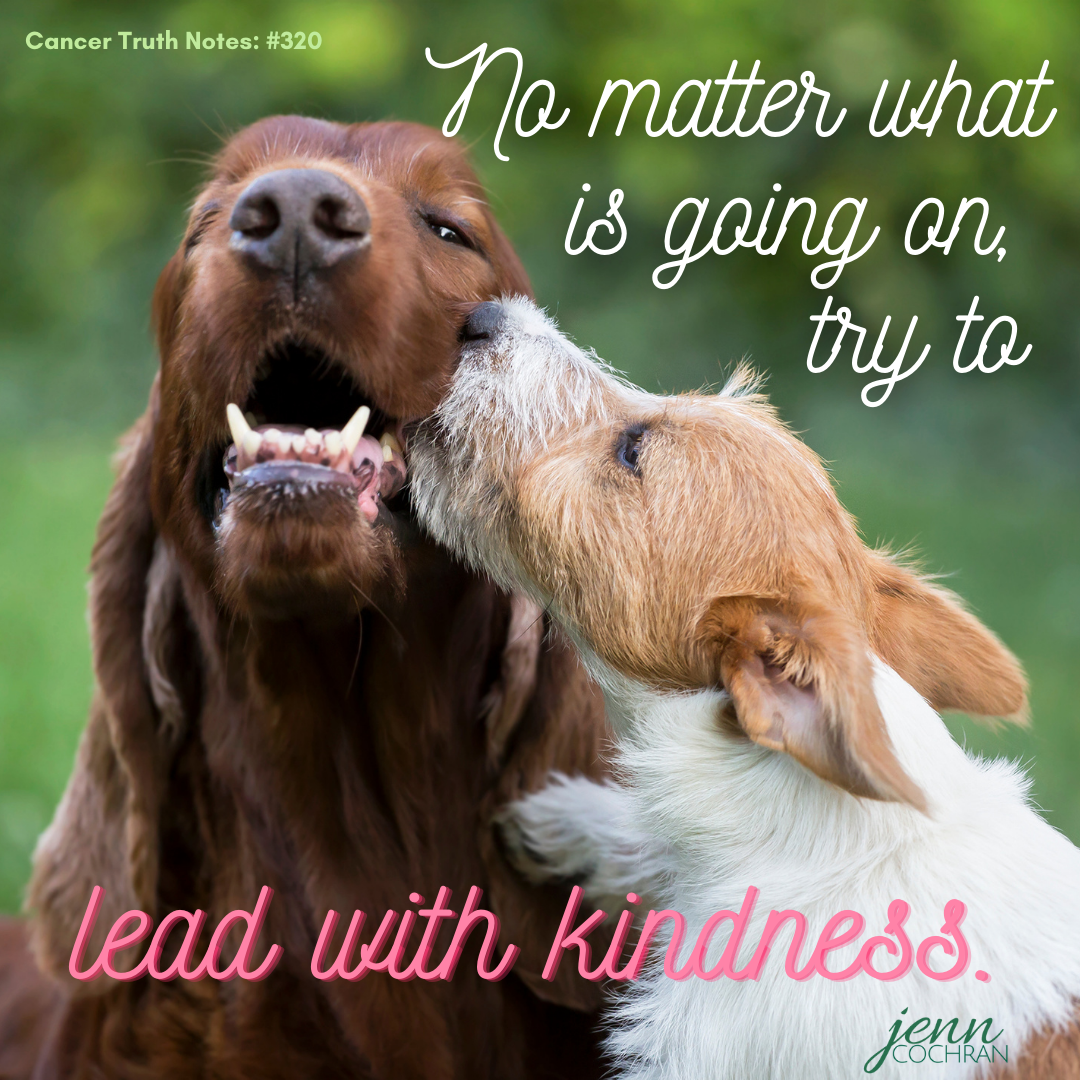 No matter what is going on, try to lead with kindness. 
We never know what someone is going through. 
A smile.
A kind word.
Can go a long way to improve someone's day and smiling is shown to boost your mood as well.
How can you spread some kindness today?
Continue the conversation in the facebook group Surviving is JUST the Beginning or follow me on Instagram.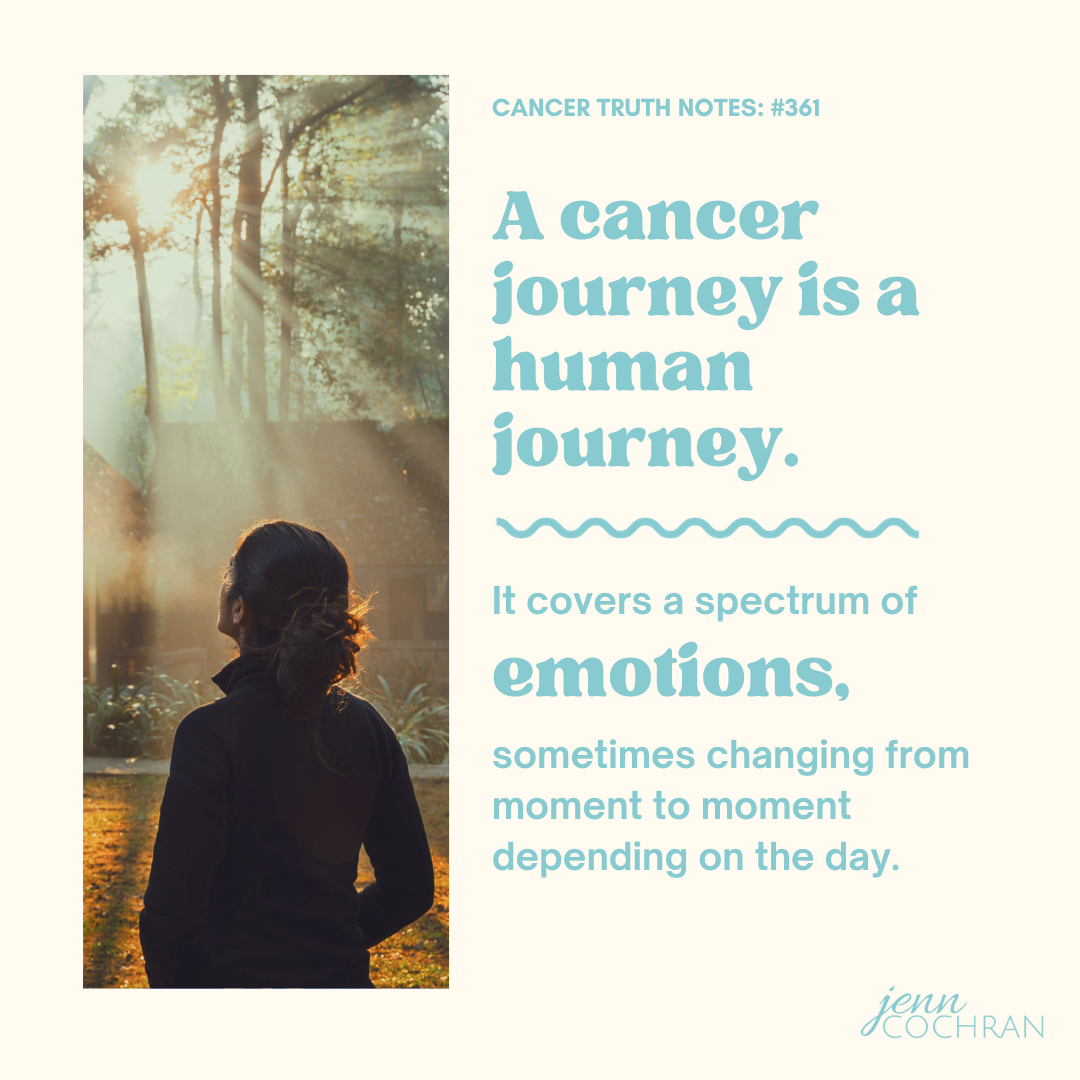 Cancer Truth Note: #361  A cancer journey is a human journey. It covers the spectrum of emotions, sometimes changing from moment to moment depending on the day. Somewhere along the way, we lost our way when it comes to giving ourselves permission to feel all the...
read more