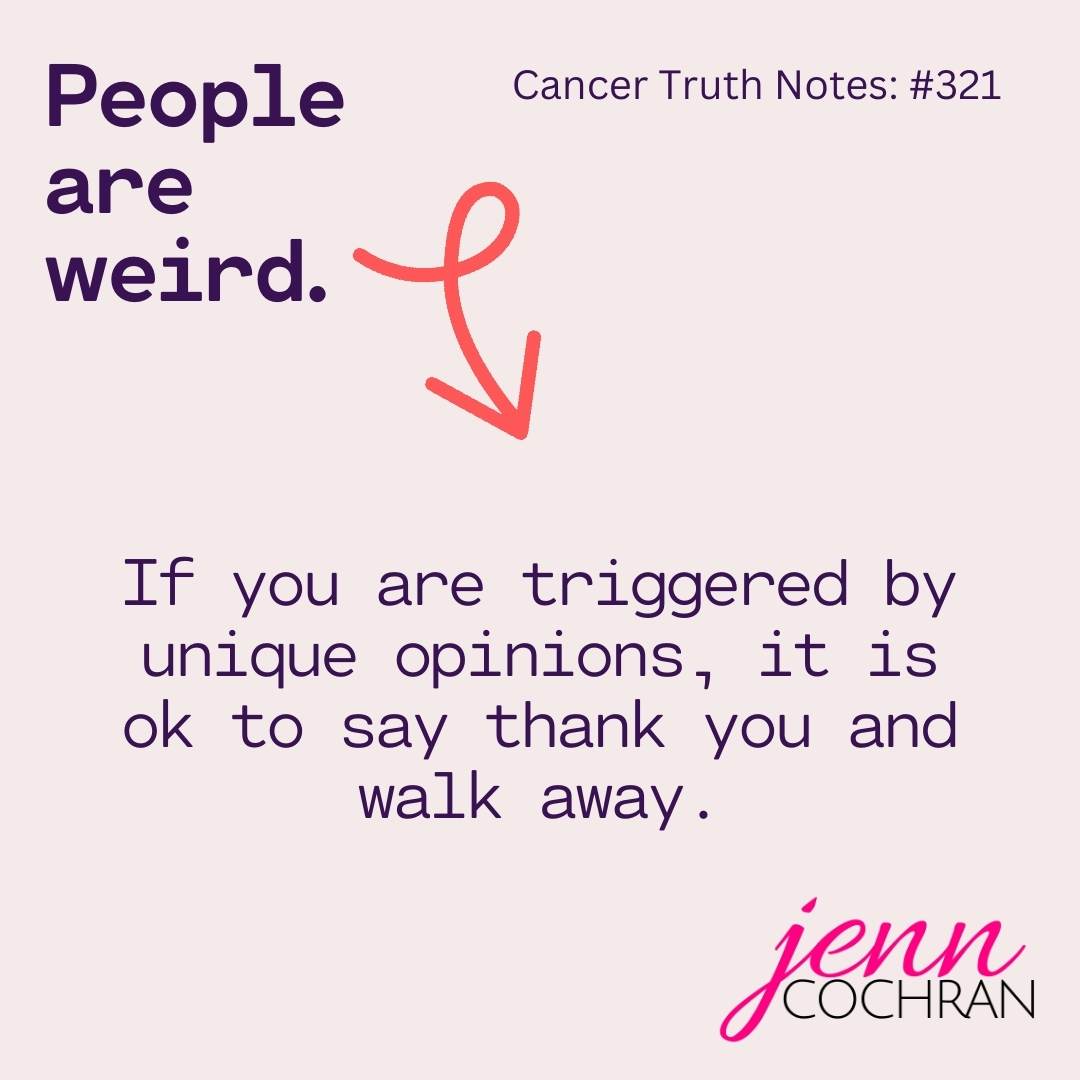 People are weird. If you are triggered by unique opinions, it is ok to say thank you and walk away. 
This is a good principle to apply always… People are weird and everyone has opinions. 
It is ok to not engage. 
Do what you need to do to take care of you. 
Do you have a good tactic for dealing with challenging opinions?
#CancerTruthNotes #365DaysOfCancerTruths #SurvivingIsJUSTtheBeginning
Continue the conversation in the facebook group Surviving is JUST the Beginning or follow me on Instagram.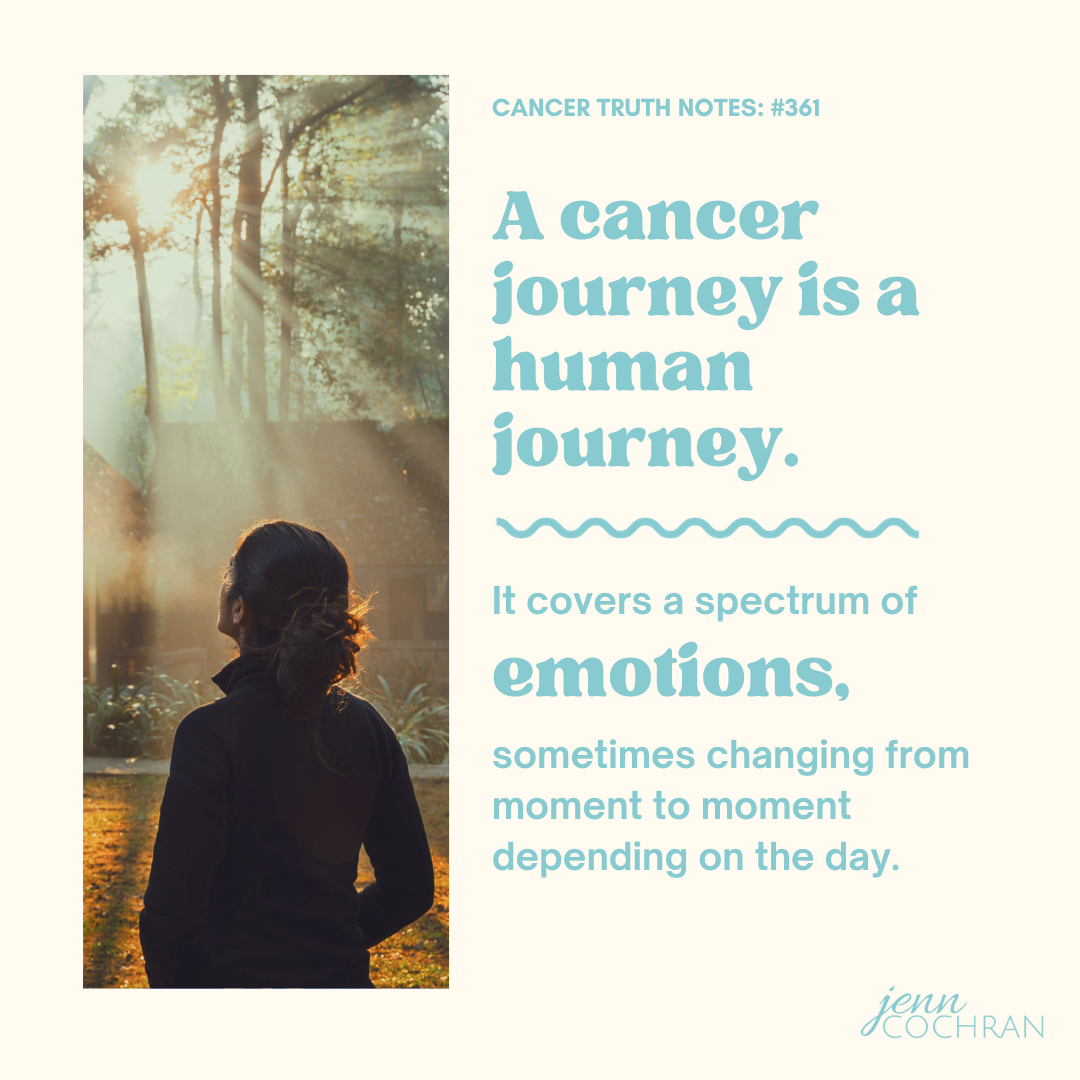 Cancer Truth Note: #361  A cancer journey is a human journey. It covers the spectrum of emotions, sometimes changing from moment to moment depending on the day. Somewhere along the way, we lost our way when it comes to giving ourselves permission to feel all the...
read more