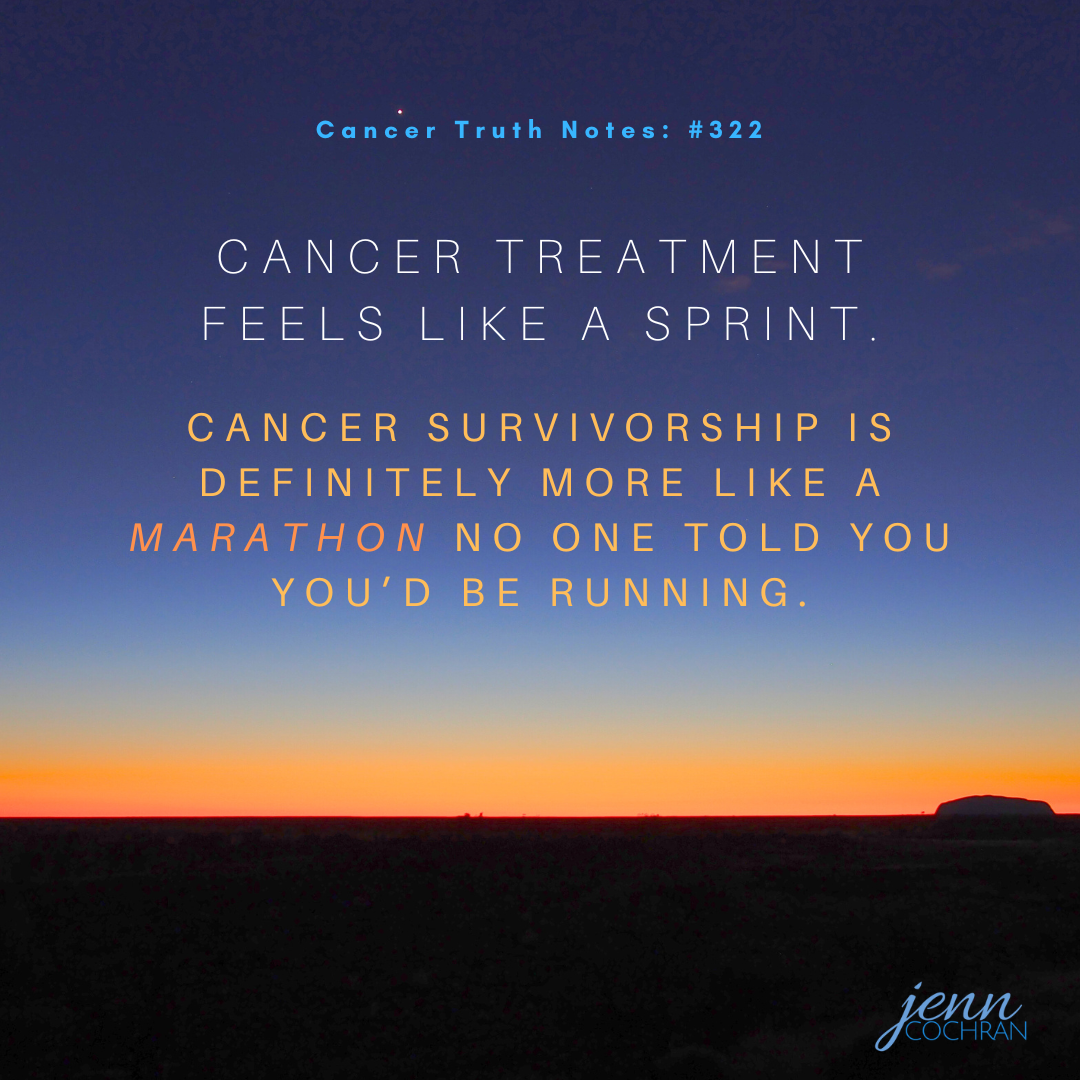 Cancer treatment feels like a sprint. Cancer survivorship is definitely more like a marathon no one told you you'd be running.
This is one of the five truths in my TEDx Talk Unspoken Truths of a Cancer Journey. Treatment ends and the oncologist says see you in three months. Your friends, family, and co-workers stop checking in as regularly on your well being. They think treatment is over so you are good. Right?
And YOU think… Why am I NOT back to normal?
This is a totally normal way to feel!
The challenge is no one prepares us for the longer road of cancer survivorship.
The U.S. Department of Health and Human Services maintains the Healthy People goals for the country. These are updated in 10 year increments. In Healthy People 2030 there is a research goal to create benchmarks on the physical, mental, and social fitness of cancer survivors. It is a research goal because as of today there are no validated measures in place to set future improvement goals against.
The good news is that survivorship challenges and the need to address them on a broader scale are being acknowledged! That is the first step.
The more cancer survivors share this truth with other cancer survivors earlier in the journey the more we can help people feel like it is normal and they are where they should be and not behind where we might THINK we should be. 
Have you experienced this? Or paid it forward preparing someone else?
Continue the conversation in the facebook group Surviving is JUST the Beginning or follow me on Instagram.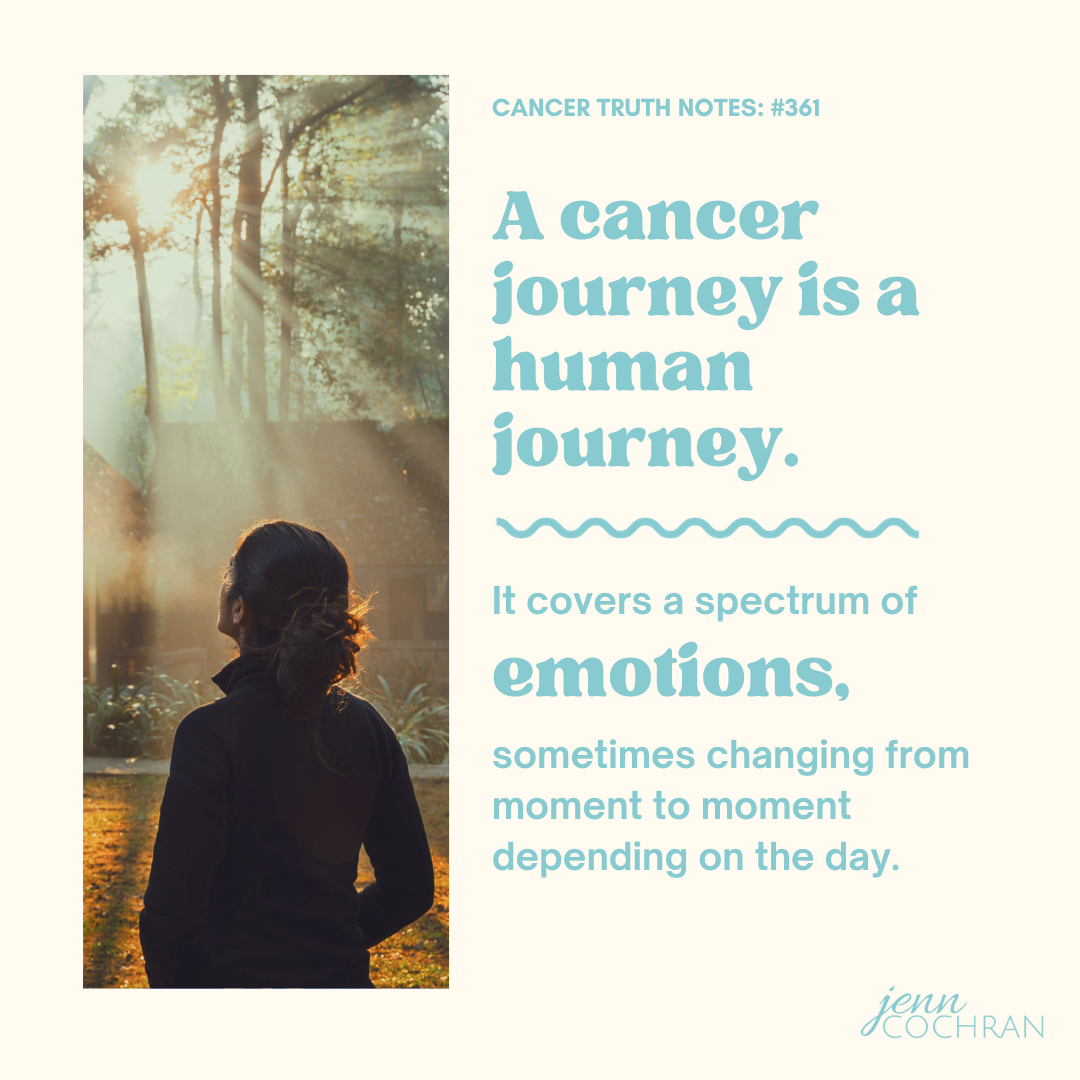 Cancer Truth Note: #361  A cancer journey is a human journey. It covers the spectrum of emotions, sometimes changing from moment to moment depending on the day. Somewhere along the way, we lost our way when it comes to giving ourselves permission to feel all the...
read more