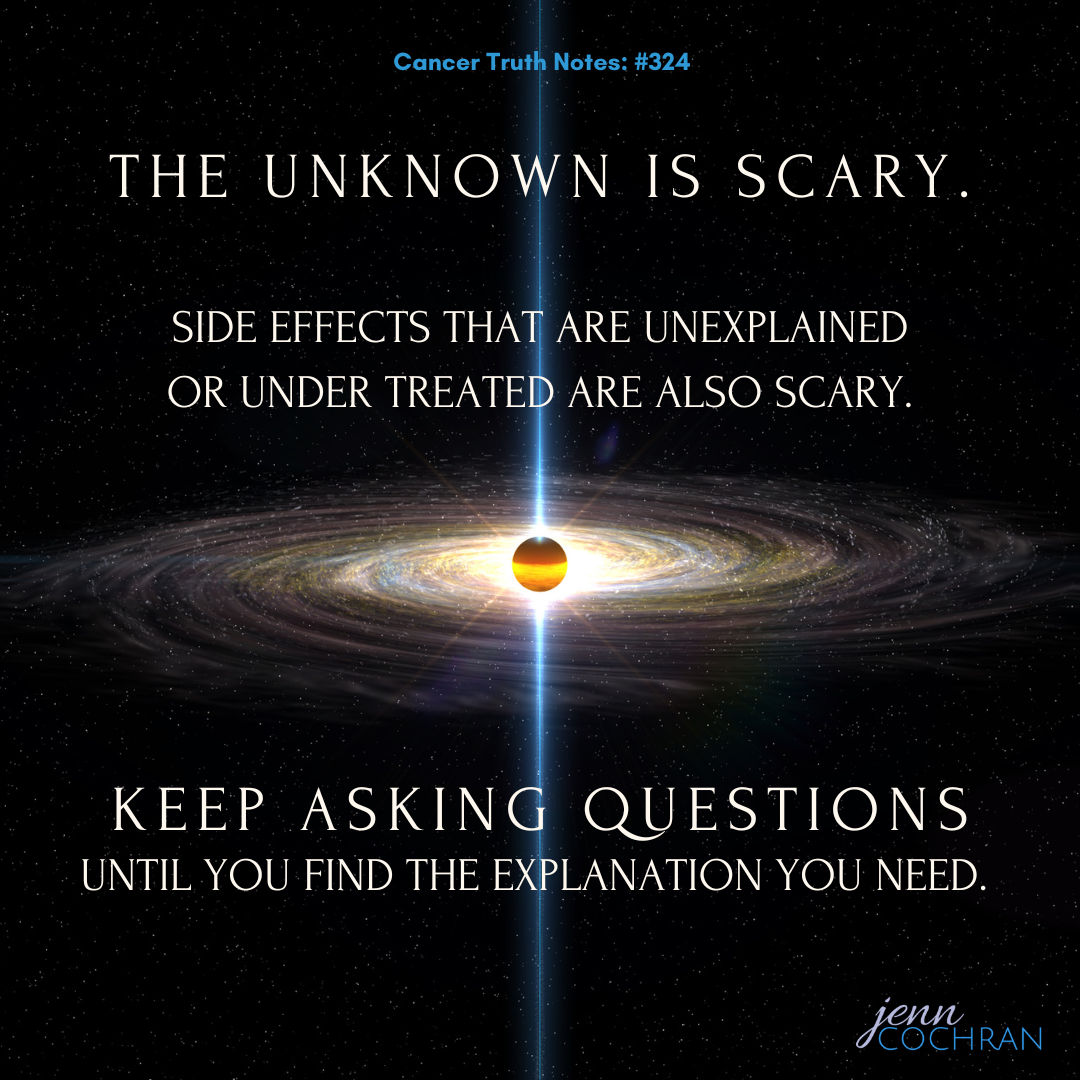 The unknown is scary. Side effects that are unexplained or under treated are also scary. Keep asking questions until you find the explanation that you need. 
 I was speaking at a retreat about breast cancer related lymphedema (bcrl) a couple of weeks ago. While many people in the room knew they were at risk for BCRL there were a lot of questions about what that meant and even more questions about the best way to address it if you think you may have it.
One of the participants had many symptoms we were talking about, but her treatment to date was not addressing her concerns. We talked about options that might help her and WHY and how to engage insurance to get what she needed covered. She sent me a note letting me know that what she learned empowered her and chased away the fear that her condition had been causing.
I hear this a lot. As cancer survivors we bring survivorship problems to our doctors and they may not know how to address them or even be willing to acknowledge our challenges are a result of our treatment. This leaves us feeling confused and often worried. This is just not necessary. 
If you have concerns about how you feel, keep asking until you get an answer that you understand and that you feel addresses your concerns. Cancer is challenging enough without living in fear of the side effects our treatments may bring along for the ride.
Can you relate? Did you get your answers? Do you still need some?
Continue the conversation in the facebook group Surviving is JUST the Beginning or follow me on Instagram.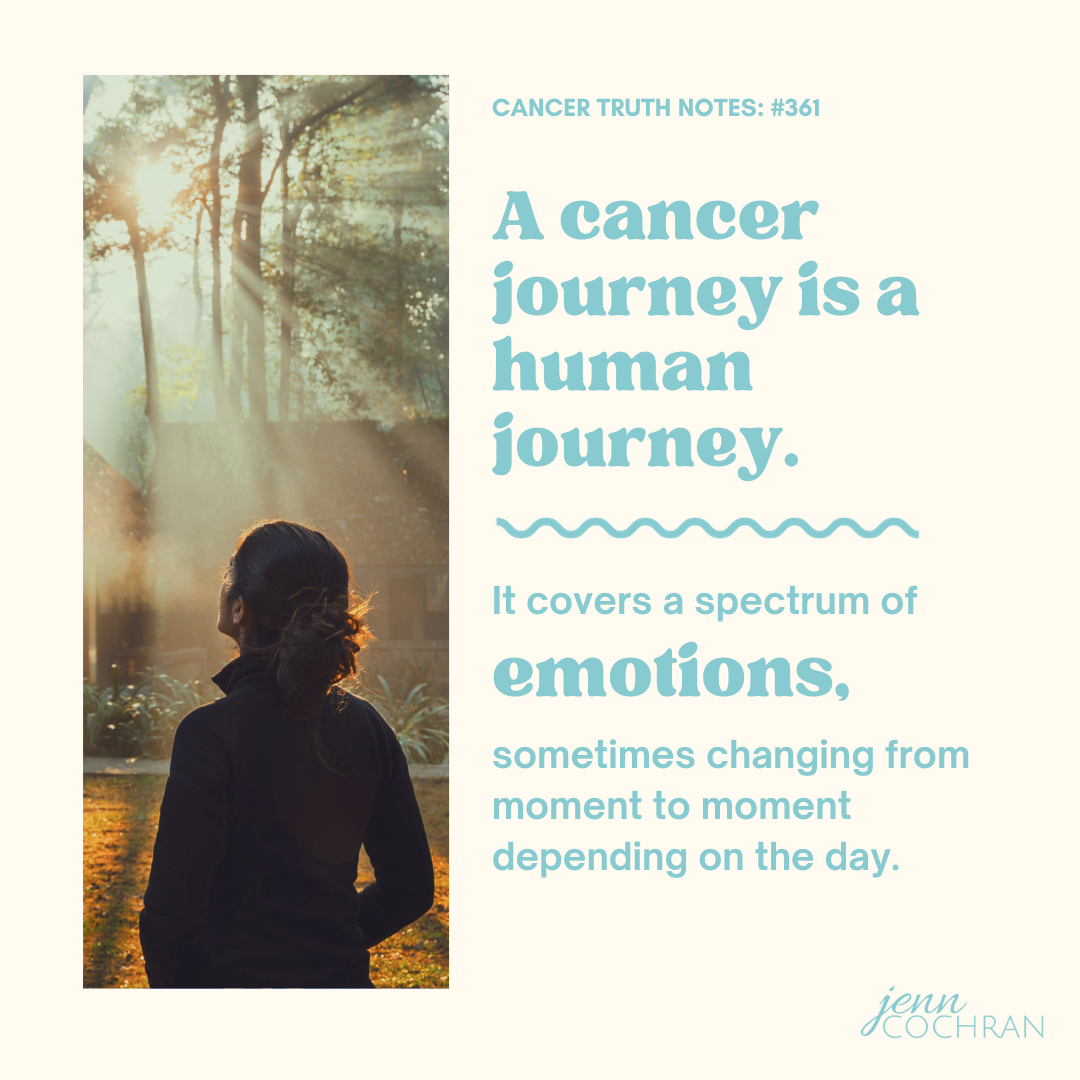 Cancer Truth Note: #361  A cancer journey is a human journey. It covers the spectrum of emotions, sometimes changing from moment to moment depending on the day. Somewhere along the way, we lost our way when it comes to giving ourselves permission to feel all the...
read more