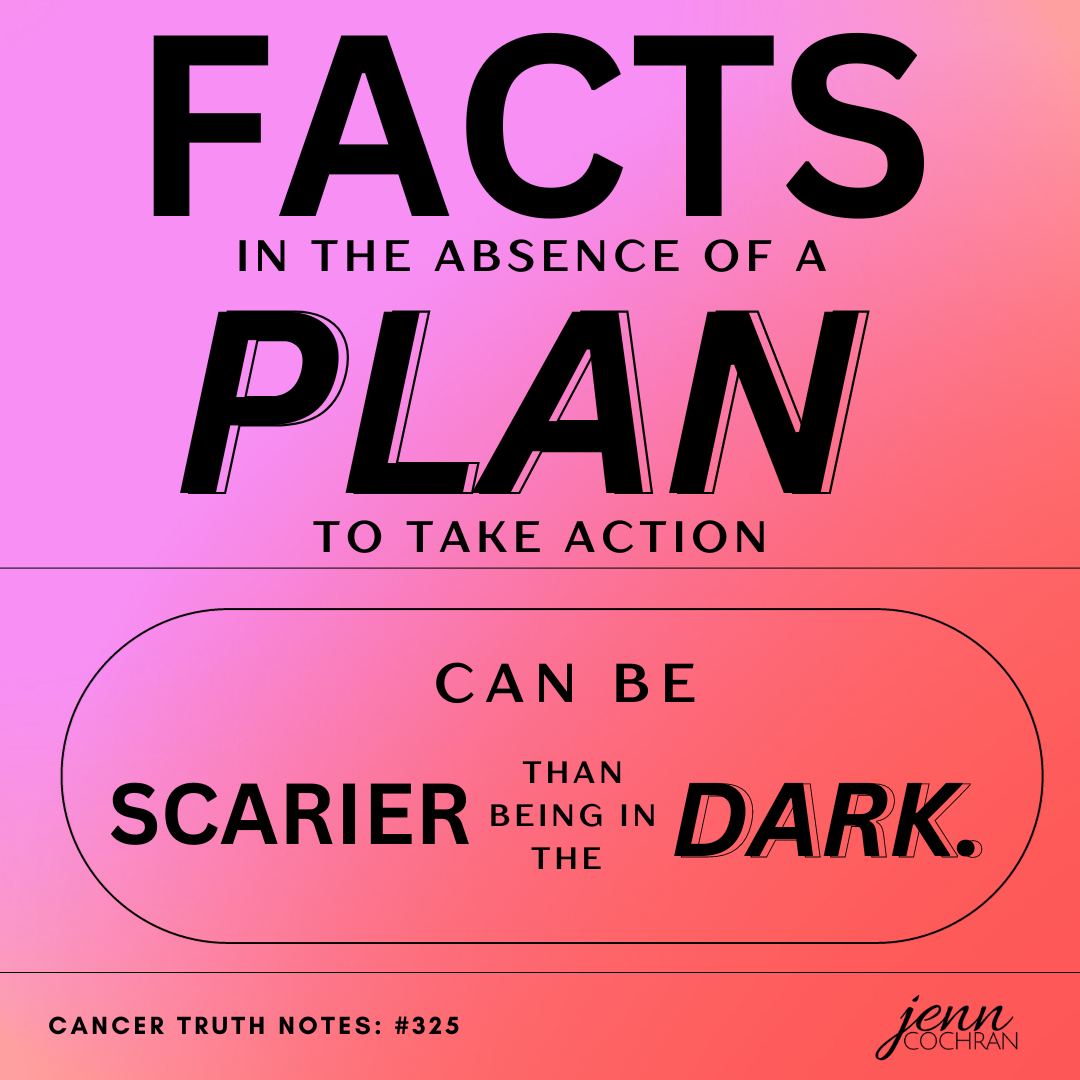 Facts in the absence of a plan to take action can be scarier than being in the dark. 
During a recent talk on breast cancer related lymphedema, a breast cancer survivor, who thought the risk for some people was lower than it really is, piped up with some "helpful" questions.
I say "helpful" because she really did think her question would lead me to comment that it really is not a long term concern for everyone and that depending on your case you may have a significantly reduced risk. She was a bit surprised by my questions that followed.
As it turned out everyone in the room had an approximately 40% risk for developing the condition in the future. (You can check out my informational videos about BCRL to determine your risk at www.fitnessdesigsolutions.com/brcl.)
The more important part of the conversation was what steps to take to minimize that risk and arm yourself with the knowledge needed to be the best self advocate in the future. 
In this case the plan to minimize the risk was the information that took away the fear of the risk.
We are all at risk for countless things every day. That does not mean they are ever going to happen. The best we can do is know the risk and act accordingly.
Have you been affected by a scary fact that you were not sure what to do with or how it might apply to you?
Continue the conversation in the facebook group Surviving is JUST the Beginning or follow me on Instagram.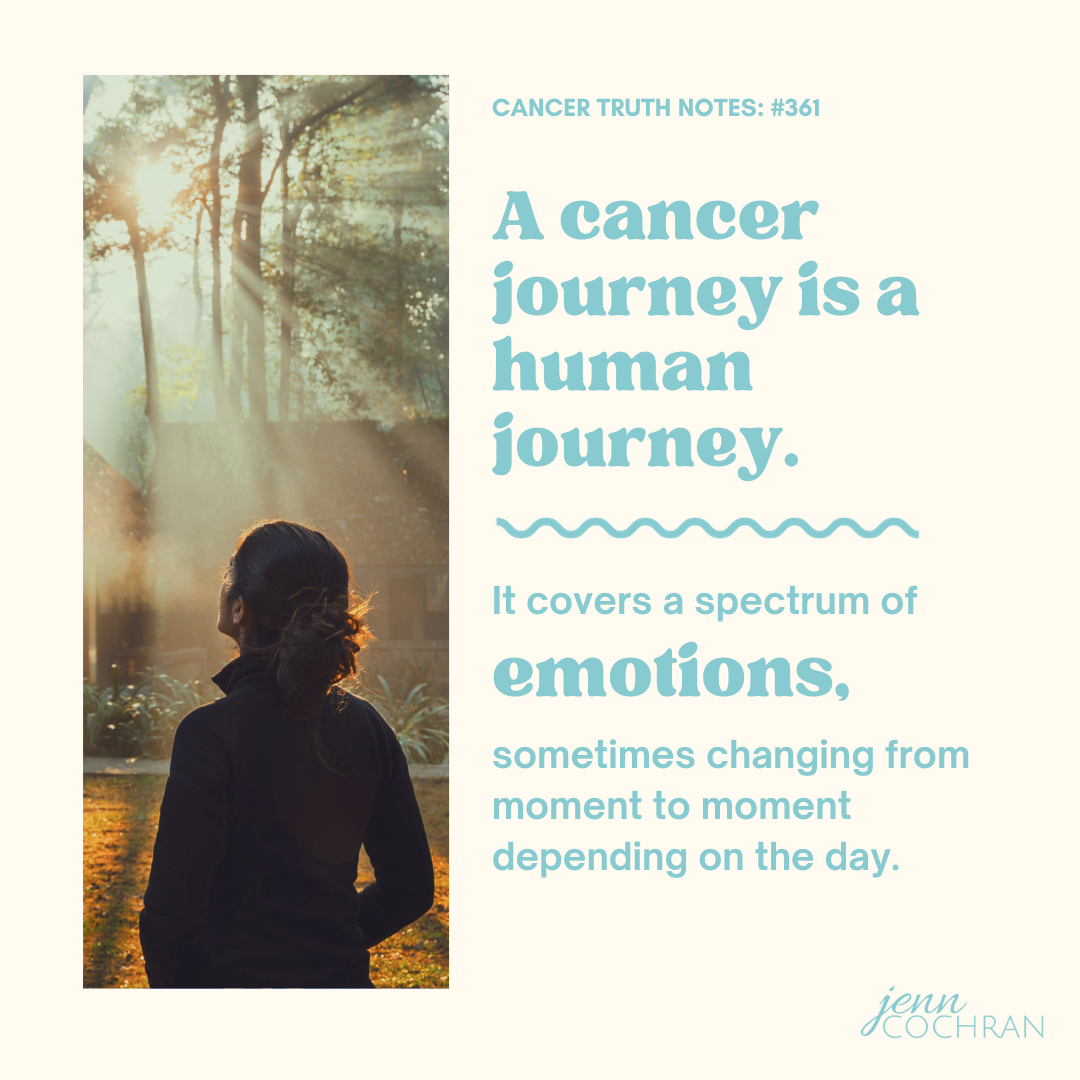 Cancer Truth Note: #361  A cancer journey is a human journey. It covers the spectrum of emotions, sometimes changing from moment to moment depending on the day. Somewhere along the way, we lost our way when it comes to giving ourselves permission to feel all the...
read more