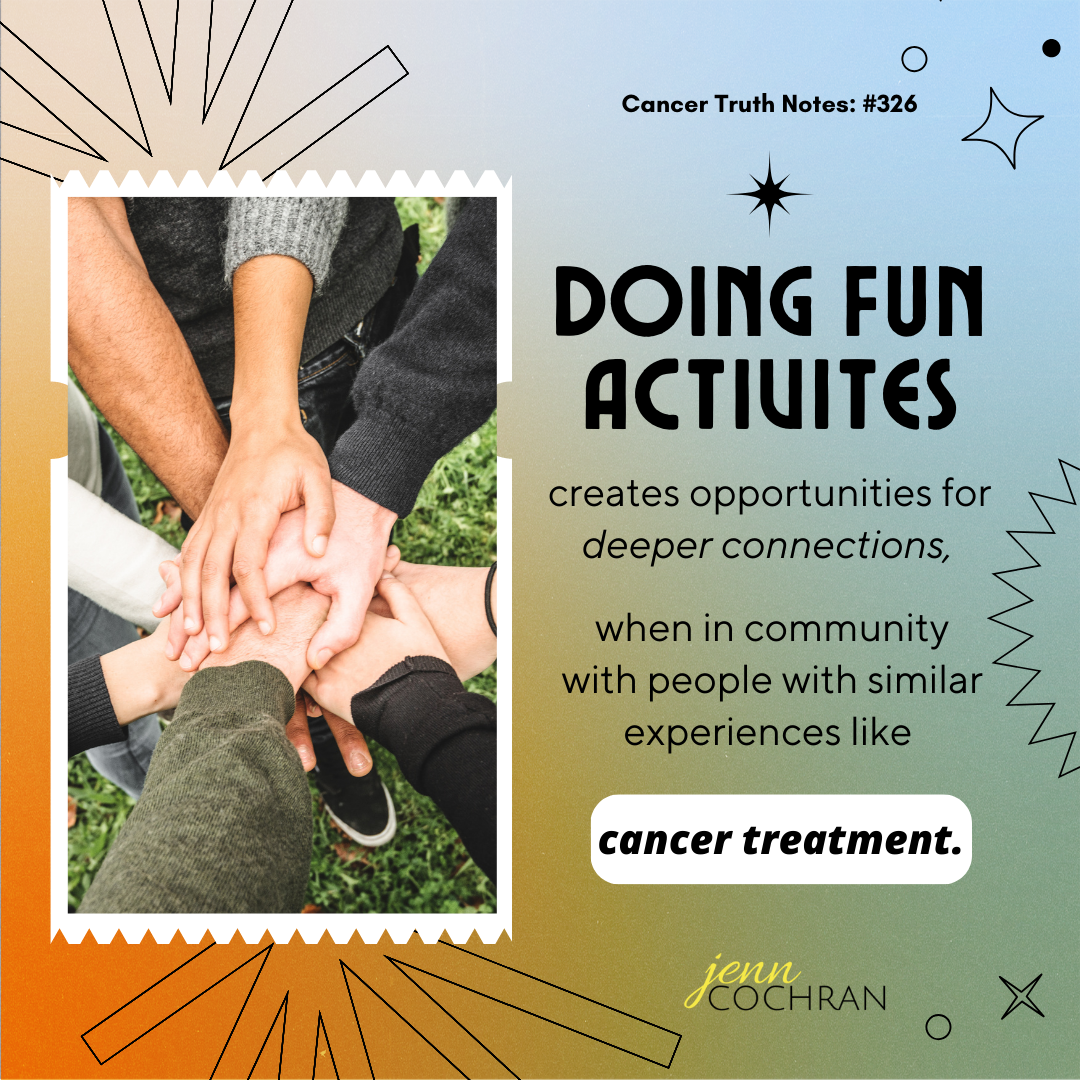 Doing fun activities creates opportunities for deeper connections, when in community with people with similar experiences like cancer treatment.
Traditional support groups where people come and share their story month after month without coaching or thought questions to change how they feel about whatever they are struggling with don't work.
Either people who need support, yet feel their situation was not as dire as someone who was perhaps diagnosed at a later stage, never come back. Or people who need support and are telling the same story month after month are not moving the needle on their physical, mental, emotional, and social well being. Neither person is being helped in this scenario.
It has been my experience that when people with a shared experience like breast cancer or men with cancer or another group with similar situations come together to paint, or fish, or camp/retreat or do some other fun activity other than talk about their cancer… support happens organically.
People become more connected by the sharing of shared experiences that is not the rote telling of their story in the absence of coaching to navigate the challenges. In these situations people are sharing their experiences and the solutions they have explored. Some solutions worked and some not so much. While not everything works for everyone, shared experiences create deeper connections and this leads to more creative problem solving overall.
What creative problem solving have you done recently or could you use a tribe to help you  get creative?
Continue the conversation in the facebook group Surviving is JUST the Beginning or follow me on Instagram.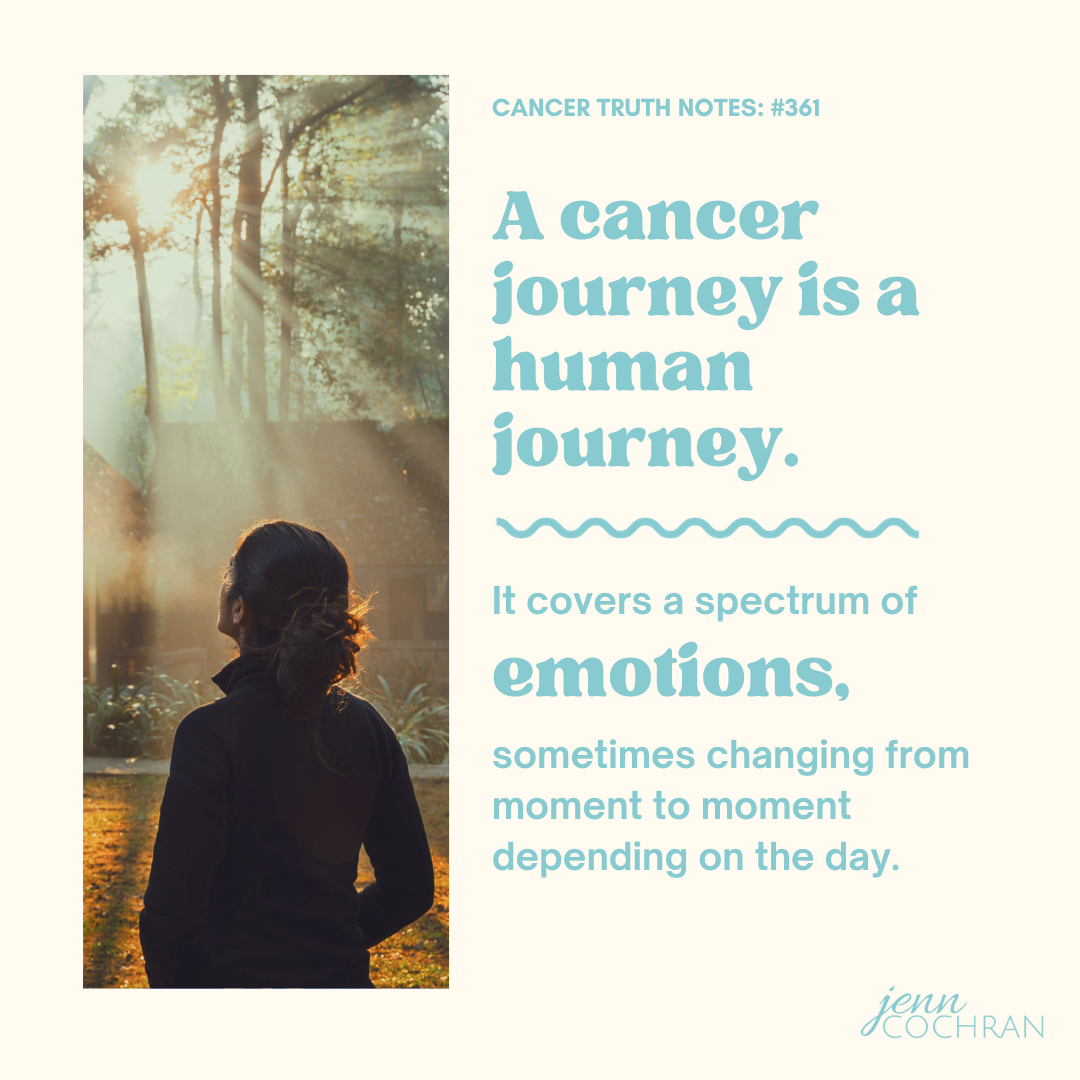 Cancer Truth Note: #361  A cancer journey is a human journey. It covers the spectrum of emotions, sometimes changing from moment to moment depending on the day. Somewhere along the way, we lost our way when it comes to giving ourselves permission to feel all the...
read more