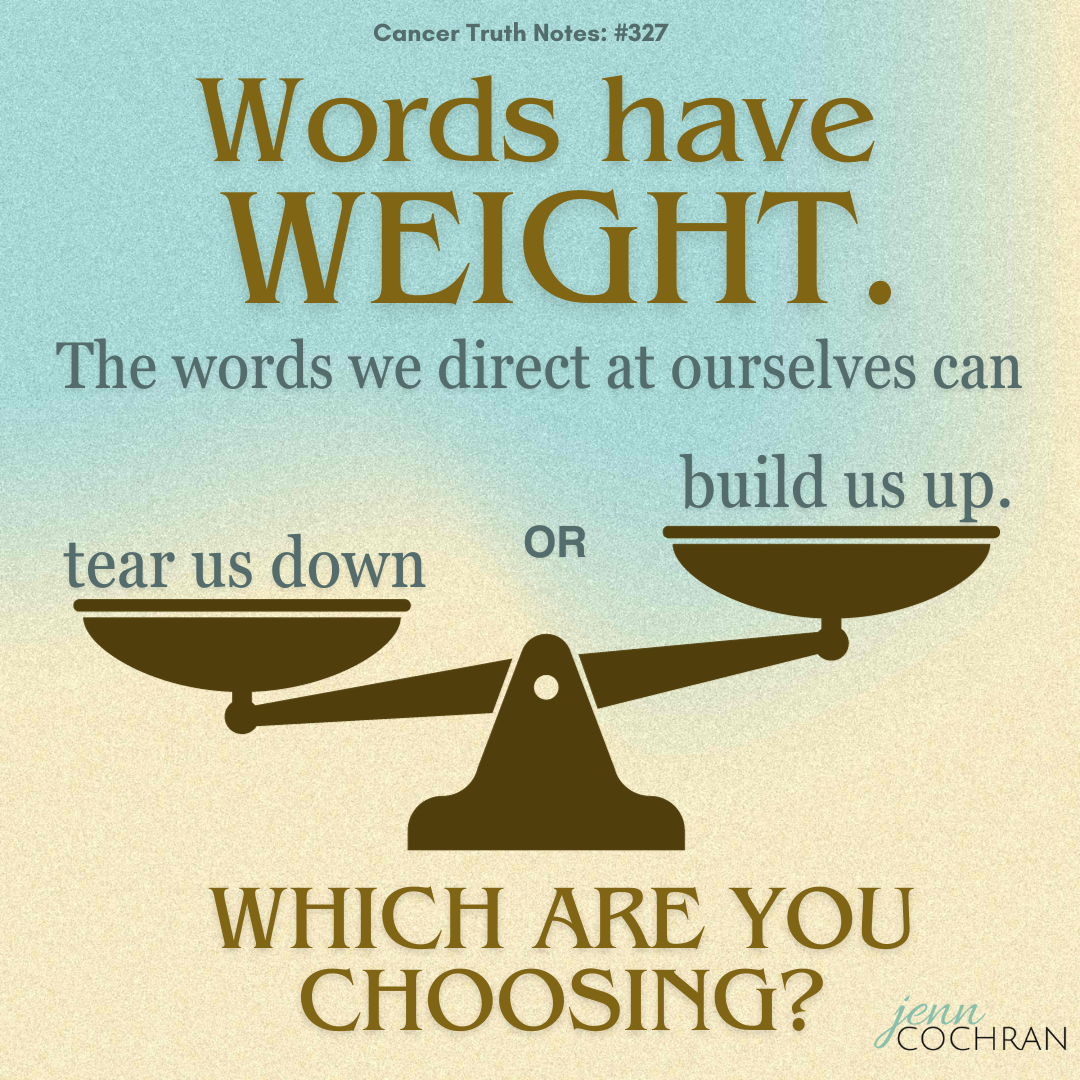 Words have WEIGHT. The words we direct at ourselves can tear us down or build us up. Which are you choosing? 
It breaks my heart when I hear breast cancer survivors use words like mutilated and broken. It is true, often we don't look the same. Nipples may be missing, scars can be large, weight gain is common, and chronic pain is more common than anyone warned us it could be. All true.
It is also true that we are where we are. WE all become survivors from the moment of diagnosis. We all have choices everyday about how we talk to ourselves.
I encourage you to try the 5 whys when the words you use to describe yourself or your feelings about where you are in this moment are less than kind.
If you hear the word mutilated or another word that is not kind, in your head or coming out of your mouth to describe yourself, stop. Then ask yourself why am I using this word? Then ask why again, and again, and again, and one more time.
After we answer the question 5 times it helps you get to the root of why you are using these words to describe yourself. Then you can be better prepared to catch yourself and be kinder.
I get it. Some days are hard and it is ok to be angry, sad, or scared. In those moments finding gratitude can help to build us back up.
How can you build yourself up today?
Continue the conversation in the facebook group Surviving is JUST the Beginning or follow me on Instagram.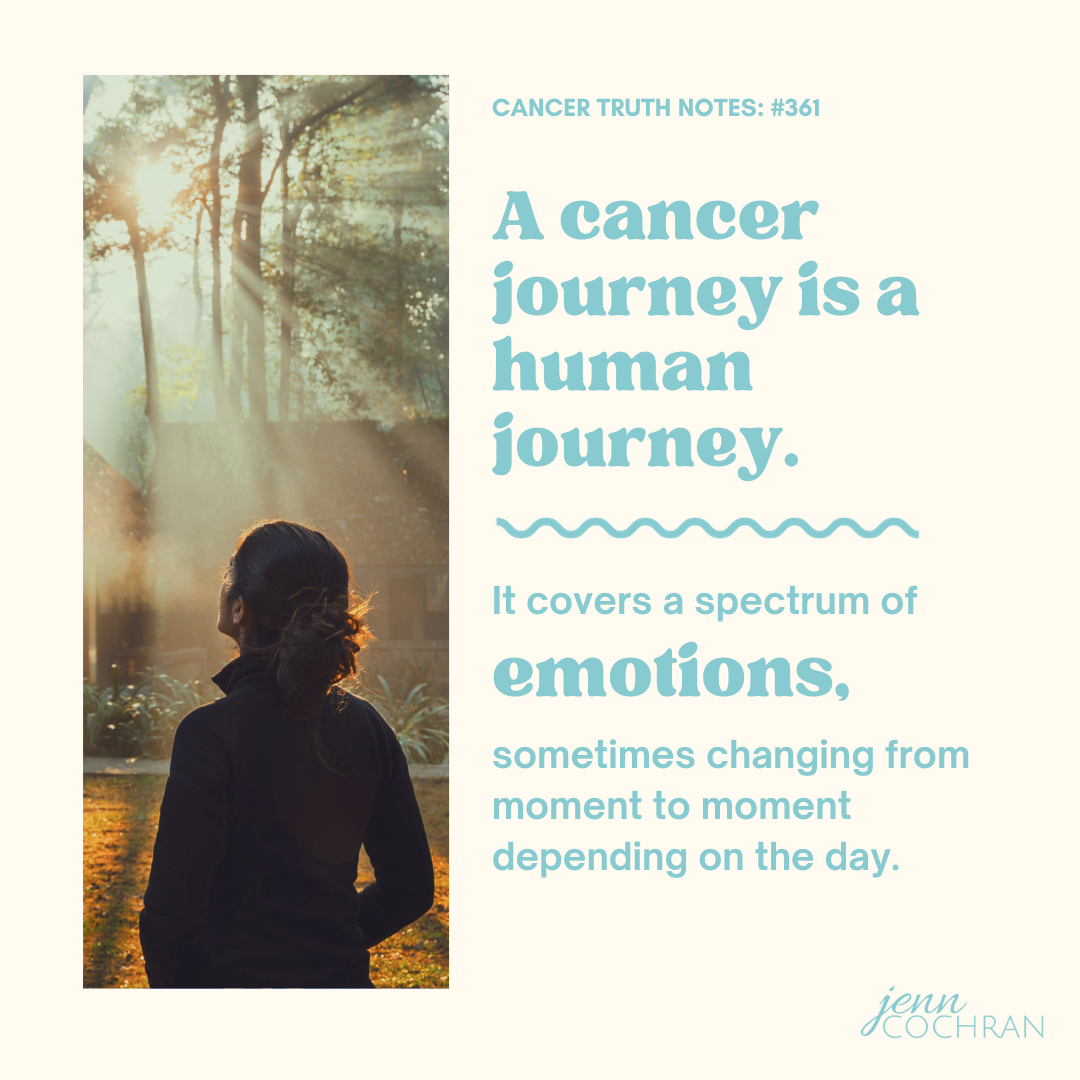 Cancer Truth Note: #361  A cancer journey is a human journey. It covers the spectrum of emotions, sometimes changing from moment to moment depending on the day. Somewhere along the way, we lost our way when it comes to giving ourselves permission to feel all the...
read more