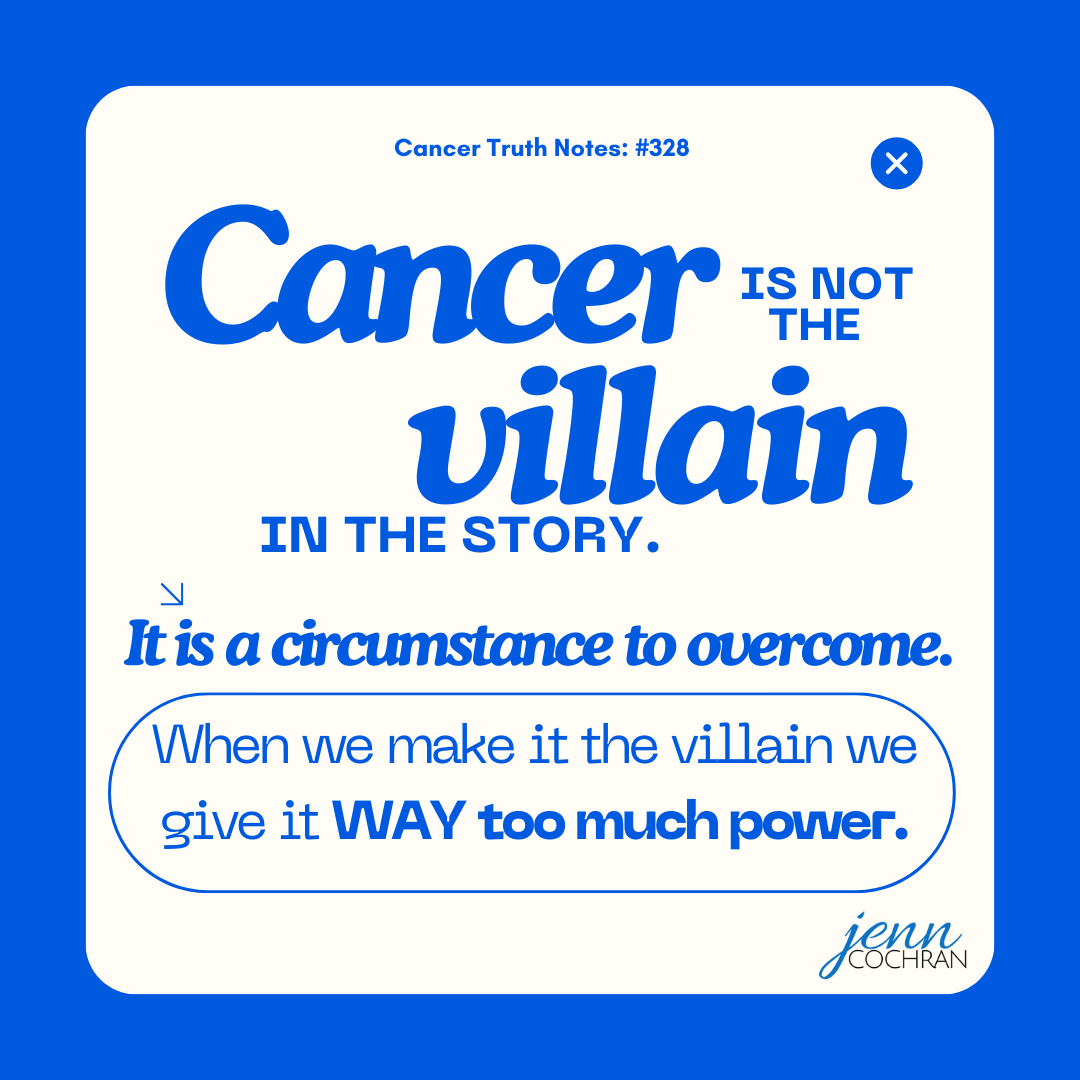 Cancer is not the villain in the story. It is the circumstance to overcome. When we make it the villain we give it WAY too much power.
At the most basic level cancer is a mistake that one cell made that then ran a muck and created cells faster than they were programmed to die off. It is an unfortunate circumstance. It is not great but it is also not the villain of the story and neither are you.
When we make it the villain we give it power over us.
How are you taking back your power today?
Continue the conversation in the facebook group Surviving is JUST the Beginning or follow me on Instagram.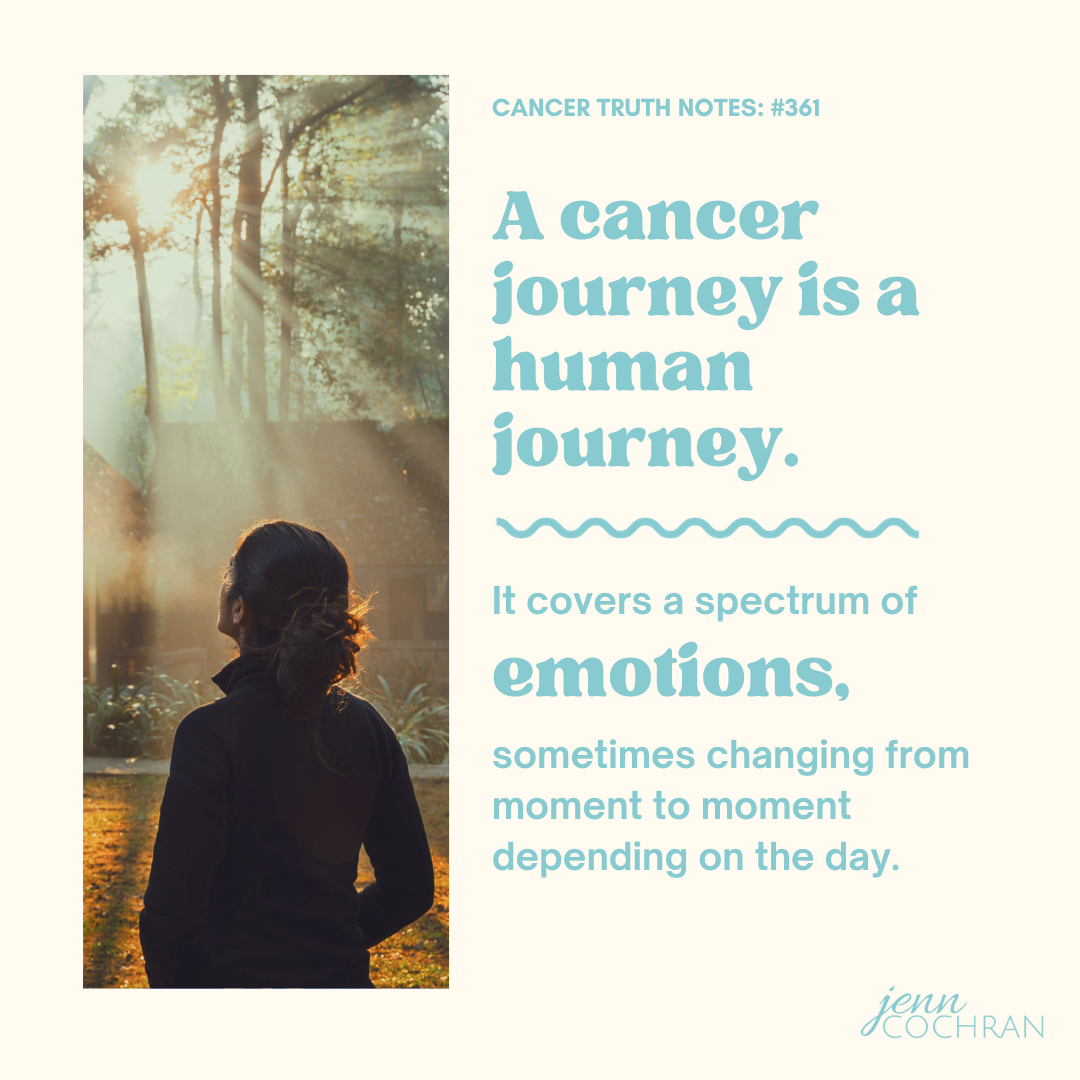 Cancer Truth Note: #361  A cancer journey is a human journey. It covers the spectrum of emotions, sometimes changing from moment to moment depending on the day. Somewhere along the way, we lost our way when it comes to giving ourselves permission to feel all the...
read more