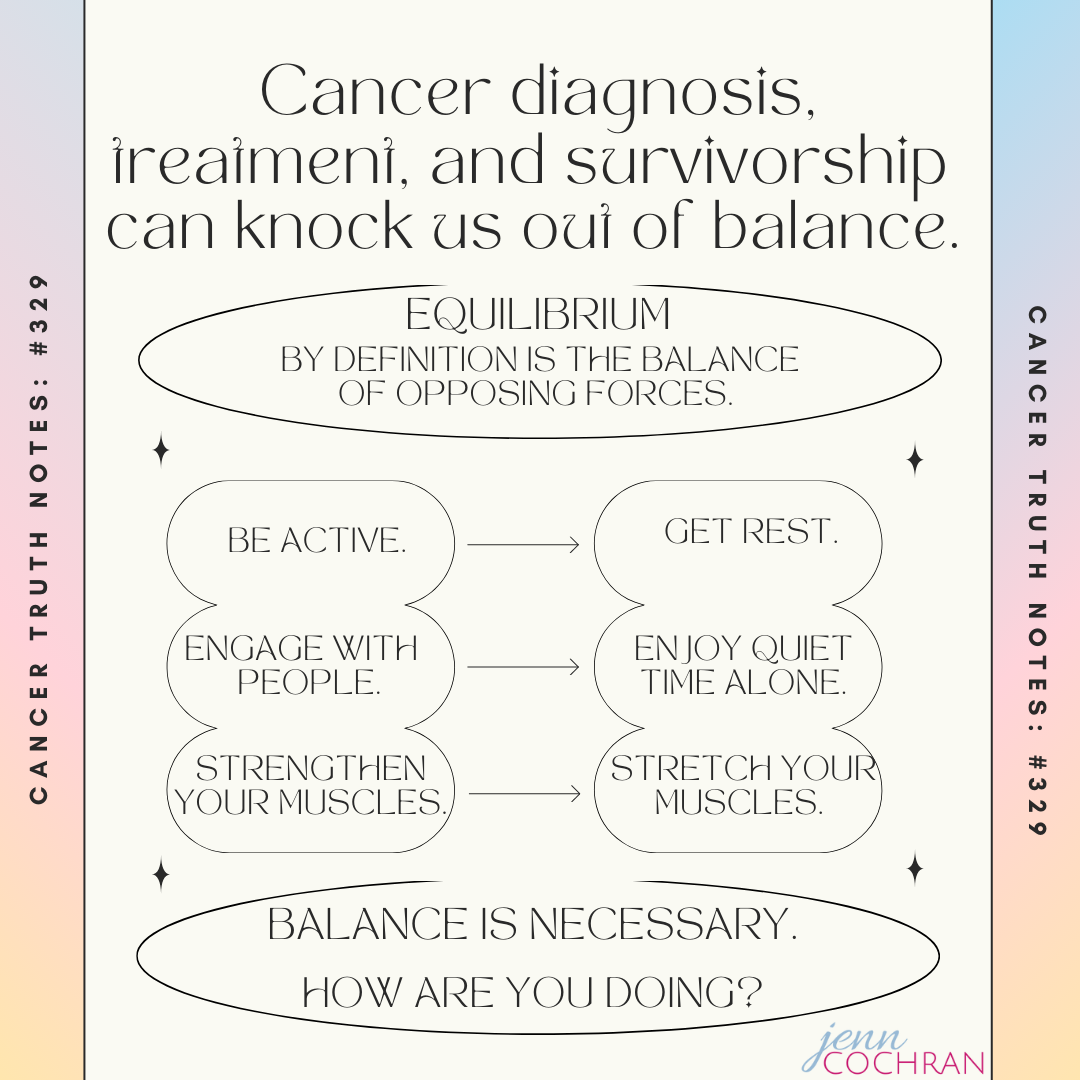 Cancer diagnosis, treatment, and survivorship can knock us out of balance. Equilibrium by definition is the balance of opposing forces. Be active Get rest. Engage with people Enjoy quiet time alone. Strengthen your muscles Stretch your muscles. Balance is necessary.  How are you doing?
 We live in a go, go, go world. Balance is often non-existent. Sometimes it is necessary to focus on one area more than another, a project is ramping up or winding down and it requires more time. When we stay in a state of imbalance the universe is going to knock you over to get your attention to slow down. 
I have a client who is only happy when they are over scheduled and doing all the things. Even when they are supposed to be resting, because… well doctors orders. We often have the conversation about why the doctor requires him to rest after procedures. Being still is hard. Staying in motion is distracting.
Have you been to the gym and worked out, then skipped stretching? The muscles get over tight and become less flexible and less mobile.
Have you ever been to a yoga class and see the super bendy people? They may not actually be using their muscles. Their stretchiness becomes a liability.
When you have flexibility AND strength your body is in balance and it functions better for you.
Where are you in balance in your life and where are you out of balance?
Continue the conversation in the facebook group Surviving is JUST the Beginning or follow me on Instagram.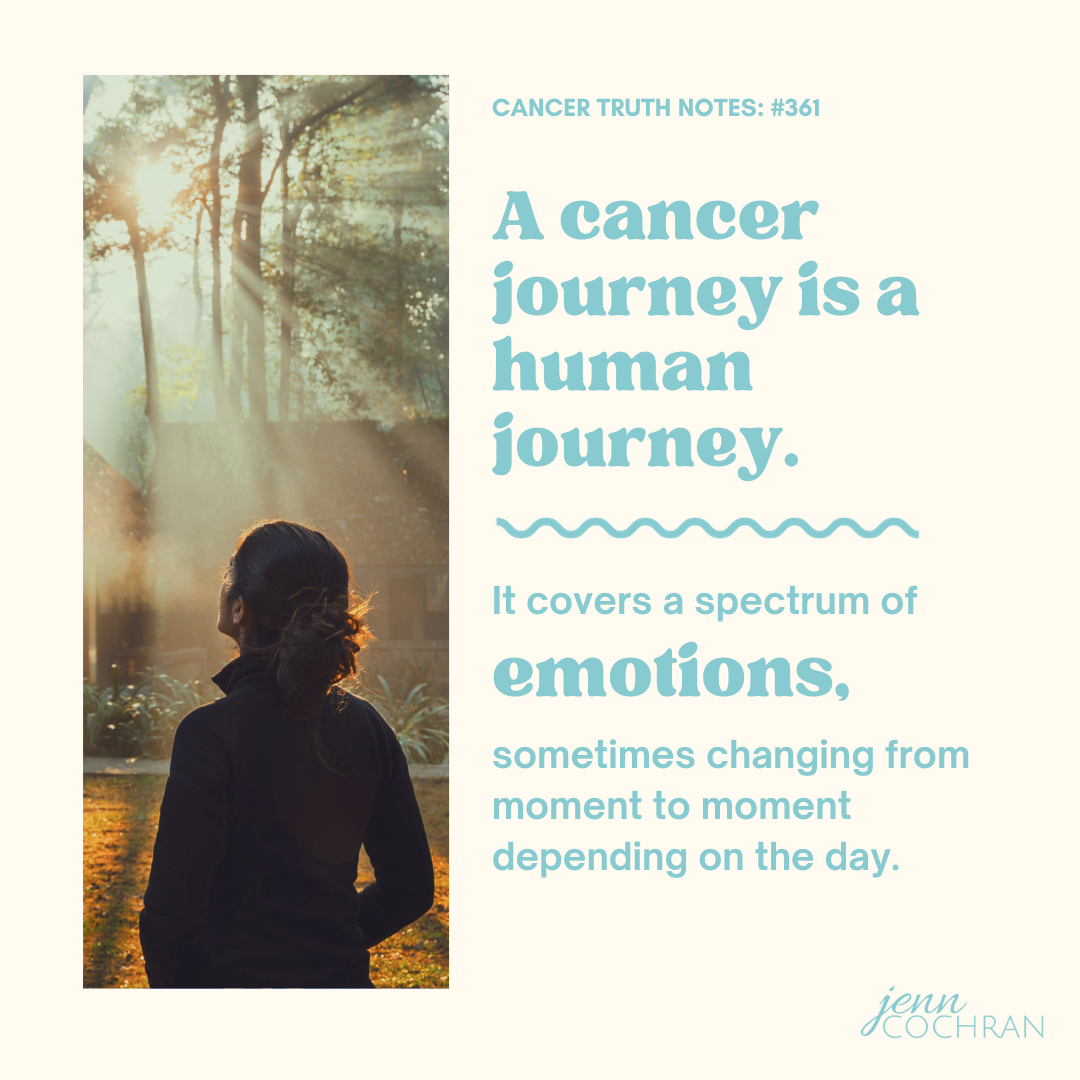 Cancer Truth Note: #361  A cancer journey is a human journey. It covers the spectrum of emotions, sometimes changing from moment to moment depending on the day. Somewhere along the way, we lost our way when it comes to giving ourselves permission to feel all the...
read more